TR4 Socket Ready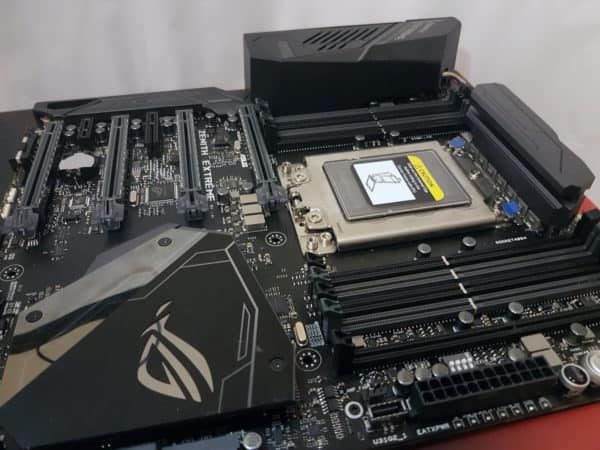 The X399 chipset is AMD's highest end chipset for the new Threadripper processor, and the ASUS ROG Zenith Extreme is well suited for the new processor. The feature set on this ROG Gaming motherboard is something else altogether. Unlike many other motherboards, the Zenith Extreme comes with a pre-mounted I/O shield. Now you don't have to set the shield in the case like per usual.
Beefy Motherboard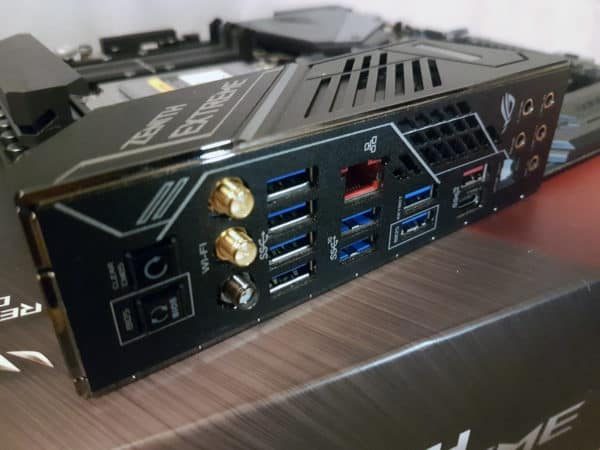 Just about any and every sort of feature is crammed into the ROG Zenith Extreme by ASUS. It has M.2 slots for SSD storage, Gigabit LAN, a high-end audio codec courtesy of the ROG SupremeFX audio chip, and it also has USB 3.1 Gen 2 support on board. The bundle also includes the ROG Areion 10G network card, delivering 10Gigabit LAN connectivity to supported networks. ASUS has also elected to provide on-board Wi-Fi for the ROG Zenith Extreme and it supports the new 802.11ad protocol too!
Full Gaming Support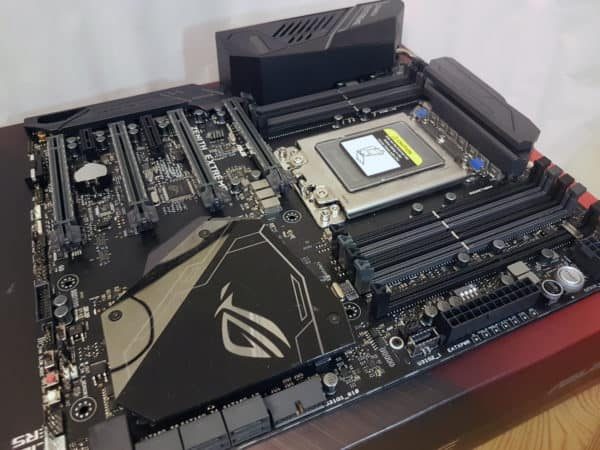 Thanks to high-quality components, the ROG Zenith Extreme is very gamer-friendly. It supports up to 3,600MHz RAM clock speeds, as AMD chips tend to love high-speed RAM. ASUS ROG 5-Way Optimisation meanwhile, gives easy overclocking at the tip of the finger, without messing around with complicated settings.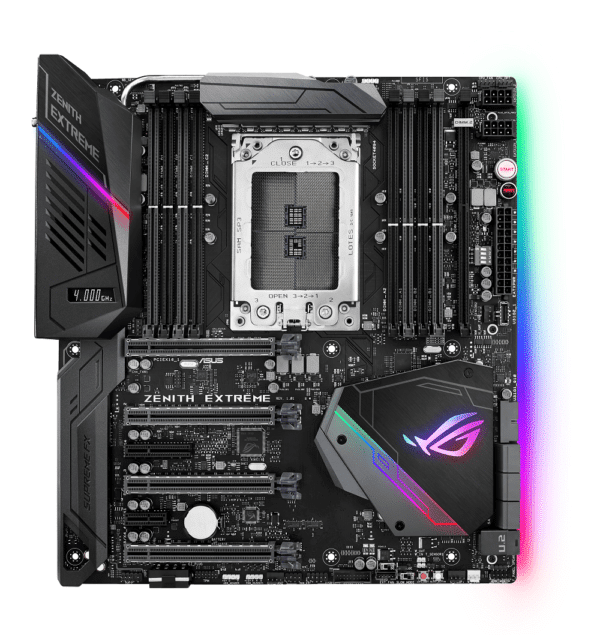 As with plenty of other ASUS ROG components, the Zenith Extreme is no stranger to the RGB makeover, thanks to the ASUS Aura Synch technology. As with many other motherboards, the RGB lighting in the motherboard can be customised to your preference of colour.
Verdict: A great partner to the new Skylake-X processors.
Written by: Sharil