Let's face it, gaming has become a necessary distraction over the past year and maybe for another year or so more ahead. Games have become more and more sophisticated requiring some of the most sophisticated cutting-edge hardware that is available. From putting together your own rig to buying a branded cutting machine one is faced with a huge, unlimited choices. Ultimately all of those hardware choices outputs to a screen/monitor. Buying a gaming monitor is not quite the same as choosing one for the run of the mill work usage, where you would just need to decide on one or three of the following, Screen Size, LED or LCD and Price.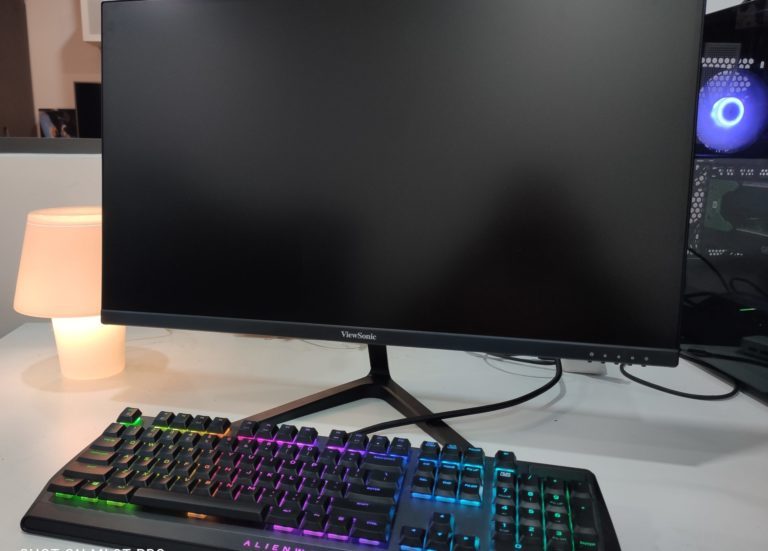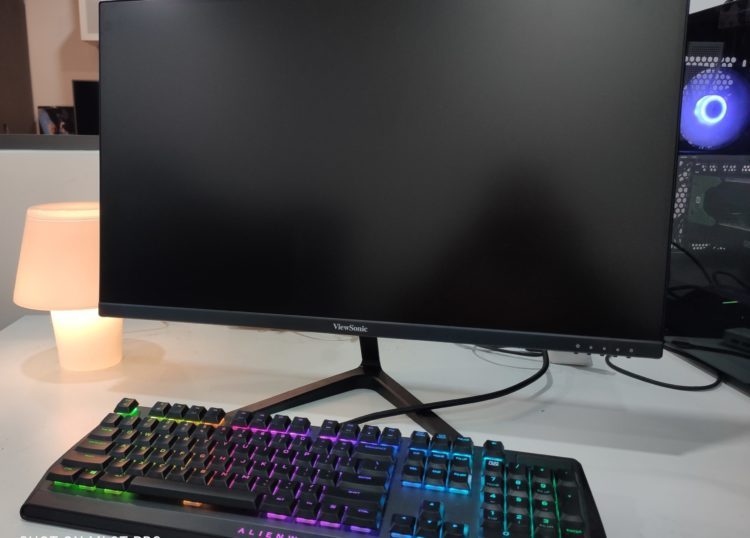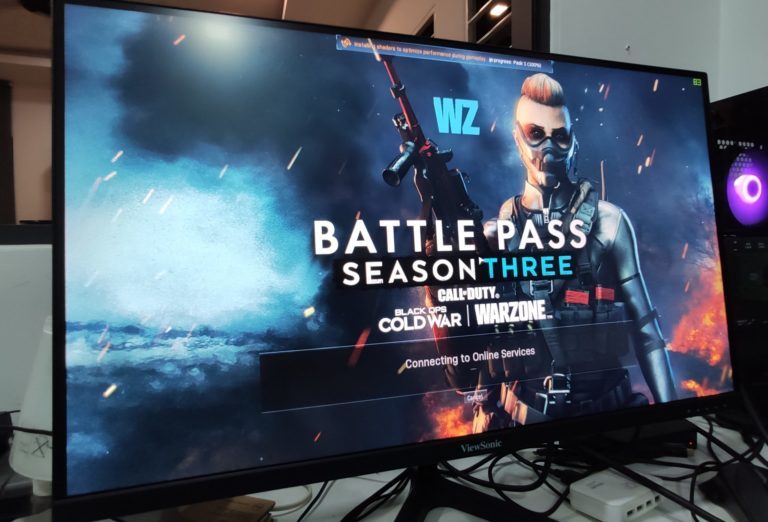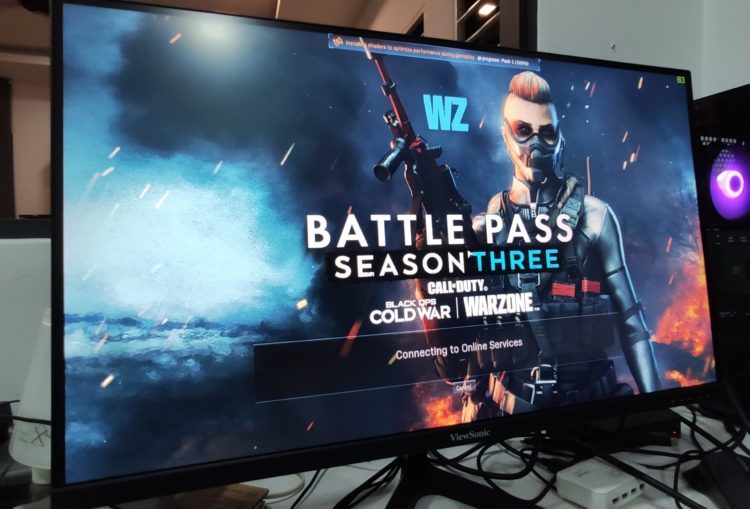 Viewsonic has been in the market for a while now and no one should be unfamiliar with the name. Most users including myself have known them for their monitors and displays. However, they have not been known as a gaming monitor manufacturer. That has changed with the introduction of the VX2718-P-MHD. Being late in the game, Viewsonic's VX2718 packs quite the punch with its specs. The monitor supports a total of 3 inputs. Two HDMI 1.4 ports and a DP port. As with all gaming monitors in order to get the max performance connection has to be the DP. One unique feature in this monitor is that it has 2 speakers built in, which is convenient since I use a headset for gaming, and I would use the speaker monitor for normal media consumption. The speakers are good enough for me to watch Youtube video or a live cast from Facebook however do not expect it to shake the room. There is also an audio out on the monitor if a speaker is needed, though I am not sure why would anyone want to attach a stereo speaker to a gaming monitor perhaps there's gamers out there who prefer it this way. The monitor is attached to a fixed stand which can neither pan nor is height adjustable which is a little restrictive, but once you place the monitor on your preferred surface this becomes negligible as the sturdy posture gives confidence on its stability.
Plug and Play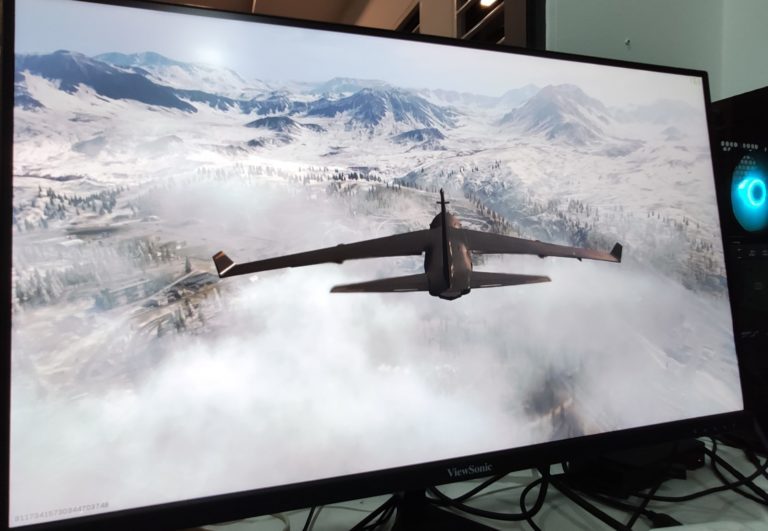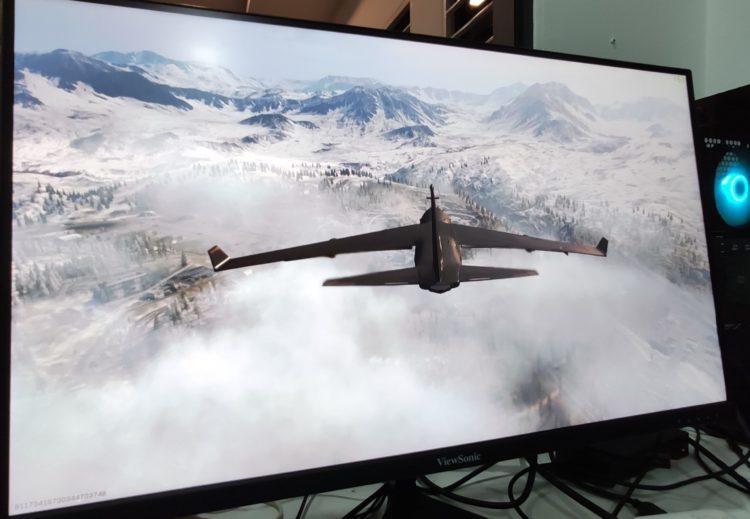 I plugged it in to my gaming rig to test out this new kid on the block. Packing an i9K with dual RTX graphics to see if I am able to get the most out of the monitor. Fired up Call of Duty Modern Warfare and set all the graphics configurations to max. First thing I noticed was how crisp the colors looked on my desktop could be attributed to the LED screen. With LED, the colors reproduction was bright, distinctive and had high contrast that only this technology can provide. High contrast and definition should not be mistaken for brightness, with high contrast images with varying depths and textures can be clearly seen without increasing brightness. On a panel less capable such images or details will often appear as a single color or blob. The other clear benefit of an LED screen is that with such crisp colors and contrast I did not need to dial up the brightness to see these details. This means there is less strain on my eyes. Less fatigue on the eyes from extended game play. The other benefit of this was that it gave the VX2718 a wide field of view one that had little to no distortions up to 178 degrees, which also means anyone looking on at an angle will also be able to see anything that happens on the screen crystal clear.
Once in the game the frame rates started off at 60 and stayed there throughout the game. The VX2718 is rated at 165Hz, so this had me bewildered. There was no tearing or distortion during quick motions, and everything was buttery smooth no doubt due to the 1ms response time. I tried to trip up the monitor by violently moving my mouse side to side to see if the image would distort. I did this with such speed that it was me that wanted to trip and throw up but the monitor didn't skip a beat. Everything seem to be working fine except the frame rate. After double checking all the settings in the game, I turned off the frame rate sync. This did the trick, now I had the frame rate running well above 150fps. There was a hint of tearing when I tried to violently move the mouse back and forth, however this was something that would probably not be done in a game all that often.
Conclusion
So let's talk about the final feature call out about this monitor, price. It retails on Lazada for RM839 which is a bargain for such specs. With the 165HZ refresh, 1ms response time, LED which produces such beautiful contrasts and wide viewing angles. The drawbacks if I had to pick any are that this 27" monitor's resolution is FHD 1080p and that the stand is only tilt adjustable. So besides those two points I would recommend this to anyone looking to get the best value for their money if they are looking for a gaming monitor or a good monitor to replace an aging hardware sitting at home.
More on product information here: https://www.viewsonic.com/my/products/sheet/VX2718-P-MHD  this Viewsonic gaming monitor can be purchased over at lazada:  https://bit.ly/3yqhQBH