With the massive response from the biggest online campus e-Sports tournament, U Mobile's Mobile Legends Campus Championship Season 2 (U Mobile MLCC S2) in 2020 last December, U Mobile has continued the momentum by launching an online mini tournament, MLCC Community Cup 2021!
The Community Cup Tournament is a competition under MLCC that is open for both high school and campus students and set to take place for 2 months from January to February, with a total Prize Pool of RM5,000.
There will be 2 categories opened for Campus and High Schoolers.  Each category, the Champion will win RM 500, second place winners gets RM 300, while third place winners will win RM 200. There is also consolation prize for 5 teams.  For the winners, who is a U Mobile user, they will get an extra goody, 3 Tealive e-vouchers that's worth RM21 to be rewarded into the GoPayz app!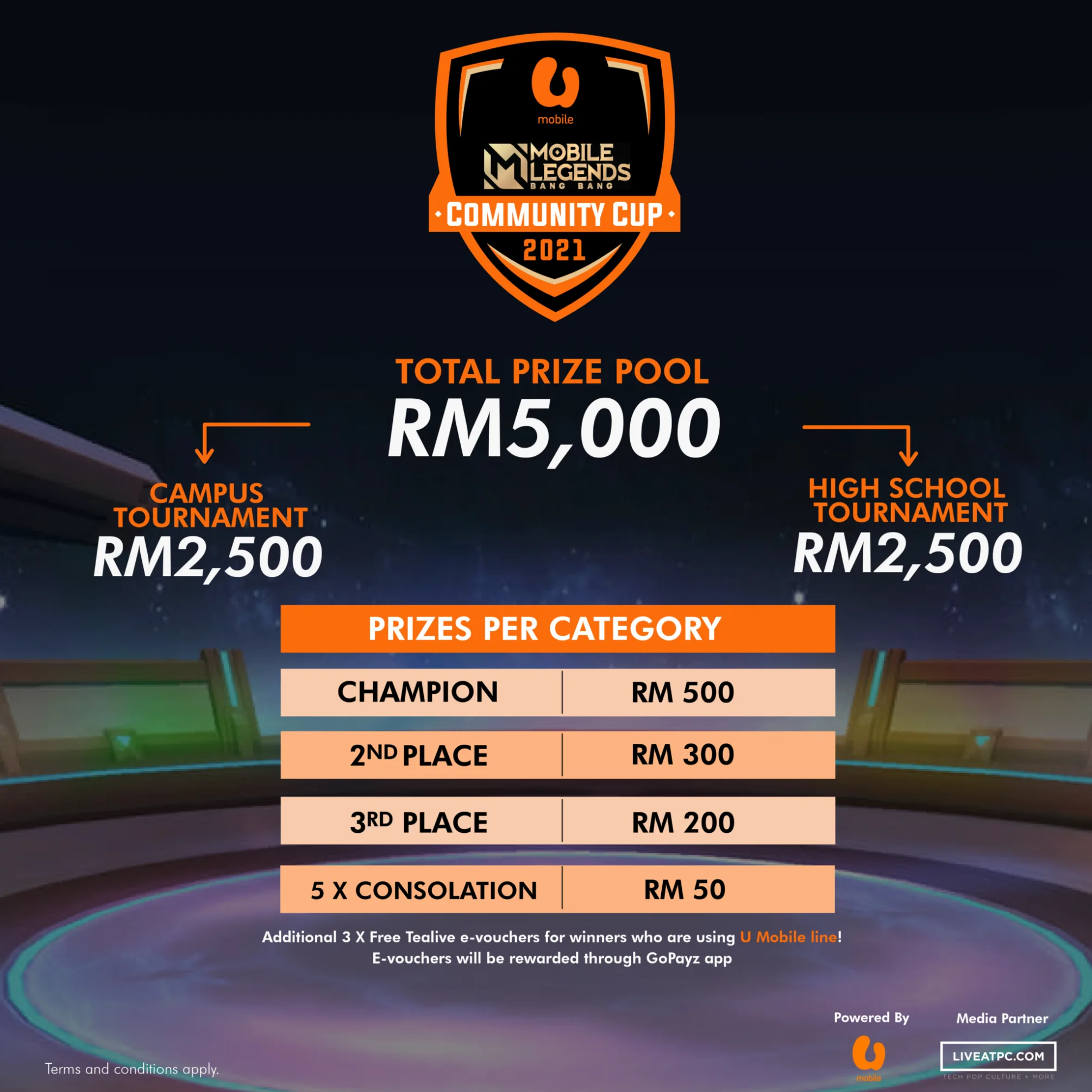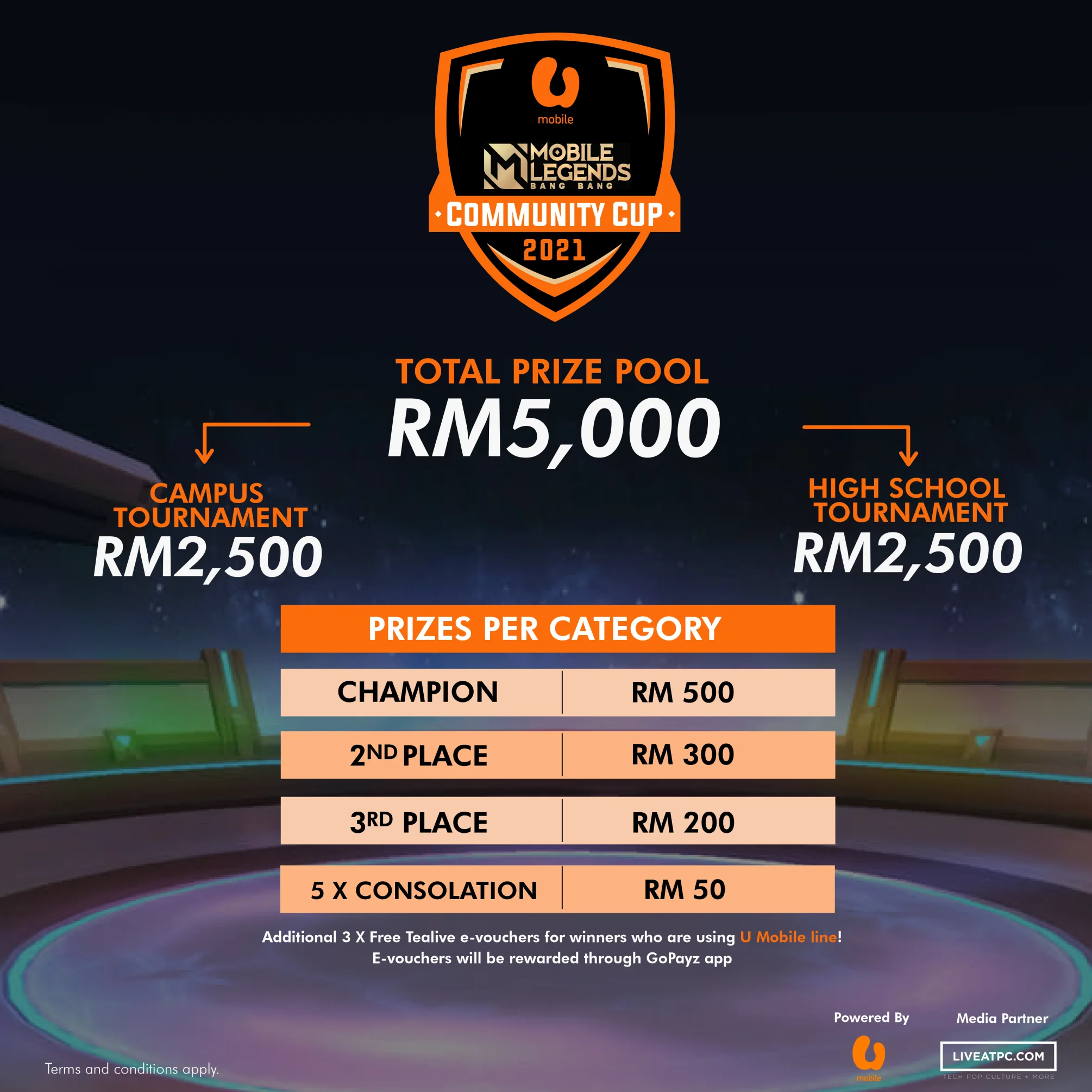 For those who did not manage to join the U Mobile MLCC S2 last year, now is the opportunity for gamers to horn their skills by using this as a practice battle ground whilst awaiting for news of U Mobile's Mobile Legends Campus Championship Season 3 (U Mobile MLCC S3).
To participate, interested gamers must be a follower of U Mobile MLCC Facebook and no registration fee needed. Don't miss out the chance to join in the tournament.  Register now at this link and get more information on the U Mobile MLCC Community Cup 2021 Tournament at U Mobile MLCC Facebook page.