We have often come across news during every festive season on untoward incidents occurring due to over burdening the electricity supply or forgetting to switch electrical goods off when going away. This has lead to fires, injuries and blackouts, to avoid such things from happening TNB asks citizens to be cautious and always conduct safety checks.
Here's a list of Do's and Dont's that you can observe and practice for this Chinese New Year.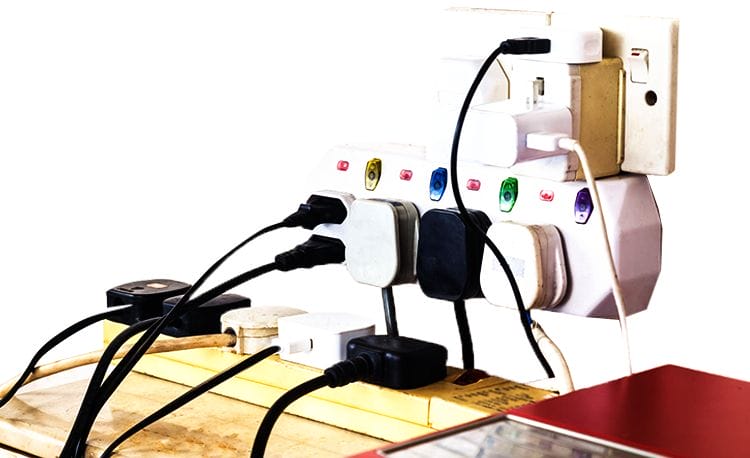 Don't overload the power socket with multiple adapters, this might exceed the maximum current and cause the plug to overheat and possibly cause a fire.
Don't hang any items on TNB electrical cables or home power cables, this could cause static or spark that can risk in more serious consequences. Cables carry high voltage current and should not be tempered with or handled by non-professionals. There has been cases power lines were used to hang CNY lanterns which lead to power disruption and blackouts. No one wants that during festivities.
Don't touch power points with wet hands- this is no folk tale but seriously everyone knows water and electricity don't get along. But yet there are numerous electric burn victims in hospitals who did not heed this simple advice.
Do remember to switch off– With many of us charging our phones 24/7 and leaving the powerbanks home in the socket without realising the switch is on, the dangers of these devices blowing up is real and we are constantly reminded of the dangers.
IF there are any issues with power supply or disruption, customers can contact TNB on Facebook TNB CareLine or call 15454.
Have a Safe and Happy Chinese New Year