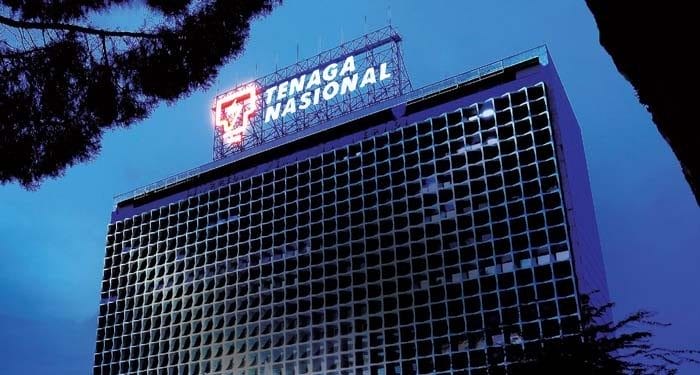 TNB has been getting the rough end of the stick since its issuance of the electricity bill for the month of April, May and June. The reason was its prorated bill came as a shocking news for many unsuspected Malaysian due to its very high amount, this raised questions on its methodology.
Having spun out of control for the energy giant, numerous viral stories hit social media claiming TNB to be only concern about profits and does not care about the peoples welfare. Complaints reached fever pitch, when the Energy Commission called on TNB to engage with the people and hear them out. Even the likes of UMNO and Cuepecs joined in, however things came to a halt after Prime Minister's Tan Sri Muhyiddin stepped by announcing another aid. The government was absorbing RM77 off the electricity bill for every household in the country which caused the taxpayer close to RM1 billion.
Tenaga Nasional has come out recently stating that criticism piled against it for being motivated purely by profits or it doesn't care about the rakyat is unwarranted.
It claimed to have been giving back to the people through high dividend payments back to the government which are ploughed back in terms of development allocation. And other CSR activity it is involved in, be it sports or community events.
But TNB doesn't seem to get on what it did, its not about how the company has been supporting the government or the people for the past 71 years nor its sports sponsorship or free movie week for 35,000 of its employees. What is observed is that during these trying times empathy and compassion was clearly missing in the way TNB handled the Covid-19 pandemic. 7.66 million consumers were home bound under the Movement Control Order they listened to the government and helped in fighting the spread of the virus, and for doing so was punished with a hefty electricity bill, then you ask why is there dissent.
In hindsight what the company should have done is step up and tell Malaysians that knowing the bills are higher than usual due to many stuck at home and have unwittingly used more energy that they normally would, TNB as a caring GLC will be waiving the increase and all will just need to pay the amount everyone have been averagingly before Covid-19. Imagine how Malaysians would have seen TNB.
Whats worse the company's market capitalisation stood at RM69.2 billion as of May and it couldn't afford to give RM1 billion for the cause.