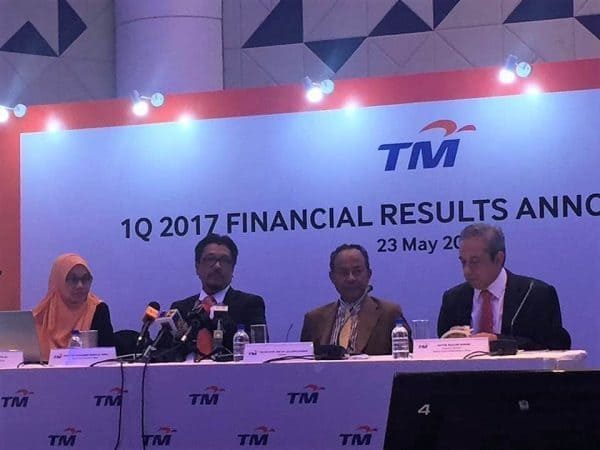 Announcing the first quarter results for financial year 2017 TM under the new leadership with Dato Sri Shazalli Ramly, the Group CEO was all smiles when he read out the results for January to March 2017 posting its highest first quarter in history.
He attributed the performance to Tan Sri Zamzamzairani his predecessor who laid a strong foundation and the momentum built over his overseeing of the largest telecommunication company in the country evident in the financial results. TM group revenue grew 3.8% year-on-year to RM2.96 billion with reported EBIDTA at RM946 million a 2.9% jump, this despite rest of the telco industry continuing to see drops. Shazalli took over from Tan Sri Zam in May this year and is already feeling the heat with a large shoe to fill, but was quick to take on the duty with his immediate response by putting out a challenge to his new management on his targets to reach the RM3 billion mark for 2018 first quarter.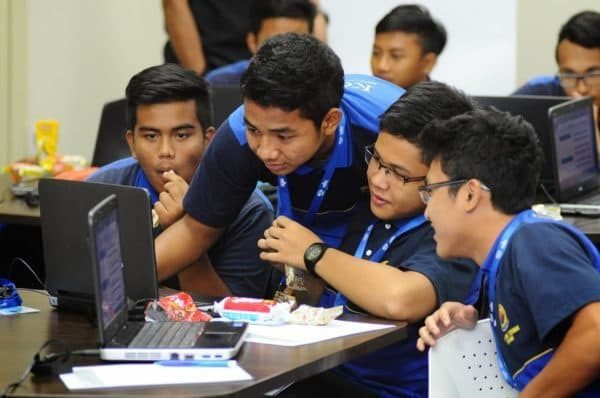 Convergence And Go Digital
To sustain growth trajectory, new growth opportunities were identified in various segments under the organisation mainly with the revitalised TM Business Solutions, Shazalli looks to tap on these areas by shifting towards selling converged solutions which include ICT, BPO and smart services. Apart from the enterprise segment, growth were also seen in Unifi the main contributor to the bottom line, with subscriber base increasing to 979k with an average healthy ARPU of around RM200. Push to hit 1 million is the immediate target for Unifi, overall broadband users currently stand at 2.37 million.
On the mobile front, there has been active management movement since the CEO came on board a clear sign on championing Webe as the next driver for the group. Datuk Bazlan Osman Deputy Group CEO, announced on a new prepaid package coming in quarter three the last piece of offering from Webe after WebeBiz and WebeBroadband. Moving forward, we will see more bundled offerings from TM, giving consumers packages combining both fixed and wireless options as the group initiates plans to occupy homes and living rooms.
This has been a positive quarter for Shazalli and team but challenging times are ahead with eroding segments for telecommunication company's across the globe, voice is declining and price wars are constant. The affable CEO has proven his mettle in NTV7 and Celcom, but TM is a different animal altogether, with 28,000 employees and breadth of business this will be his biggest challenge yet. But knowing this savvy marketer who says he will bring 'zest' into the group has never shied away on any tasks before and this is no different. TM is about to change!