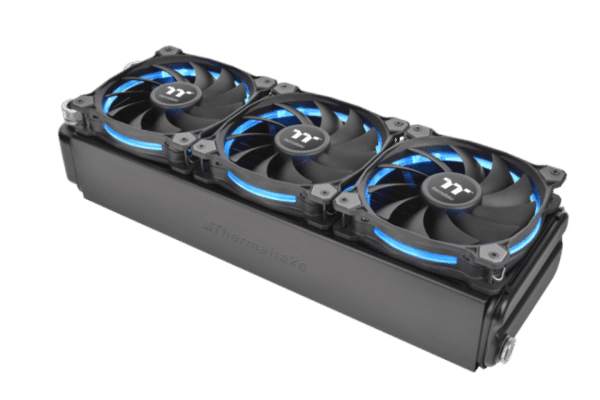 Lighting up a gaming rig is now the in-thing, ask any pimple faced kid lugging his DIY system, surely have fitted strobe lights and other fanciful glows in his PC.
Thermaltake knows this, and is applying its own delicate touch to components with a patented digital radiator cooling fan with 256 circular multicolored LED light. The Riing LED RGB Radiator Fan TT premium edition is a 120mm fan that comes with software to control various speed as well as fan colours.
Users can also switch between "Performance" mode which will get the fan spinning from 500-1400 rpm and "Silent" mode is from 500-1000rpm, by simply dragging the fan mode bar. The lighting effect of the patented LED ring is visible from all direction. Blades on the fan are optimised to generate large air volume and achieve the best cooling performance. Low noise is achieved with the fan features hydraulic bearing for stability during operation, the four corners of the RGB fan are specialy designed with anti-vibration pads.