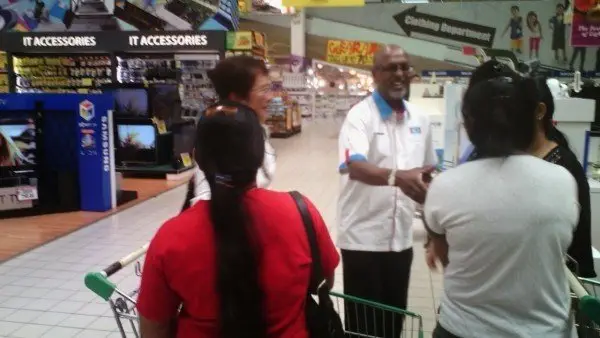 There has been a falsified Time Magazine cover of the Prime Minister circulating with a fictitious headline whereby the magazine claims Dato Sri Mohd Najib Razak holding the number 2 spot on the corrupt list it had supposedly compiled. Being in the magazine industry ourselves, we were very sure the cover was photoshopped and after researching we can attest that there were no such edition ever released.
But Malaysian Communication and Multimedia Comission is taking to task over the sharing of this photo by Subang Member of Parliament, YB Sivarasa Rasiah for suspicion of uploading the images on his facebook page. Agents from MCMC has investigated the incident and has called upon the MP to take his statement on the matter. The opposition MP was brought to Bukit Aman police headquarters for the questioning and had his mobile phone and sim card confiscated for forensic analysis.
Under section 233 of Communication and Multimedia Act, the agency has the power to impose a penalty of RM50,000 or one year jail term or both and RM1000 for each day the purported offence to have been taken place and left online.
MCMC has been coming hard on social media and online activities that is perceived derogatory and ill mannered towards the government of late and has issued stern warnings on posts and comments made on these platforms. Despite much leeway been given on the usage of net in the country, the agency requests netizens to practice decorum and sensitivity when commenting online.