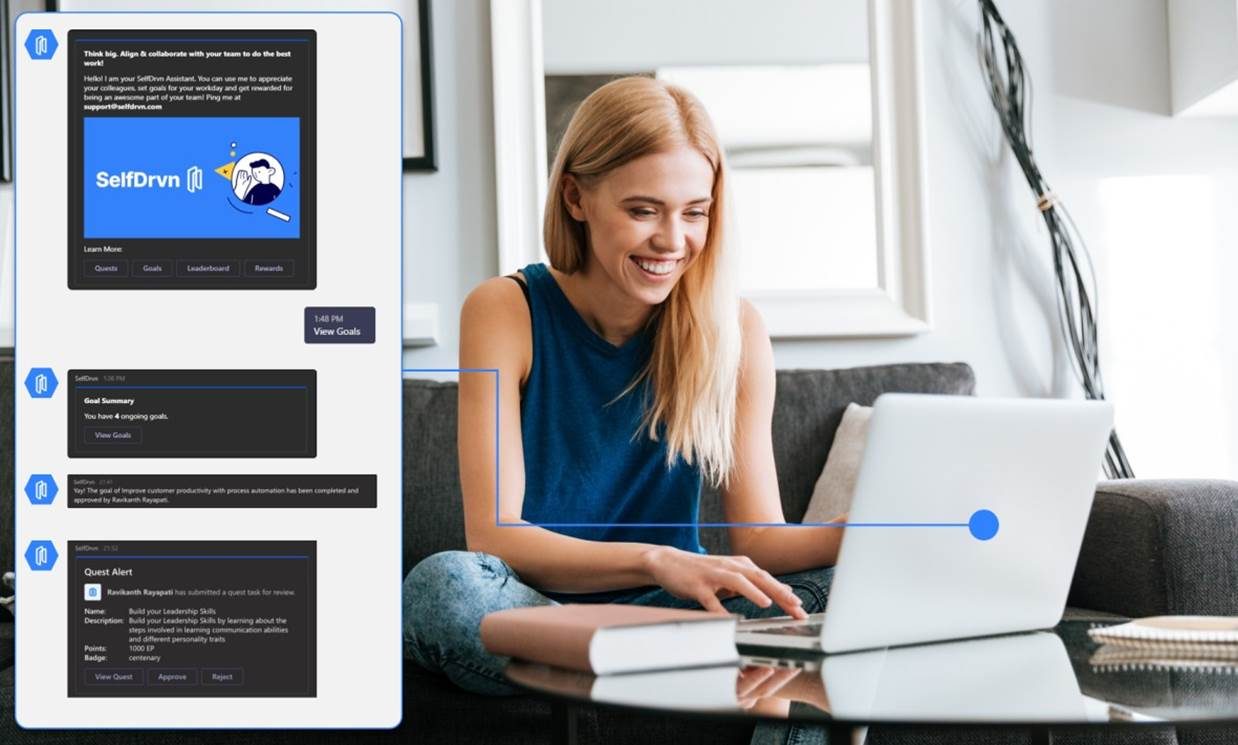 As offices gradually reopen, Malaysians adapting to the new normal and organisations transitioning towards remote or hybrid work arrangements, new employee experience technologies (EXTech) are fast transforming workplaces, bringing together employee experience and technology to enhance productivity and organisational culture.
SelfDrvn, an interactive Service-as-a-Solution platform, recently announced the integration of Microsoft Teams into its employee engagement platform, as part of the company's continuing innovation to make remote work more productive, rewarding and engaging with technology.
Users will now be able to use SelfDrvn as the main hub for employees. In addition to SelfDrvn's innovative features, users can now leverage Microsoft Teams' productivity and engagement tools such as video conferencing, audio calls, file sharing and collaboration.
"In today's uncertain business climate, we understand that forward-thinking companies need innovative ways of working to thrive in the new normal. The latest update which features a Microsoft Teams integration is a strategic move based on the exponential adoption of Microsoft Teams as a preferred communication and collaboration hub," said Lam Mun Choong, Founder & CEO of SelfDrvn Enterprise.
Lam also added that to help their users navigate the enhanced integrated interface, SelfDrvn is also equipped with a digital assistant to help our users with their onboarding process.
Pratima Amonkar, Senior Director and Area Lead Cloud Solution Partners, Microsoft Asia Pacific shared that the total video calls in Teams grew by over 1,000 percent in March 2020, demonstrating how quickly employees are adapting to new tools to connect, collaborate and be productive, according to the Work Trend Index by Microsoft.
With SelfDrvn's Co-Sell Ready status and full suite of products integrated with Microsoft Teams, the company aims to make remote work more social, engaging, rewarding and productive. With highly customised partnership strategies underway, SelfDrvn is ready to leverage Microsoft's partner channel and world-class products to increase reach, security, collaboration, and innovation capabilities.