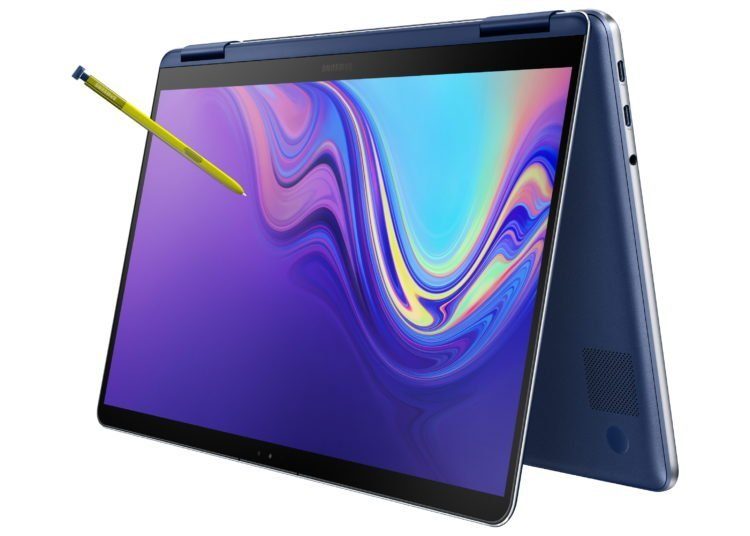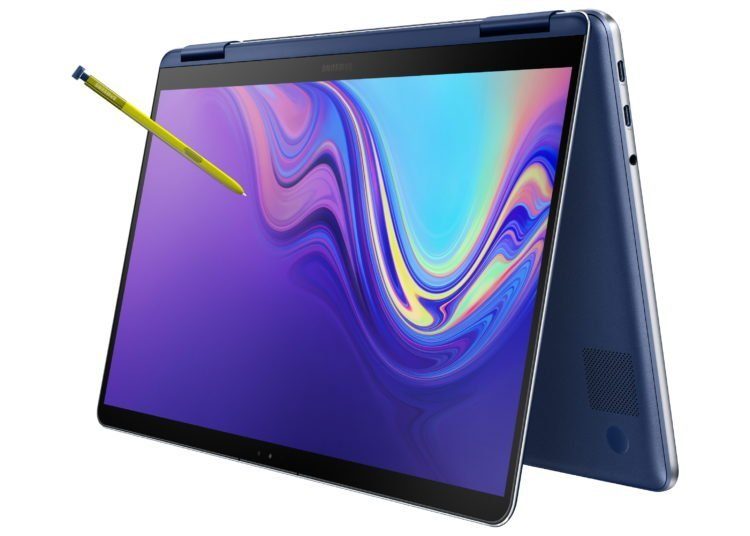 Although Samsung Malaysia will not be bringing the Notebook 9 Pen the new 2 in 1 ultra portable notebook here, we do hope with the constant coverage local tech media provide for the device, the company would have a change of heart and reintroduce the PC division.
There was a time we could purchase Samsung notebook but the division was discontinued after poor sales and focus was dedicated to the mobile department instead. With Huawei entering the reviving PC market maybe its time Samsung reconsidered and start the ball rolling with the Notebook 9 Pen. After all, just the pictures alone are appetising to look at. The new fold-able notebook is built with an all-metal and aluminium frame with edge-to-edge diamond cut metal finish giving it  a premium look and feel.
Stylus is playing a crucial role in touch screens, the S Pen on the Notebook 9 Pen is just an intuitive as if you've used in on the Note9, it's easier to jot notes, draw and control the PC with it. Behaving like a real pen, the S Pen reacts the moment it touches the vibrant display thanks to reduced latency of up to 2x from the previous model. It also never needs to be charged!
The notebook is available in 13.3″ and 15″ and uses the 8th Generation Intel Core i7 processor with capabilities like fast-charging capabilities and face and fingerprint log-in. It supports Thunderbolt 3 ports, and next-generation Gigabit WiFi.  Audio is supplied and tuned by AKG and with new ThunderAmp smart amplifier technology, users can increase the volume to the maximum capacity of the built-in stereo speakers up to 5 Watts each.
The upgraded Notebook 9 Pen will be available in Korea from December 14 and will expand to USA, China, Brazil, and Hong Kong starting in early 2019.