We've mentioned time and time again that the future of audio is wireless. The signs are all there, especially in 2019, with a number of brands either upping their game or making its first entry into the true wireless market.
Back in 2017, it was all about competing with Apple's Airpods, and Jabra was one of the first brands to rise to the occasion. In 2018, the brand gave the Airpods a run for its money by doing pretty much everything better with the release of its Elite 65t model. Fast forward to 2019 and like we've said, there are so many newbies in the market. Does the Jabra Elite Active 65t stand the test of time? Lets fine out, shall we.
Here at LiveatPC.com, we judge true wireless ear buds based on 5 criteria: How it looks, How it feels, How it sounds, What it offers and Price.
How it looks
Aesthetically, the Jabra Elite Active 65t's are one of the better looking true wireless earbuds in the market. In spite of the fact that it launched last year, it hasn't aged badly at all. In fact, compared to Apple's Airpods 2 and Sony's WF-1000XM3s, both of which came out this year, I still feel that the circular design of the Elite Active's look the best among the 3.
One thing I really like about these buds is that it gives you options when it comes to its colour. Coming in black, blue or red, having 3 colour options is more than most of its rivals will offer you. Bored of the simplicity of black? Try the red! Want something in between? Go for the blue. Options are always nice.
Now when it comes to the charging case, it's not exactly the best. But it's far from being the worst either so its really somewhere in the middle here. What's great about the charging case is that it fits easily into your pocket. It's not too bulky and it feels sturdy, so you know it can take a knock here and there. It also comes in this sort of matte material which I really liked.
However, the charging case also leaves a lot to be desired. The first thing you'll notice is that there's no USB-C port, but given that it came out last year I suppose we can close one eye to that. The next thing you'll notice is that the damn thing is kind of hard to open. It will take some getting used to and when you do finally get it open, you'll notice that there's no magnet to hold the buds in place. Not that it's THAT big of an issue, but it's nice to not have to worry about your earbuds falling out of it's case when you're opening it.
How It Feels
The Elite Active 65t's are hella comfortable. Even with all the new earbuds that came out this year, Jabra seems to have found a formula that works with how these buds fit in your ear. One thing you'll notice with pretty much every true wireless audio device out there is that it tend's to get uncomfortable after long usage. You'd have to be wearing the Elite Active's for at least 6 hours straight before you start feeling any sort of discomfort, and that's saying a lot.
As is the norm, the earbuds come with three sets of silicon gels in different sizes to make sure you have an optimal fit. Do I wish it came with foam tips too? Of course, but you can't have everything in life, I guess. That being said, the Jabra Elite Active are probably the best true wireless earbuds when it comes to how well it stays in your ears. These buds are built for those on the go, and it really, really shows. Running with these babies are a joy, and they stay in your ear even if you've accidentally bumped it with your hand.
It's worth noting however that the design of the Elite Active will not fit everyone's ear. A lot of the people in the office who tried it out couldn't get it to fit right, so you might want to make sure they fit the shape of your ear before making a purchase.
In terms of usability, Jabra keeps it plain and simple, and that's just the way I like it. I hated Sony's touchpads on the WF-100XM3's because I kept accidentally pausing and/or cycling between noise cancelling and the ambient sound toggle every time I adjusted the buds. Add to that the issue I had when using the buds lying sideways and the fact that there's no volume control and you can see why I like physical buttons.
The left bud houses the volume control, while the right one houses play/pause and the hearthrough toggle. Simplicity at it's finest. I mentioned earlier that the buds are great for those on the go, and its integrated motion sensor and IP56 rating makes it a solid companion on your jogs. Having reviewed the Elite 65t's as well, you can really feel the difference with the non-slip coating Jabra gave the Elite Active's.
The Elite Active 65t's feel solid. It really has a sporty yet premium feel to it, especially with the non-slip coating that encompasses both the case and earbuds. I've mentioned earlier that it feels like it can take a few knocks here and there, so that's always a good thing.
How it Sounds
Probably the most important aspect for some (It surely is for me), the sound quality on the Elite Active 65t's are quite good. The bass might not be as punchy as the WF-1000XM3s but what I really appreciated about the Jabra's is that elements such as vocals, snares and guitars felt very well rounded off and natural. There is a fullness to the sound that is consistent across all genres. The mids and the highs were great, better than the Airpods even, with no signs of bass bleeding or distortion. All in all, a solid performance in terms of sound.
What's strange is that the Active series actually sounds better than the regular Elite 65t's but both have the same drivers and setup. My guess is, that the Elite Active's just have a far superior fit, thus a more wholesome sound. Are the Elite Active's better than the Sony WF-1000XM3s though? No. But it comes close.
What It Offers
The Jabra Elite Active 65ts are jam packed with features. For one, you get immaculate noise cancellation. I know i've said this quite a bit throughout the review but in spite of the fact that it's a year old now, the noise cancellation feature on Jabra's Elite series of true wireless earbuds is second to none. It's the first thing you will notice and the last thing you remember about the earbuds.
Jabra's hearthrough function is also quite useful. A double tap of the power button on the right earbud and you enable the microphone on both buds to pick up ambient noises, saving you from being run over by that car you couldn't hear cause of all that noise cancellation. While the Elite Active also comes with a motion sensor to track all that fitness activity of yours, you're better off with a fitness band or smartwatch. Still a nice feature to have though.
The battery life are as Jabra says it would be. 5 hours of continuous listening before you need to pop them back into the case, with the case being able to hold 10 hours of juice. In 2018, these numbers were great. In 2019, they're not the best, but more than enough for long commutes, trust me.
Price
There is a certain beauty to the Jabra's being released in 2018, and it's mostly due to the price. Originally retailing for RM849, which is a little steep, but still cheaper than the Sony WF-1000XM3s, the Jabra's offer excellent value for money in 2019 as you can get them for as low as RM659 if you know where to look.
Final Verdict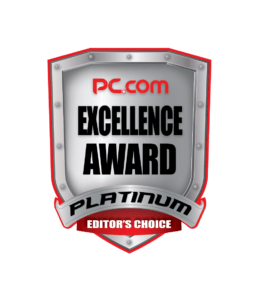 It's in the little things that the Jabra Elite Active 65t really excels at. In fact, you probably won't notice how good these earbuds are if it's your first foray into the true wireless game.  The Elite Active has set the bar high, automatically conditioning you to expect the same level from every other true wireless product out there. The sad reality however, is that not all true wireless earbuds will live up to these expectations.
What's even more impressive, is that in spite of the fact that the Elite Active 65t's came out in 2018, it's still arguably the best all-round true wireless earbuds one year on. Is this a testament to the quality of Jabra products or sad reflection of the state of the market?
A little of both, really. Here's to 2020 bringing about more competitors to the Jabra's. I for one, am particularly excited for the sequel to the Elite Active 65t's