Minimalistic Meets Subtlety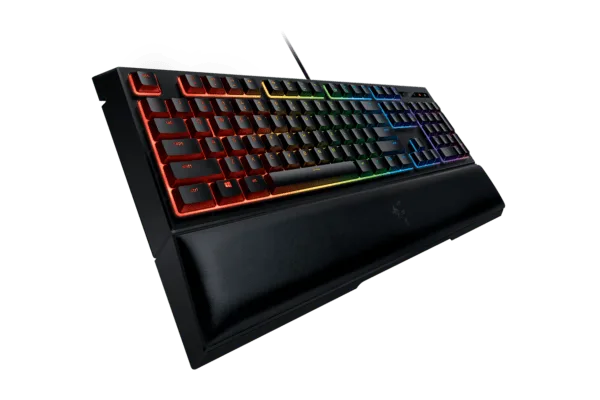 Unlike the BlackWidow series, the Ornata Chroma is a lot more down to earth with its outlook. One of Razer's lighter gaming keyboards, the Ornata Chroma still maintains its sturdiness, being able to last much longer than the average gaming keyboard. There is also a series of ridges going through the left and ride side of the keyboard, making sure the cables are secured safely and not caught under.
The Best of Both Worlds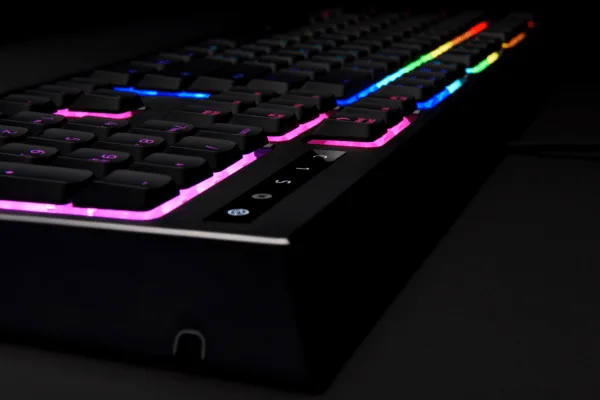 Some keyboard users prefer the audible click of mechanical switches while others would have the soft and quiet touch of membrane keys. The Ornata Chroma combines both of its qualities, giving you that oh-so satisfying clickity-clack with its soft and light touches.
Personally, this makes typing even more enjoyable, and I didn't end up being a pest to the people around me. When it comes to gaming, the keys are evenly spread out to avoid any potential miss clicks, which could make-or-break a game (with my clumsiness, anything is possible.)
Razer also keeps the Ornata Chroma different from both its chiclet and full-sized keycaps. More commonly found on the Razer Deathstalker and BlackWidow, the Ornata Chroma uses mid-sized keycaps, which has a shorter press time. This results in quicker actions and typing while giving you the space and freedom to glide your fingers around the keyboard easily. I found this pretty efficient as I got more done in a short span of time.
Made for Gamers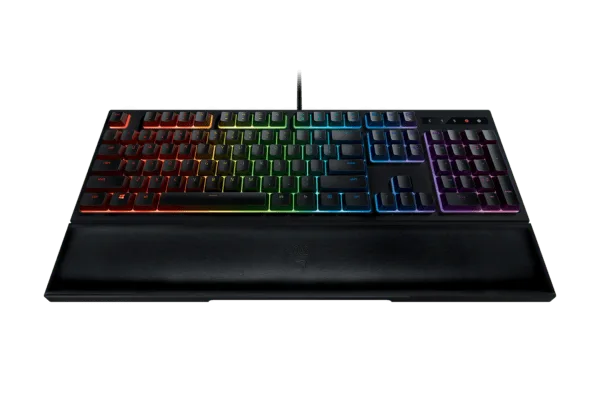 No truer words have been spoken, especially in Razer's case. Backed up with Razer's cloud-based driver software, Razer Synapse, you now have complete control of your entire Razer ecosystem. One mode in particular for Razer's gaming keyboards through the Razer Synapse is its Gaming Mode.
When turned on, it can disable the Windows key as well as the ALT+F4 combination and even the ALT+TAB combination. Synapse also comes with a Stats section that shows your keystrokes and heatmap usage among your Razer ecosystem and games.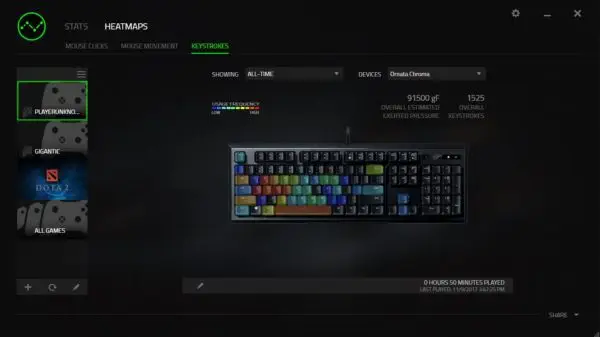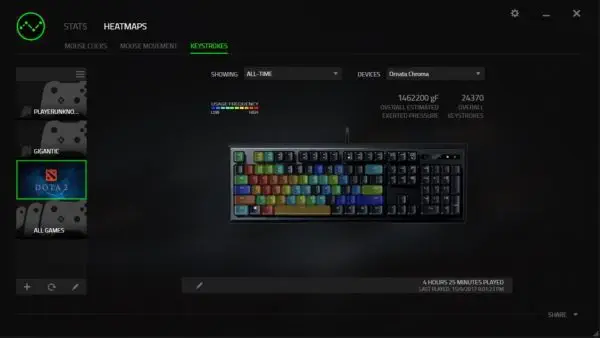 Aside from the different modes, Synapse can also synchronise your entire Razer ecosystem to have the same chroma lighting. From the keyboard to your Razer mouse and even your Razer headset; now all of them can be synchronised, giving your life some much-needed colour.
Magnetic Wrist Rest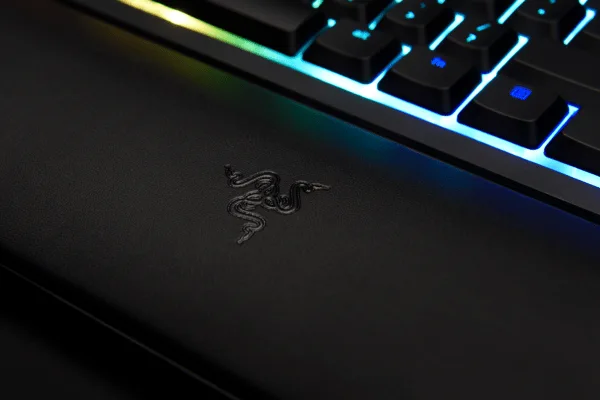 Unlike other gaming keyboards that feature a plastic wrist rest, the Ornata Chroma comes with a faux leather wrist rest. It's also easily detachable through a magnet so you can either have it with the keyboard or without, your choice. Detaching it is easy enough as the magnet isn't particularly strong but neither is it weak. It stays put when I move my wrists around the keyboard without much jostling so that's a good sign.
Verdict:

While the price may stump a few, the Ornata Chroma is great for gamers who want the feel of membrane switches with the click of mechanical switches.