Once upon a time, a processor that uses software to engage all cores and max out its performance is far-fetched at best; that all changes with the all-new AMD Ryzen 7 2700.  Now, let's recall one important fact: to work with video editing processes, one must invest on an Intel enthusiast CPU. Specifically, a high-count current or next-gen Intel Core that hails from the enthusiast line-up.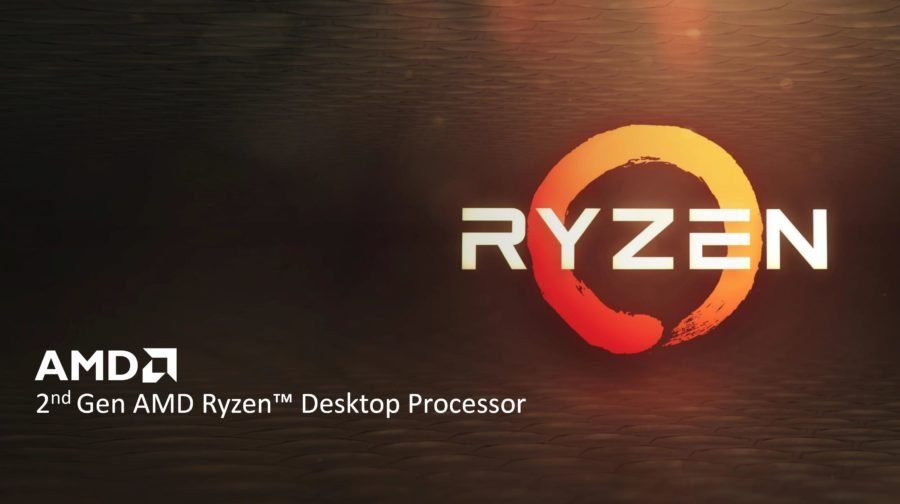 The caveat for this: it will not be cheap. AMD, with its AMD Ryzen range, flip the script; to be exact: the AMD Ryzen 7 line of processors did. Armed with a high core count, even higher threads, and super affordable pricing, it's a new era for CPU wars. Now with AMD Pinnacle Ridge rolling out, a new generation AMD Ryzen 7 is set to rock the marketplace. Of course, the first place it intends to shake up is the PC.com Tested Labs; the review unit, along with the AMD Ryzen 5 2600, drops in without warning.
Smaller Process
The AMD Ryzen 7 2700 is a direct replacement to the Ryzen 7 1700. While the previous entry uses a 14nm manufacturing process, the AMD Ryzen 7 2700 rocks a 12nm FinFET design. This means, even with a similar power draw, the new processor is able to run on higher clock-speeds. Indeed, it comes with a base clock of 3.2GHz and a boost rate of 4.1GHz; this is a substantial step-up from the 3.0Ghz/3.8Ghz base/boost offerings from its predecessor.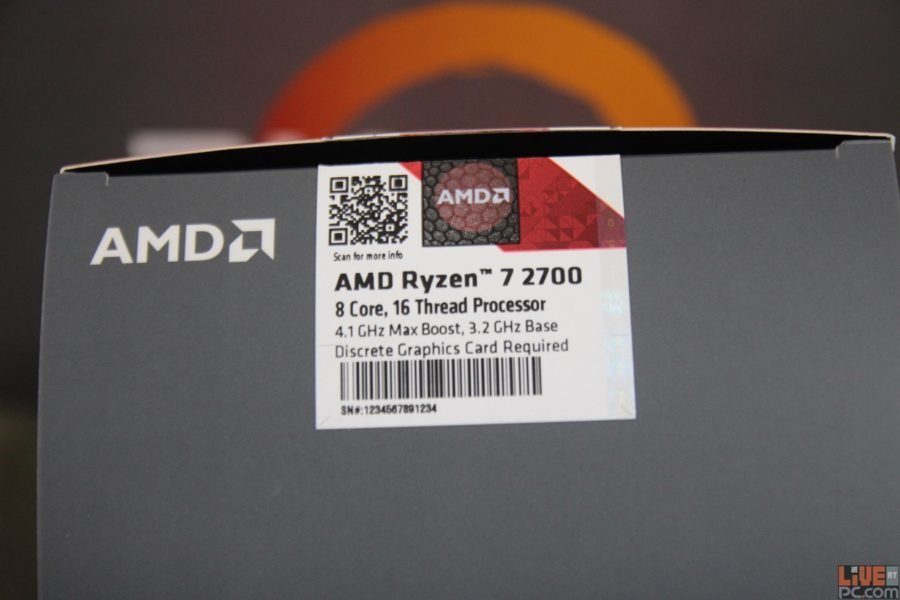 Speedy Memory
The new AMD Ryzen 7 2700 clock speed is not the only aspect that receives a big upgrade; the memory support has also raise the ante as well. Indeed, the next-gen AMD Ryzen 7 now supports DDR4 2933Mhz out of the box; this is a significant step up from the previous DDR4 2666Mhz. The big change means performance delivery should yield better performance in memory/latency sensitive applications.
Colourful Wind
This being the AMD flagship, the next-gen processor comes with the AMD Wraith Spire RGB LED cooler. This air-type cooling system supports most RGB 5050 4-Pin headers that are available on most gaming motherboards right now. Interestingly, indium soldering is in use between the die and the heat spreader to help dissipate heat better; this is something most will not expect to see for sure. It's unfortunate that the all-new AMD Wraith Spire falls short a little in terms of performance.
Additional Booster
As with the AMD Summit Ridge/Raven Ridge, the AMD Pinnacle Ridge also comes with an auto-boost function. Now called the AMD Precision Boost 2, it raises the speed for some cores; this will engage when the AMD Ryzen 7 2700 detects one of its cores is under heavy loads. Of course, this can pair up with eXtended Frequency Range 2 (XFR2). Unlike the other booster option, this one operates mostly on temperature level and thermal headroom for this processor. Oddly, to fully utilise Precision Boost 2 and XFR2, the AMD Wraith Spire is just not suitable; it cannot cut it at all. A third-party cooler is certainly the better choice in this case.
Maxing it Out
For those whose work demands for more cores, such as video editing and encoding, or image editing, then the AMD Ryzen 2 2700 is certainly a Godsend. The 8 threads/16 cores really helps with crunching high-demand workloads effortlessly. For this review, the next-gen AMD CPU is put through the wringer as it must convert a 4K video in Handbrake. Not only did it cut the processing time considerably, it even allows for various multi-tasking processes still. In fact, some simple games ran while the conversion took place and it did not struggle whatsoever. The last bit is something other CPUs with a lower core count have issues with.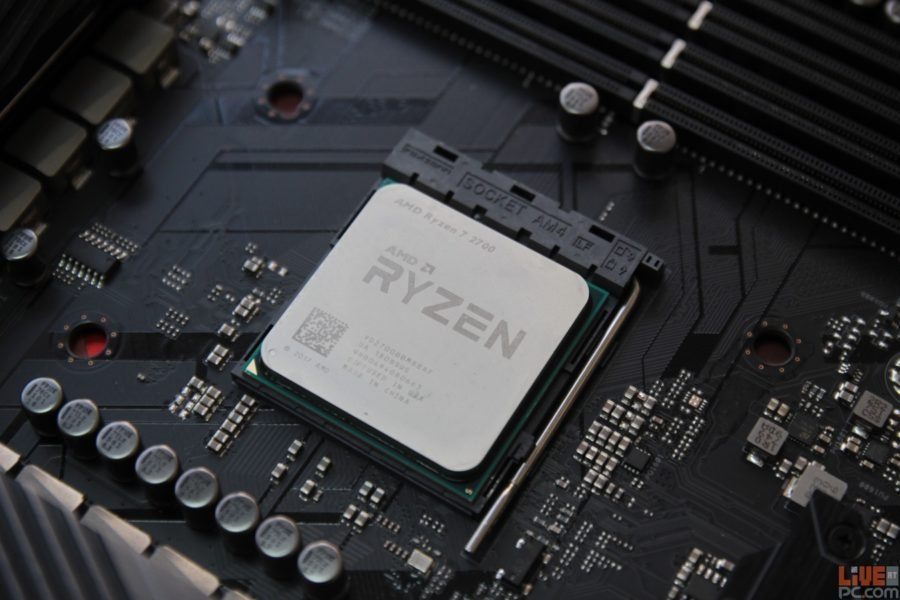 It's no longer hard to believe that AMD is a primary challenger for heavy-load processing. Indeed, with the AMD Ryzen 7 2700, it is undoubtedly a great investment to consider.
Verdict: With the AMD Ryzen 7 2700, users can do more while working with a whole lot less.
(Text by: Din)