Looks like Razer is now doing something to add on to the fight against the coronavirus with their new limited-run poster. The poster in question features some simple messaging with the Razer logo at the very top in the centre, and the words "Stay Home and Game On". However, the poster, which goes for US$19.99 (~RM83) will have all net proceeds going to support the fight against COVID-19. The virus which has since affected tens of thousands of people around the world, as well as friends and gamers in Wuhan itself now has Razer's support in the fight.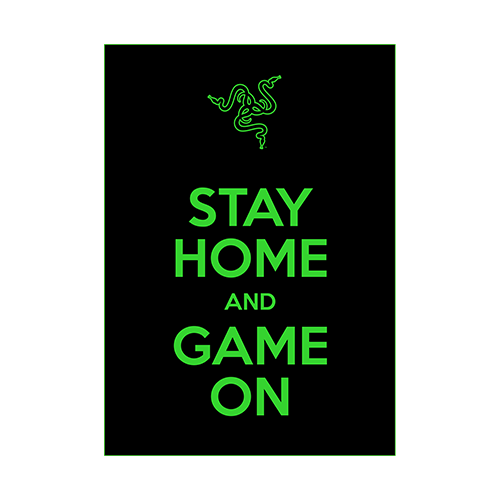 "Our heart goes out to all those affected by the disease and we selected this message to remind everyone to stay positive during these tough times," says Min-Liang Tan, Razer's Co-Founder and CEO.

"So support if you can, and be part of our poster giveaway as well, it all goes to a good cause!"
It's a positive, simple method of helping out with the coronavirus which undoubtedly has affected a lot of people worldwide. With support like this from many companies, maybe we would be able to handle and fight the coronavirus would be just that much easier.
If you were interested in the poster and want to help out those affected along with Razer, check out the link here!