Wiko UFeel Prime
Reviewer: Teh Wi-Liam
How Does It Fair? 
Having already placed themselves in the top 5 of smartphone brands across Europe, Wiko is steadily taking over the globe, one continent at a time. It has now set its sight upon Asia as its next target with the Wiko UFeel Prime, it's premium flagship device with entry-level to mid-range specifications. We take the UFeel Prime for a run through the lab to see how it would fair.
Not Quite What I Expected 
To hear of a brand that broke into the top 5 smartphone brands in Europe, you would expect it to be within the same grasp as the other frontrunners. Sadly on that front, Wiko still has much to do. Although the benchmark scores say otherwise (its very subpar), day-to-day usage of the UFeel Prime is perfectly fine, capable of running multiple apps at once without any lag issues.
Easy Access To Your Apps 
One feature from the UFeel Prime that I did find quite useful was its customisable fingerprints, which allows you to allocate one fingerprint for a specific app. Now you can have five apps ready and raring to go with just a touch. However, I don't agree with the placement of the fingerprint scanner as I am far more accustomed to it being at the back of the device rather than the front.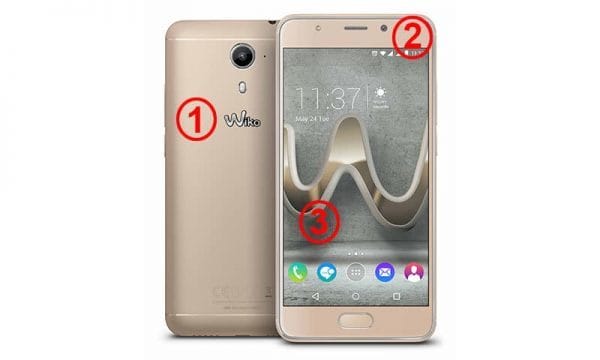 1 – Snap Away
The rear camera on the UFeel Prime comes with a 13-megapixel Sony 258 IMX Sensor and 5P lens, making it a worthy competitor if you're looking for a great camera smartphone.
2 – Selfie For Days 
The front-facing camera also comes with 8-megapixels and a Selfie flash so even in low-lighting conditions, your selfies will look flawless (not to say I ever needed it).
3 – To The Left, To The Left 
Swiping to the utmost left of the screen and you'll reach the 'My Smart Left Page' where you can access not only your contacts but also your favourite apps and also the Google searchbar alongside various other news updates.
Specs
Price: RM899
Dimensions (HxWxD): 142.5 x 69.9 x 8.7 mm
Weight: 150g
Processor: Qualcomm Snapdragon 430 1.4GHz octa-core
Memory: 4GB RAM
Storage: 32GB ROM
Operating System: Android v6.0 Marshmallow
Display: 5-inch IPS FHD
Graphics: Adreno 505
Connectivity: Wi-Fi 802.11 b/g/n, Bluetooth v4.1
Ports: 2.0 USB
Benchmark Scores
AnTuTu 44091
3DMark Sling Shot Extreme – 294
PCMark 8 Work 2.0 Performance – 3456
Score
V -8
P – 8
F – 8
D – 8
U – 8
Total – 8
Verdict: As much as I would want to like the Wiko UFeel Prime, its still lacking that added kick to take it above and beyond.