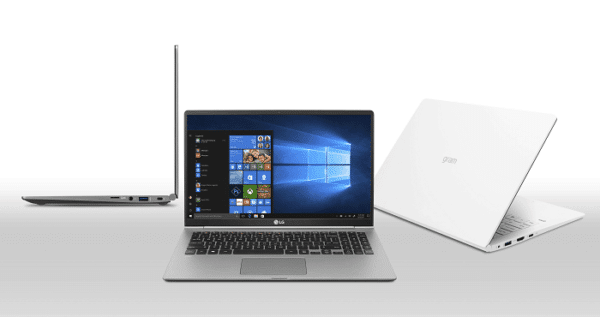 Although we dont Korean made notebooks coming into Malaysia, both Samsung and LG have a dominant role in PC's manufacturing in their hometown and there is a reason for that. While we had Samsung notebooks available here for a brief time, LG never bothered to bring any of its models into the markets. Now dont me wrong, there was nothing wrong with the models neither make on the contrary they actually are pretty good and well built. My guess is the import duties and taxes on the notebooks caused them to be exorbitantly priced, making them disadvantage over local assembled brands.
Nevertheless we here o monitor the developments of the these brands and in fact at the upcoming CES 2018 in Vegas, LG Electronics will announce its latest LG gram laptops with upgraded performance and sleeker designs. With going thin has been the war-cry, since Intel was threatened by the 'Tablet Invasion' most notebooks you see today is the direct outcome of that threat. Being portable and lightweight was what consumer wanted and Intel engineers duly obliged. Their ultra-thin bodies continues on the upcoming LG Gram's but now with a highly efficient 72Wh battery which can last up to almost a full day on a single charge. 
All models are durable enough to pass seven stringent U.S. military MIL-STD 810G durability tests for resistance to impact, pressure and temperature thanks to the Nano Carbon Magnesium full metal alloy body, seen used in the aerospace industry.
What's more, with Thunderbolt 3 ports the notebooks are compatibility with Mac product which can  support data transfer eight times faster than USB Type-C enabling seamless transmission of 4K/5K content to exterior displays.
LG's latest gram laptops will be available only available in U.S with other markets to follow suit after CES.