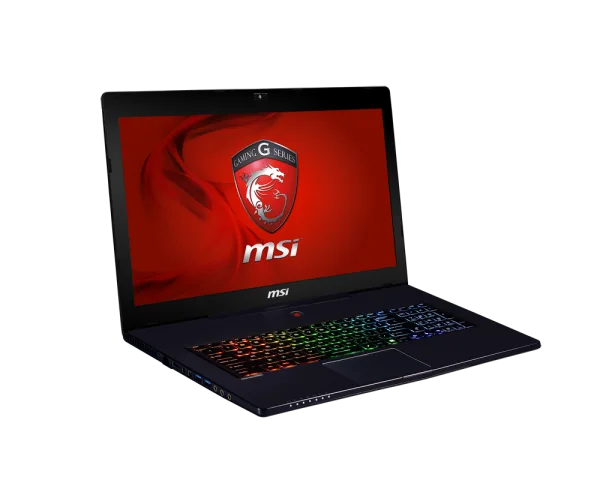 The quest for thinness seems to grow far beyond the confines of the mobile phone space these days. With Razer leading the charge with their premium Razer Blade line of gaming laptops, every manufacturer with a gaming segment seems to have come up with their own version of the best, slimmest gaming PC out there. Of course, this is no different for MSI, with the latest refresh of the GS70 Stealth Pro, now sporting Intel's latest Skylake chip. Does this incredibly svelte gaming machine deserve your hard earned money?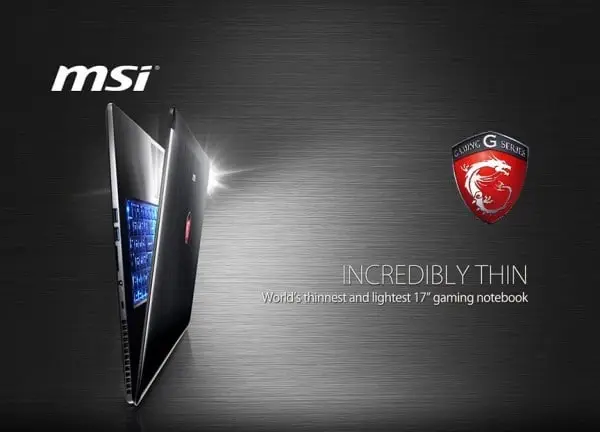 Slim and Premium
Upon removing the machine from its oversized cardboard prison, I was immediately overwhelmed with its size – or lack thereof, that is. How MSI packed an i7 CPU and a GTX 970M into an enclosure that is not even an inch thick is nothing short of amazing.
According to the marketing material, MSI seems to have modelled the GS70 after a jet fighter, though the actual design is a lot more Razer-like compared to ASUS's ROG line up with its humungous air vents and angular design. Like the ASUS though, the GS70 sports a pair of exhaust vents, one on the left and one on the right, each with the task of cooling the CPU and GPU. They're located towards the back of the machine, which means you probably won't experience too much heat on your hands, regardless of whether you're right handed or a southpaw.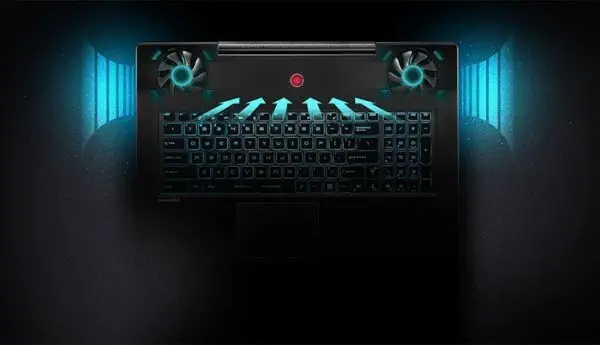 A mixture of aluminium and hard plastics, the GS70 certainly feels premium, with minimal flex throughout the chassis, which is always encouraging. Interestingly, half of the bottom is lined with a kind of gray, leathery material, further adding to the premium feel of the laptop. It's rather smooth though, which means one needs to take extra care when carrying the device around. Weighing a mere 2.6kg, the GS70 is by far the easiest 17-inch laptop I've ever lugged around.
Thankfully, despite its slim profile, there is an abundance of ports to be found on both sides of the machine; you certainly won't be wanting when it comes time to plug all your peripherals in.
Lackluster Display
While the exterior design impresses, the huge, 17.3-inch display was a little bit of a letdown. According to the MSI booklet, the panel is supposedly an IPS panel, but you could've fooled me. The display had noticeably weak color reproduction and contrast, resulting in a somewhat muted image compared to its peers in this price range.
Additionally, a low maximum brightness means usability starts to tank once ambient lighting increases to a certain threshold. Needless to say, the device is nigh unusable outdoors, though that shouldn't really be a problem as most people probably won't take it outdoors anyways. On the plus side, viewing angles are fairly decent, making it an ideal device when sharing multimedia, such as while watching movies.
MSI has included their MSI True Color display calibration, with several presets for different use cases in the hopes of further enhancing the usability of the GS70. Unfortunately, other than multimedia, the other presets make the screen noticeably worse, with either far too much red or blue. Leaving it in its initial preset resulted in the best overall experience, making the software completely redundant.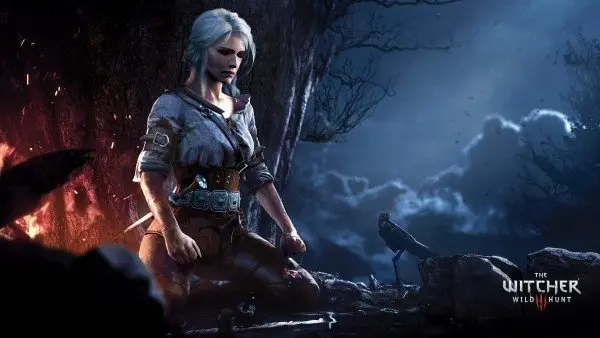 Gaming Powerhouse
What's not disappointing, however, is the GS70's gaming prowess. Packing a GTX 970M mobile graphics chip, the GS70 smashed through almost everything I threw at it with aplomb. At its native resolution of 1920 x 1080, I was able to achieve very good frame rates even on high to extreme settings.
Dota 2 ran at an extremely fluid 120fps even with the details turned to 11. Tomb Raider, with the demanding TressFX hair detail turned on, was able to be run at an impressive 90 fps, resulting in an incredibly immersive experience. With newer games like Starcraft 2: Legacy of the Void, I was getting around 70 fps on Ultra settings. To my amazement, even with hundreds of units on screen, particle effects everywhere and multiple explosions each second, the fps count only dipped to around 30, which was still perfectly playable.
The only game I tried which managed to slightly trip up the GS70 was The Witcher 3, with the machine struggling to manage 30 fps on Ultra settings, even in a town with no enemies around. Turning down the settings to High made things much smoother, with a good 35fps achieved even in the thick of battle.
While I was expecting a slim machine like the GS70 to experience some throttling from time to time, I was surprised how the GPU and CPU never throttled, even after extended periods of gaming. The dual exhaust fans, however, were definitely working overtime keeping both chips cool; the included Dragon monitoring software showed both fans spinning at around 7000rpm, keeping the temperature around 75-85 degrees during intense gaming. The resulting fan noise won't be too much of a problem so long as you keep the volume high or use headphones.
One plus point of this intense cooling effort is that the keyboard section never felt hot to the hand; only the portion directly above the keyboard, which houses the two chips got very hot after a while. This is evidence of really great design, as you can continue gaming without suffering from the overwhelming heat on your fingers.
Big Machine, Big Appetite
Like most laptops that have the word 'gaming' slapped on them, the GS70 doesn't last too long unplugged. With regular usage, including word processing, web surfing and the occasional YouTube video or two, the GS70 lasted around 2 and a half hours. Start gaming and expect to see the battery drain from 100% to 7% in less than 50 minutes.
For a gaming laptop, battery life probably isn't your main concern, since its fate is probably to remain plugged in at home. Still, if you intend to use the GS70 as a workhorse, keep in mind that you will definitely need to keep this guy plugged in to remain productive.
The GS70 is without a doubt an impressive achievement in the world of gaming laptops; sporting a supremely potent GPU in such a thin and light body while maintaining its performance. The GS70 is in the upper echelons of gaming laptops and deservedly so. If you can deal with its somewhat lackluster screen, loud fan noise and weak battery, the GS70 is a great purchase.
---
Processor: Intel Skylake i7-6700HQ
Graphics: Nvidia GTX 970M 3GB DDR5
Memory: 16GB
Storage: 256GB SSD (PCIe Gen.3) + 1TB HDD 7200rpm
Display: Full HD matte panel
OS: Windows 10 Home 
Price: RM8999 
Value: 7/10
Features: 9/10
Performance: 9/10
Design: 8/10
Usability: 8/10 
Verdict: The GS70 is a showcase of how extreme gaming and portability can indeed go hand in hand. Just be prepared to pay a very pretty penny for the privilege. 
Total Score: 8.2/10