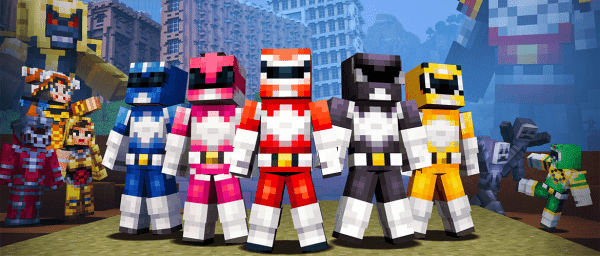 We hear the movie is somewhat great, for those who grew up in the 80's will have nostalgic sentiment to the super heroes from the land of the rising sun. Iconic and evenings were never same without being glued to the tele watching the colourful 5 Power Rangers fighting monsters and villains, it's a nice feeling how the big screen release is attracting a new young set of audience.
Tapping on nostalgia, Microsoft is bringing the Power Rangers to the realm of gaming. Minecraft now features the in-game version of the heroes, and is now giving fans something to cheer with the new Power Rangers skin pack. The version is available in console, pocket and Windows 10 Edition.
The pack consists of the brightly-coloured superhero buddies and equally bad rogues gallery of cackling villains, like Rita Repulsa, Bulk and Skull.
Go Go Power Rangers. The red and yellow ranger skins are available for free, or you can pay USD 3 for all 20 skins in the pack on your game. It's Morphin' Time, and it's time for Megazord power, now!