Taking their craft seriously is an understatement, Bang and Olufsen is well renowned for their design and luxurious audio visual equipment, often offering their discerning customers complex yet, minimalist finely crafted goods.
Never to stray from that philosophy, this has been now translated to the humble bluetooth speakers, notably evident on the new B&O PLAY A1, the company's smallest Bluetooth speaker designed collaboratively with award-winning Danish designer, Cecilie Manz.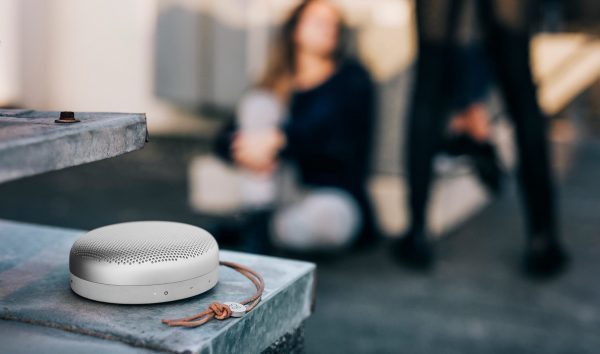 Size of a palm, the B&O PLAY A1 uses contoured aluminium to shape it like a dome and joint seamlessly with a double moulded polymer base. Weighing at 600g, the speaker punches through crisp and smooth sounds when turned on, thanks to the two way design using an aluminium cone mid woofer, a silk dome ¾" tweeter and advanced DSP filtering.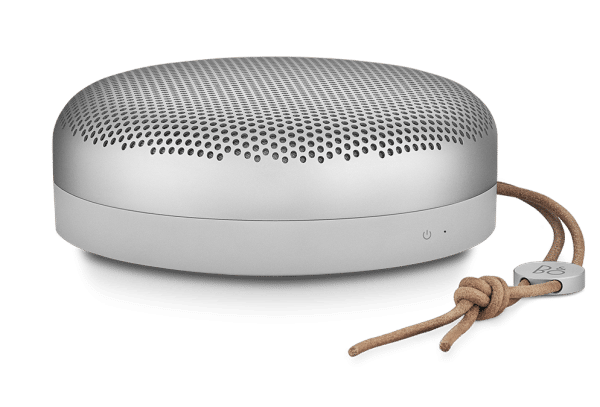 The new aluminium Cone Mid-Woofer uses powerful neodymium magnetic system and high peak power amps, that ables to deliver a full range deep bass to as low as 40hz and with 2200mAH Li-Ion battery to keep running for 24 hours non-stop. As part of the design, there are no protruding buttons or legs to snag, and the surface is completely smooth and robust enough to handle the bumps and scrapes of everyday use. It comes with a soft leather strap making it easy to carry or latch.
"We wanted to make a portable speaker that people would not leave at home. The size and shape of the speaker invites you to pick it up and bring it with you as the most natural thing. The combination of premium materials, cool aluminium, soft polymer and the warm touch of leather makes it almost desirable to hold. I like the that the rounded, circular shape very clearly indicates the sharing of sound while lying on the table", says designer Cecilie Manz.
Price and availability B&O PLAY A1 launches in Moss Green and Natural at suggested retail price of RM$1,299. Both colours will be available for pre-order at The Gardens Mall from May 2016 onwards.