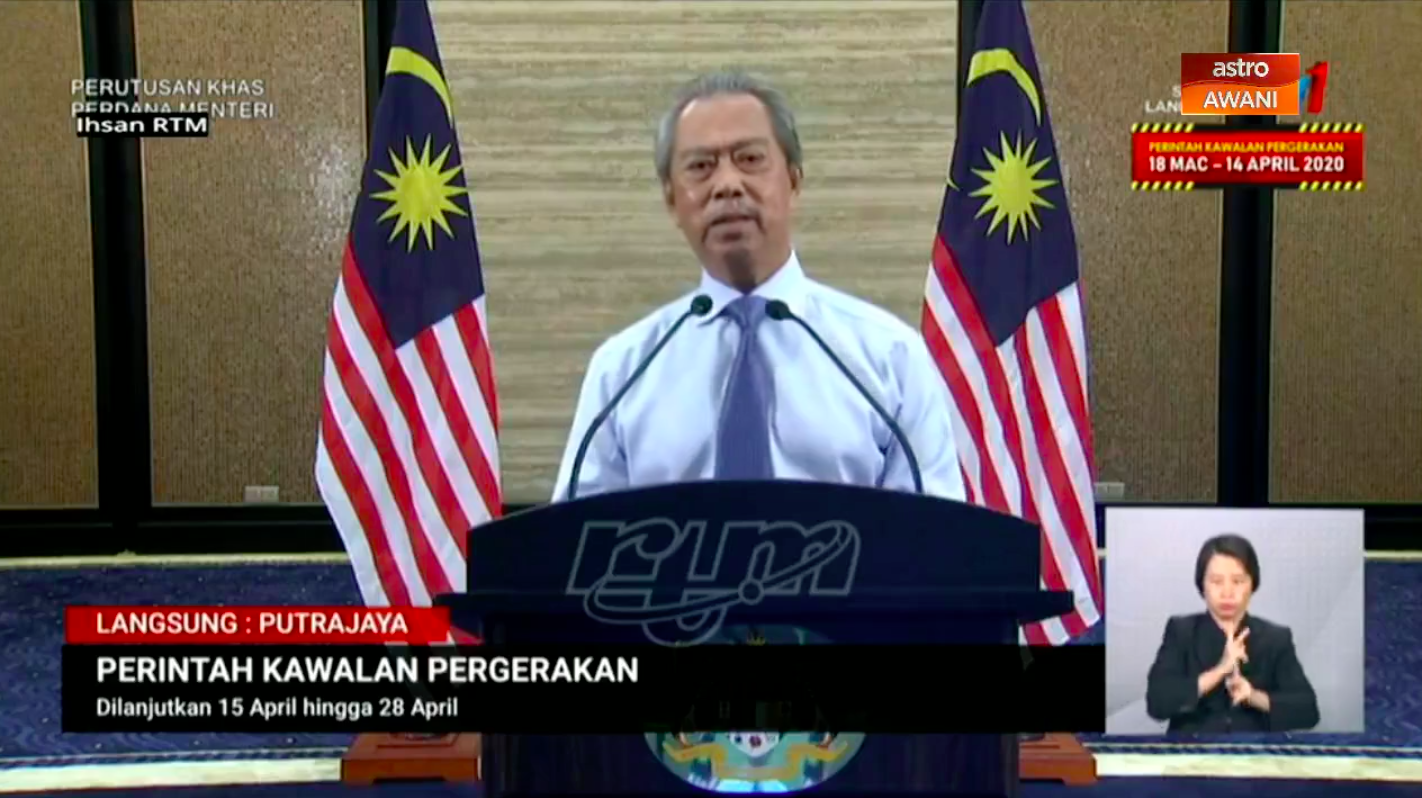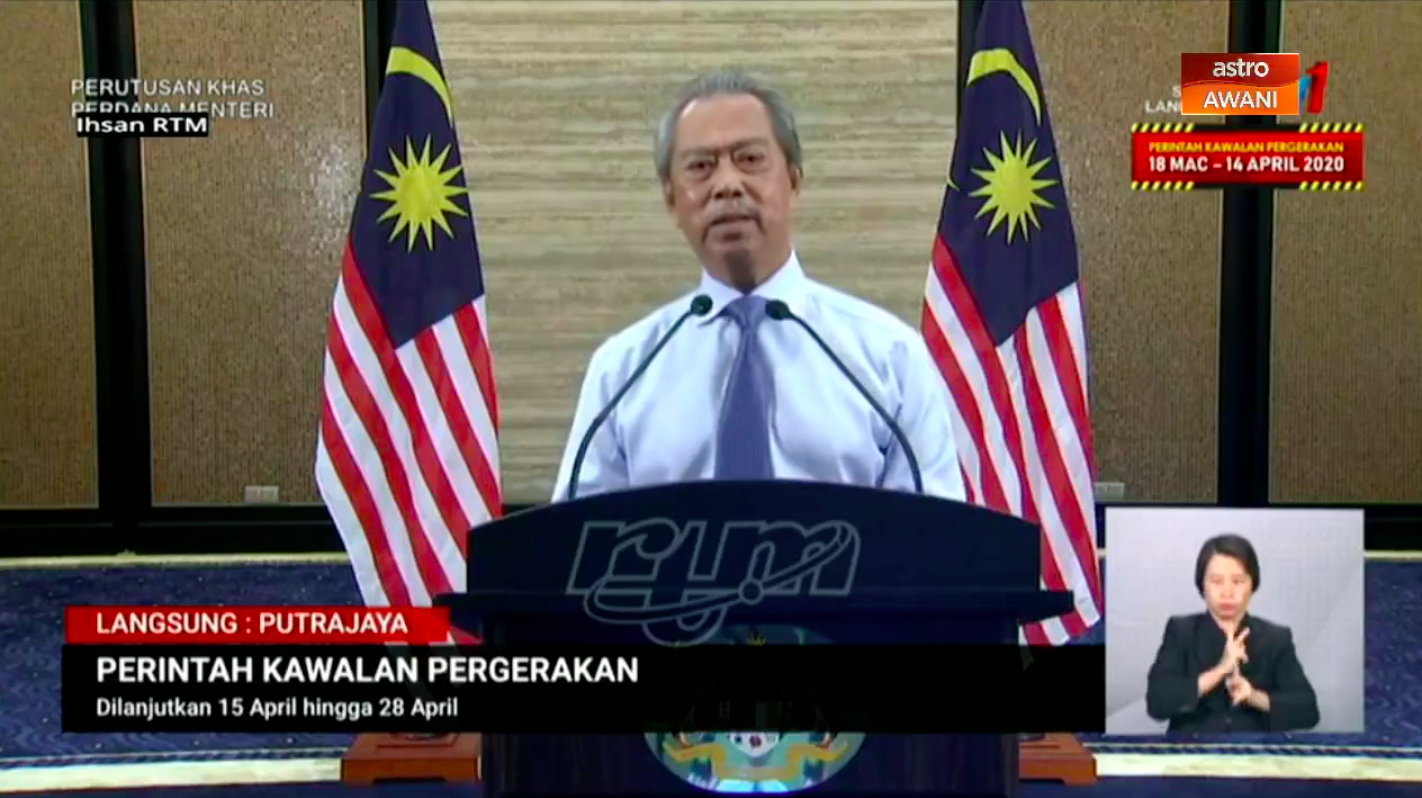 Just moments ago in a special Address to the nation on live TV,  Malaysian PM Tan Sri Muhyiddin Yassin announced the extension of the Movement Control Order (MCO) aimed at curbing the spread of the infectious Covid-19 virus.
The Prime Minister went live at 4pm to deliver his address, noting that while the MCO efforts in the past 3 weeks has almost stabilized the spread of the the covid-19 virus, we cannot take our foot off the gas. "If this trend continues for the next two weeks, God willing we will be able to halt the spread of this Covid-19 virus" He said.
"Based on advice from the Ministry of Health and health experts, the government today decided to extend the MCO for two more weeks," Muhyiddin said in the special address. It is with that in mind that the Movement Control Order has now been extended by yet another two weeks, until the 28th of April.
He also took the time to express his thanks towards all frontline staff during the Covid-19 pandemic. Starting with healthcare staff to members of the police and finally to delivery riders, the Prime Minister showed his appreciation for all their efforts and advised them all to take extra precautions to care for their health.
It's been three weeks since the Malaysian government first enforced its original two week MCO (Phase 1). One week into phase one however, the government announced yet another two week extension (phase 2), which would've brought the MCO to an end on the 15th of April. Today's announcement marks the introduction of the third phase of the MCO, which will start on the 15th and end on the 28th of April.