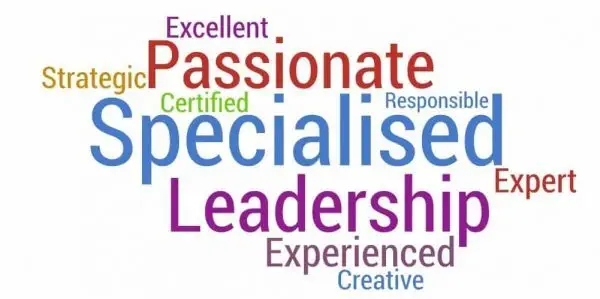 The most overused words on your LinkedIn profile has been revealed – this year, 'specialised' took the crown for Malaysian users. Running for its 6th year, the compilation was drawn from an analysis of millions of profiles globally in the last 12 months, with Malaysia contributing 3 million to the analysis.
According to LinkedIn, "specialised" appeared to be a favourite amongst marketers, sales and talent representatives, followed by "leadership" and "passionate" being the second and third most overused words respectively.
LinkedIn's Senior Director of Corporate Communication for Asia Pacific, Roger Pua, encourages Malaysian professionals to refresh their profiles to stand out from the crowd – even if you weren't looking at a career change.
"While words may be an easier way to describe your accomplishments and skills, they may not be effective or credible in communicating why you're the best person for the job –  especially when everyone is using the same words. Even if you are not looking for a job, your personal online brand can open doors to opportunity and contribute to your professional success."
By publishing the annual list of overused buzzwords, LinkedIn hopes to help professionals "shine and differentiate themselves" by thinking of alternative ways to showcase their skills and accomplishments.
Biographer Christopher Sandford notes that usage of language reflects on a person, and simple changes can convey a better message. "It's important to choose your words carefully, especially in a professional context. Too often we hide behind buzzwords which don't mean anything, whether out of a desire to keep things simple, or because we don't feel confident talking about our work accomplishments."
Sandford partnered with LinkedIn to give some pointers for professionals looking to improve their profile.
Mind your language
Profile summaries are important – it's the first things people look at. Start with something punchy using specific phrases, storytelling or clever use of punctuation. Don't be afraid to lead with a short sentence, such as 'Music is my first love' and always keep the reader, or customer, firmly in mind.
Be direct
Don't use third person – it's impersonal and won't draw the reader in. Keep a professional tone and be assertive and direct about achievements. Avoid using buzzwords or jargon; but do add some personality to your language to show your character.
Make the most of your experience
List out all your relevant previous roles and describe what you did in everyday language. A complete profile reflects a well-rounded person.
Show, don't just tell
Show real examples of your work. Instead of using buzzwords like 'strategic', upload presentations or projects to demonstrate that.
Your work is individual to you and help showcase your skills and unique background – whether that's an image from a launch of a big campaign or the blog you write in your spare time.