ABCDE .. LG?
A twin debut during the Mobile World Congress 2019, releasing two new goundbreaking smartphones. Introducing LG Electronics' new LG V50ThinQ 5G and LG G8ThinQ just to add a little more spice in the revelation.
LG V50ThinQ
They are going above and beyond with their new 5G smartphone. LG noted that they are striving both in the aspects of display and audio performance of LG V50ThinQ 5G to a greater heights. A fairly wide aspect ratio enhances the consumers experience whether they're viewing a video or enjoying a game whereas the DTS:X technology instil a realistic soundscapes complementing existing clarity and depths the surround sound. The phone also supports Qualcomm® aptX™  and aptX HD audio technology for premium Bluetooth audio quality and low latency, providing maximum experience when using headphones or earbuds.
Their all new LG V50ThinQ 5G implied to have features such as new optical innovation, allowing users to capture images and videos in the highest quality. Accompanying the feature are Video Depths Control and Dual FOV technology, ensuring camera to stay in focus and to capture the moment as how the human eye sees it.
LG is collaborating with 10 major carriers in markets in conjunction preparing for their 5G smartphone's to be released, as 5G service will be launched this year, including the United States, South Korea, Australia as well as a number of European countries.
But it seems that the company thinks having one screen isn't enough to conjure the experience, so they make two of them. Dual Screen is an optional accessory for the LG V50ThinQ 5G. Claiming to take the resemblance of a cover case, Dual Screen opens up to give LG V50ThinQ 5G users a second screen for double the everything. It's like having two windows on your smartphone. Just like in the Boys Like Girls song – two is better than one.
LG G8ThinQ
Not a 5G smartphone, but not your regular smartphone either. The difference? A lot, aside from its undeniably appearance. There's this thing about world's first, right? LG has made the world's first palm vein authentication on a smartphone. Palm and vein! They call it the LG Hand ID – presumably to be able to recognise every existing characteristic there is on your sweaty palms.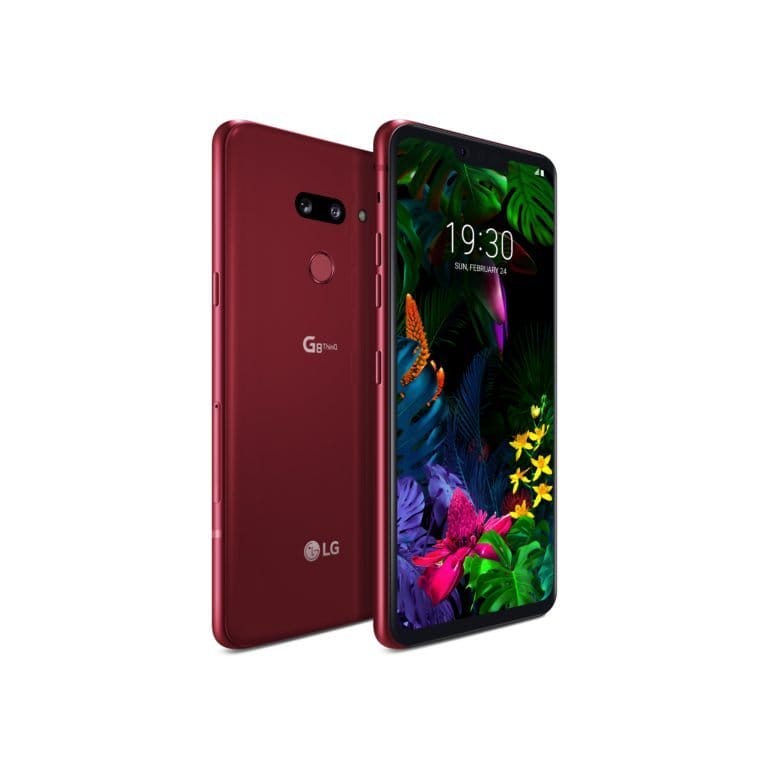 The Z Camera is equipped with vast potential. They mentioned that it is good enough to enable a Face Unlock feature and giving you the ability to answer your phone without actually picking it up – with Air Motion (detecting gesture through the camera). According to them, you can do a lot of stuff without touching your phone – take screenshots, switch between applications or adjust the volume. It's like a not-so imaginary phone.
Similar to LG V50ThinQ, LG G8ThinQ also has Dual FOV technology and also built with OLED QHD+ FullVision Display. Making it to be the first G-series to be equipped with such technology.
LG seems to have more to come. They added that another from the G family will be arriving in the upcoming months of MWC. The LG G8sThinQ features Qualcomm's fast Snapdragon 855 Mobile Platform mated to a vibrant 6.2-inch OLED display powered by a robust 3,350mAh battery. Three rear-facing cameras, dedicated night shot mode and low-light HDR technology makes it a worthy contender while Z Camera allows all the magic to happen by using your hands.