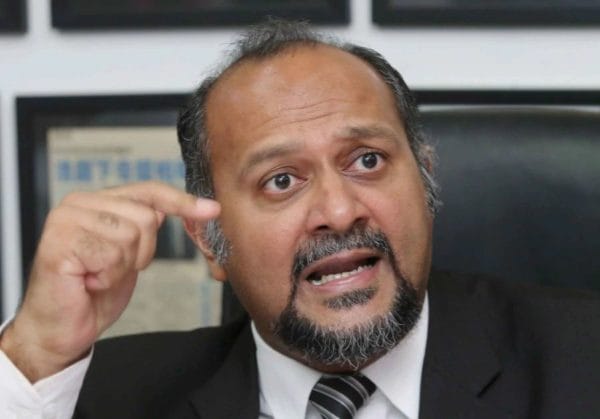 The current Unifi plan for 30MBps is RM139 with the price coming down from RM179, for those on the 50Mbps package now pay RM199 which was reduced from RM229; the reduction in pricing came at the wake of the previous governments call to reduce broadband fees and increase speeds for users. But the reality is the pricing was supposed to be even much lower, as indicated in 2017 Budget announcement by Najib Razak, the then Prime Minister.
TM the main internet access provider has been holding back on the revisions for some time now, however the newly minted communication minister Gobind Deo is having nothing of that and wants the incumbent to bring prices down by half and speed doubled by year-end. He has gone on to even instruct MCMC, the agency responsible overseeing telco's in the country to be more attentive and look into the matter soonest.
In response for the call from consumers and the minister for prices to be brought down, TM responded in a recently released statement saying that it has been in engagement in an ongoing dialogue with the Ministry of Communications & Multimedia Malaysia and the Malaysian Communications & Multimedia Commission (MCMC), to reiterate its support of the Government's aspiration regarding affordable broadband services at higher speed for the nation to increase its competitiveness; and on TM's proposed initiatives to implement the same. Further details on the initiatives will be announced by TM within the next quarter
Is there going to be any revisions? We will have to wait and see the outcome of the "dialogue". If anything to go by, the new government has been working hard to deliver the people's aspiration for cheaper broadband. In fact Gobind's first statement after taking office was to look into the broadband concerns. Suffice to say TM's current broadband pricing is way lofty, beyond reach of many households, at RM129 a pop for even the lowest plan of 10 Mbps does not bode well for many who are already burdened with high cost of living. Even if one can only afford the low plan, the 10Mbps plan is not enough (average speed is around 3-6Mbps) if you want to enjoy the full extent of the modern-day internet. Most contents on the web utilise video and rich media functions, to fully benefit the web users need a minimum of 50 Mbps! TM should plan its packages according to how users consume content and keep up with the internet evolution.
We hope as a national corporation professed to assist the government in elevating the status of the country and its people, TM shuld consider bringing broadband prices down and view the service it provides like how a utility company would.