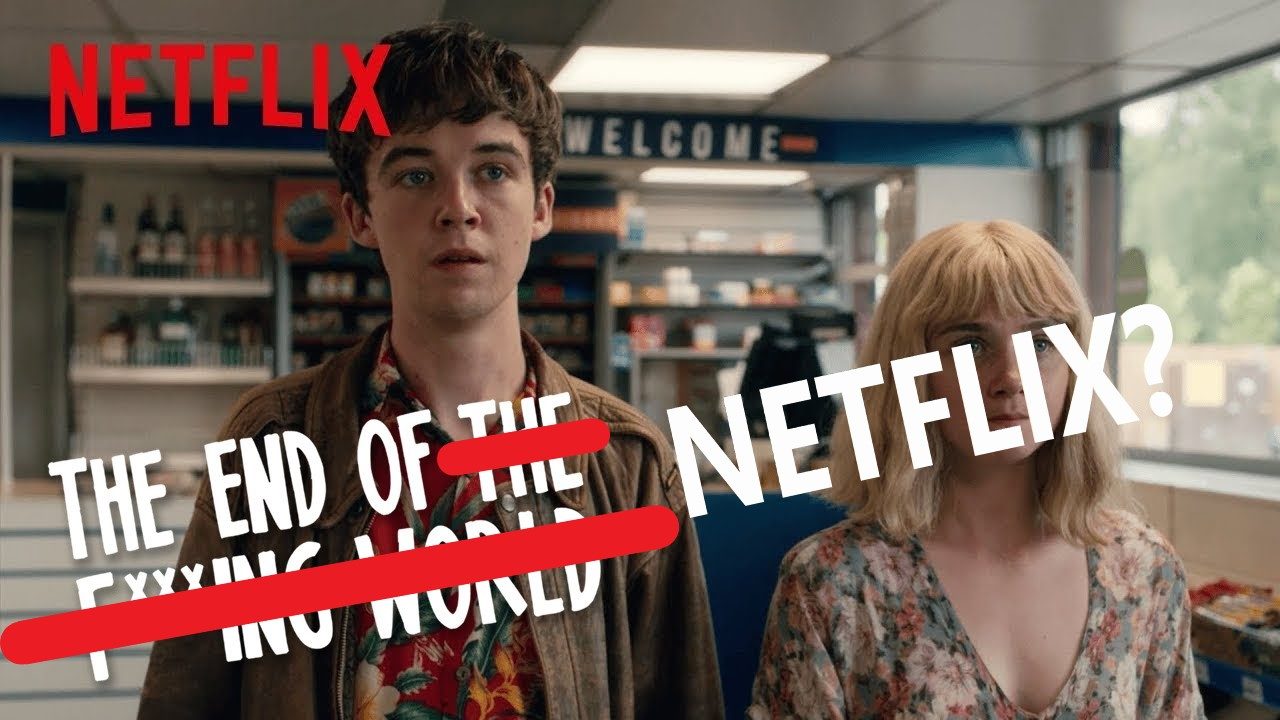 You'd have to be living under a rock for the past couple of months if you didn't hear that both Apple and Disney are sticking their hands in the video streaming cookie jar. For the past decade or so, Netflix has been somewhat of a phenomenon with how quickly the company gained worldwide recognition. I could go on and on about Netflix meteoric rise but the summarised version is that the company basically stole millions upon millions of customers from cable TV, and understandably so. A huge library of TV shows and movies all under one roof? Sign me up!
A double edged sword
Over the past year however, the future is starting to look increasingly bleak. For the first time in a decade, more Americans left the service than signed up. Yikes!
The very strategy that gained them millions of subscriptions is currently the source of all their problems. Netflix made it's millions by leasing shows and movies that other companies produced, and for the longest time, it worked. The streaming service was home to all-time favourites such as The Office, Friends and of course a bunch of Disney productions among others.
It's success has inevitably led to some of the bigger media companies realising that they don't actually need Netflix. There is money to be made here!! I have no doubt that Netflix can handle Amazon Prime and Apple TV Plus— while both have big budgets, what they lack is a large library of shows. Disney, HBO, Warner Media and NBCuniversal's entry into the streaming game however, should be of big concern for the company.
Disney Out to Prove You CAN Have Your Cake and Eat It Too
The reason Disney+ should worry Netflix is obvious. The worlds largest entertainment group with the might of its super franchises from Star Wars to Marvel and Pixar make up for a whole lotta content and loyal fans. As for Warner Media and NBCuniversal, both companies are taking back the rights to two of Netflix most popular TV shows, namely Friends and The Office.
It's no wonder Netflix has pumped billions of dollars into creating Netflix Originals. In fact, it's clearly a matter of quantity over quality for them. For every show like Stranger Things and Black Mirror, there's Disjointed and Insatiable, which are terrible shows and that's putting it lightly. Regardless, in a customer satisfaction survey done in February this year, Netflix original content outscored that of HBO, Hulu and Amazon.
Will the results be the same come next year though? The introduction of Disney+ along with that of the streaming services of Warner Media and NBCuniversal is likely to pull a lot of Netflix subscribers away from the platform, especially with their price points set to be a lot cheaper. Netflix thrived as the biggest fish in the pond, but in the immortal words of Qui Gon Jinn— There's always a bigger fish.
So is this the beginning of the end for Netflix?
Of course not. If anything, this is the first real challenge the company has had in their 2 decades of existence. They have a significant head start over the competition and they know the landscape of the streaming industry better than anyone. How they react to this will prove key. They did well to tie down David Benioff and D.B Weiss, but as the last season of GoT showed, they're going to have to do better than that. Engaging, exclusive content is where it's going to be at.
This won't be the end  for Netflix but you will see a change in their approach. There will be no more risks from the company. Netflix can't afford to give weird, niche TV shows a chance to thrive anymore. If a show doesn't do well in the first season or two, it'll probably get the axe, which is rather sad.
What was so great about Netflix is the same thing that's so great about Spotify— almost everything is under one roof. It's hard to imagine people subscribing to three or four different music streaming services. The same goes for video streaming. The way I see it, the over saturation of all these video streaming services is going to lead people back to the dark days of Putlocker, fmovies and the like. At most, they'll sign up for the one with the best exclusives and rely on third party sites for the rest.