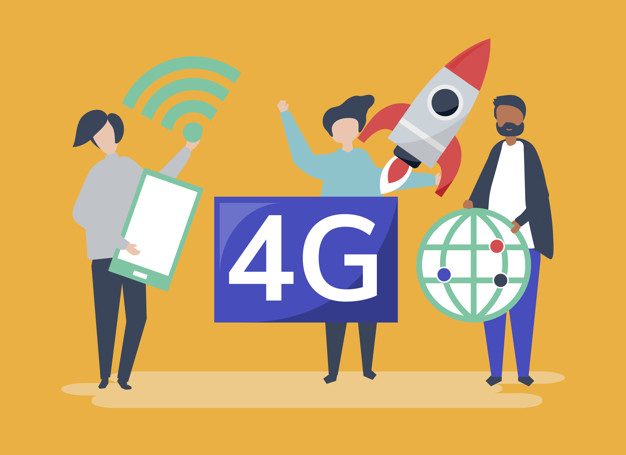 *Written by David Kennedy, Practice Leader, Asia-Pacific for Ovum
The 4G mobile technology reshaped the telecommunications industry, but 5G has the potential to reshape society. Ubiquitous 5G networks will support the digitalization of all of our industries and interactions, embedding digital computing and communications in the most everyday actions. Right now, all the attention is on 5G. But what is the future of 4G?
It will not be easy for mobile operators to create ubiquitous 5G networks. The wave of investment in 4G LTE brought enormous benefits to users, who got much more data at the same prices they paid for 3G services. Mobile operators, on the other hand, saw revenue growth slow down as voice revenues declined sharply. They are no more profitable now than before, and in some cases they are less profitable.
The case for wide and deep 4G investment was justified by the cost efficiencies of faster, more efficient mobile broadband. The case for wide and deep 5G investment will be more complex, and partially rests on new revenue streams. New data services such as fixed wireless access can help generate new revenues, but 5G also supports new enterprise use cases that have not yet been fully defined. This will constrain the 5G business case in some geographies for several years.
This has important consequences. 4G networks will be an integral part of mobile operators strategies for many more years. 5G rollout will be slower than 4G rollout, and there is a risk of a persistent performance gap between 4G and 5G coverage areas. The risk is that a new digital divide between 5G- haves and 5G-have-nots will emerge.
What will avert this will be the evolution of operator networks from an initial non-standalone mode (5G base stations on a 4G core) to a balanced mix of 4G/5G base stations on a 5G core that utilizes the latest improvements in the LTE standard.
While 3GPP Release 15 finalized the 5G technology standard, it also incorporated the latest improvements in 4G technology in the form of LTE Advanced (LTE-A) Pro. LTE-A Pro offers new performance levels for 4G that approach 5G performance in some cases, such as data speeds in excess of 3Gbps (compared to 1Gbps for LTE-A), and a latency of 2ms (compared to 10ms for LTE-A). These are very respectable performances. At low- and mid-band frequencies, 4G speed performance is comparable to 5G, and 2ms latency is more than adequate for anything but the most demanding applications.
4G LTE-A Pro therefore provides a powerful interim solution while 5G networks are being built out and new use cases develop. For operators that want to prevent the rise of a new digital divide, core networks and 4G radio will require targeted and long-term investment to enhance capacity, speed, and latency performance as 4G technology continues to evolve and global Internet of Things (IoT) demand rises.
*David leads Ovum's Service Provider research agenda in the Asia-Pacific region, providing specific insight and analysis on Asian telecoms issues. His specialties include telecoms regulation, wholesale markets, and consumer markets.