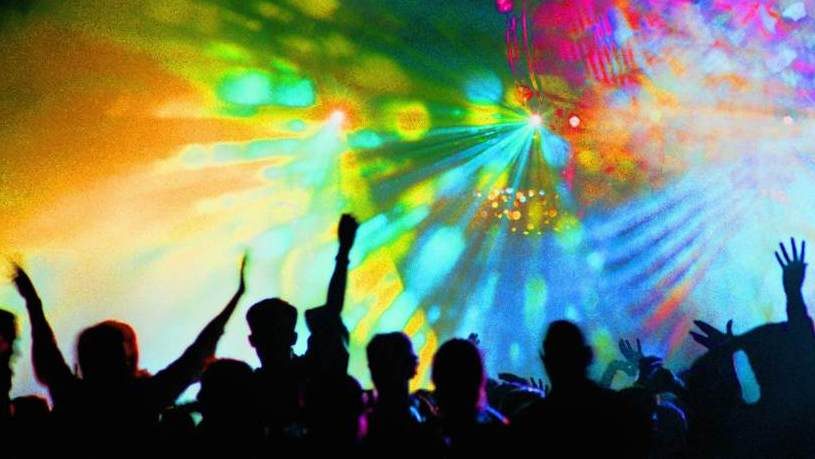 The rave went on until 1pm the next day
With the Covid-19 pandemic putting a wrench in everyones plans, thousands of people the UK have had to go without a proper rave for four months or more. Seeing as there are a hell of a lot more important things in life, you'd think that this wouldn't be such a big deal, right? Well, it seems that the passion to party is stronger than you'd think
An illegal rave was held over the weekend near Bath, Somerset which attracted over 3000 partygoers and it got to the point that even when the police did show up, they were powerless to put a stop to it given the sheer amount of people there.
The event, which took place at the former RAF Charmy Down airfield about five kilometres from the city actually started on Saturday night but because the police simply did not have the manpower to deal with the crowd, the music went on till about 1pm the next day. Yup, the rave went on all night!
With people living as far away as Bristol complaining about the noise, it wasn't exactly ideal for people in the vicinity who were just trying to get some shut eye. Imagine calling the cops on an illegal rave thinking the noise will end in just a few short moments, only to have it go on until 1pm the next day, madness!
In spite of so many residents in the area complaining about how bad the noise is, that wasn't the only issue. The he arrival of so many cars had also caused disruption, with residents complaining that they couldn't get to their appointments in the morning as the lane was backed up with cars, making it impossible to get out.
According to Ch Supt Ian Wylie, the police force knew that there would be a major gathering likely to happen on the weekend, but they were unable to pinpoint where. Once they had arrived on the scene however, there were already "many people at the site."
"We got the call just after 23:00 (BST) and we were there within 10 minutes but all the stages were set up and all the music was already going with many, many people at the site," he said.
"It became impossible for us to do anything… because of the safety of those partygoers, many of whom were drunk, many of whom were on drugs, and the safety of the officers attending," he added.
The police are currently in the midst of an investigation into who the organisers of the rave are. Let's hope they get to the bottom of this.