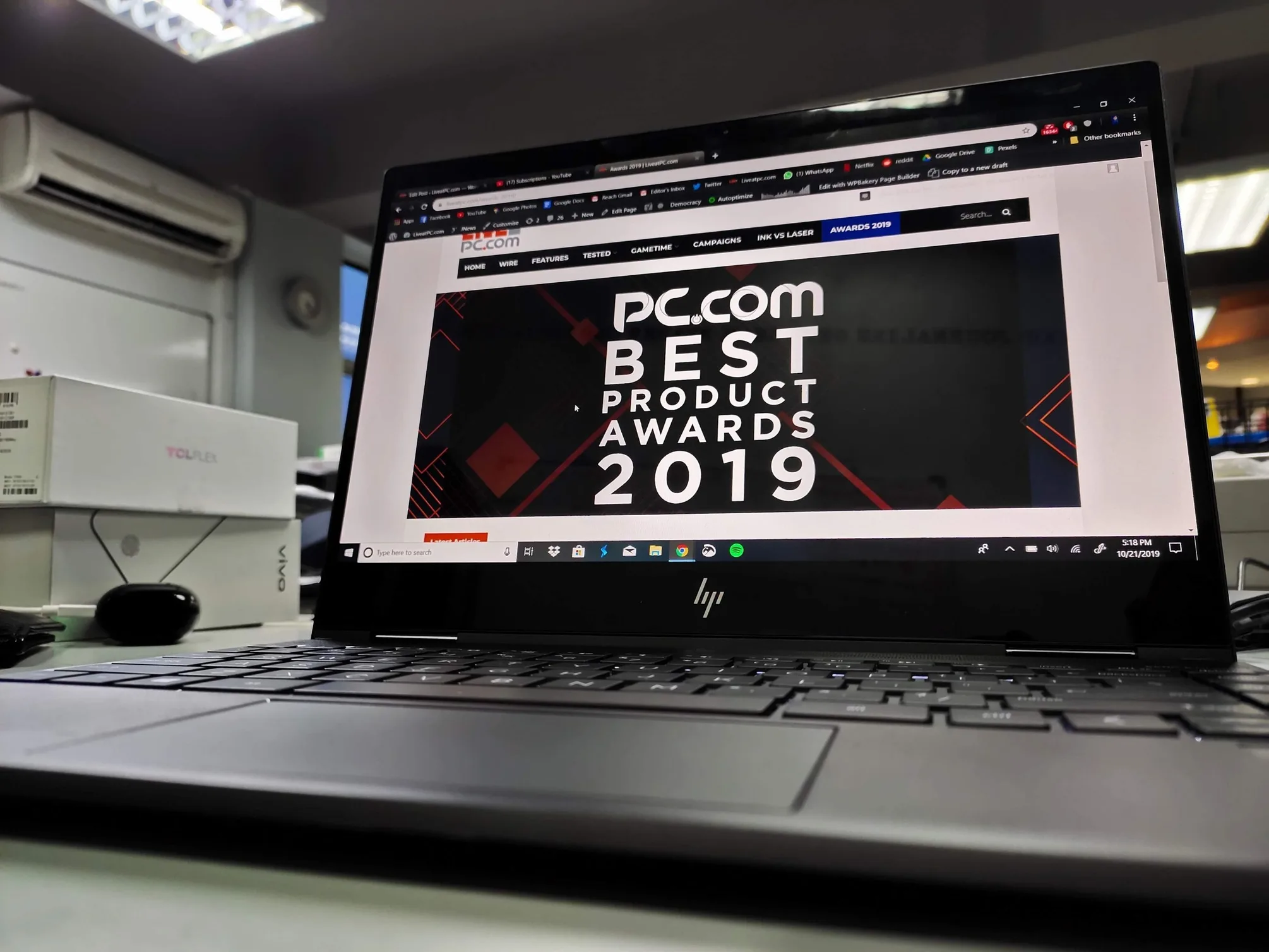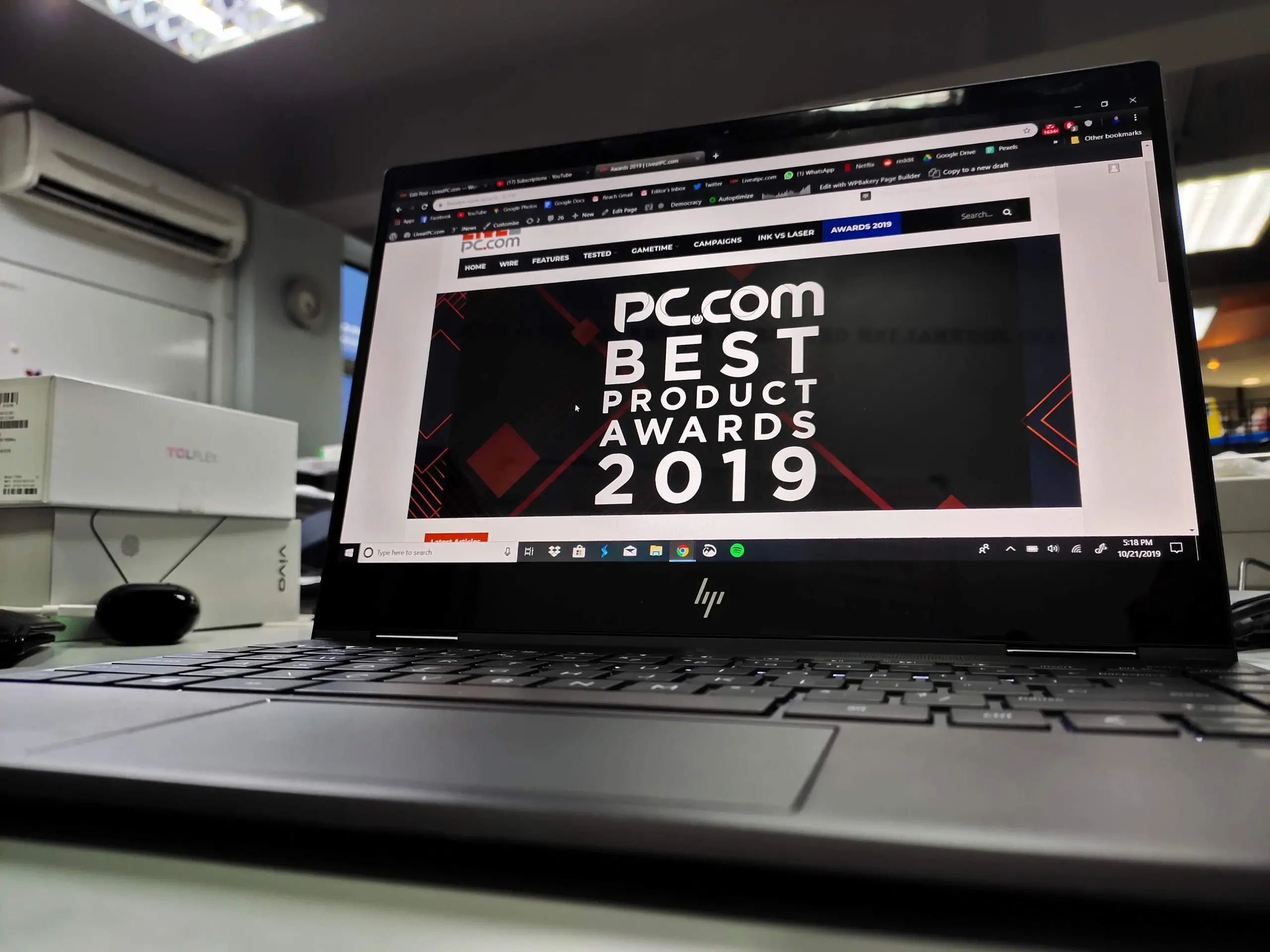 The HP Envy x360 is a lot of things, and for the most part it, it's pretty much all you really need. You might not get it now, but I'm sure you will as we go on about the device. The Envy x360 actually is an amalgamation of sorts, of form AND function. It's got some pretty fancy features, and with that being said, lets get straight into it!
Design, Aesthetics & Display; A Premium Looking Notebook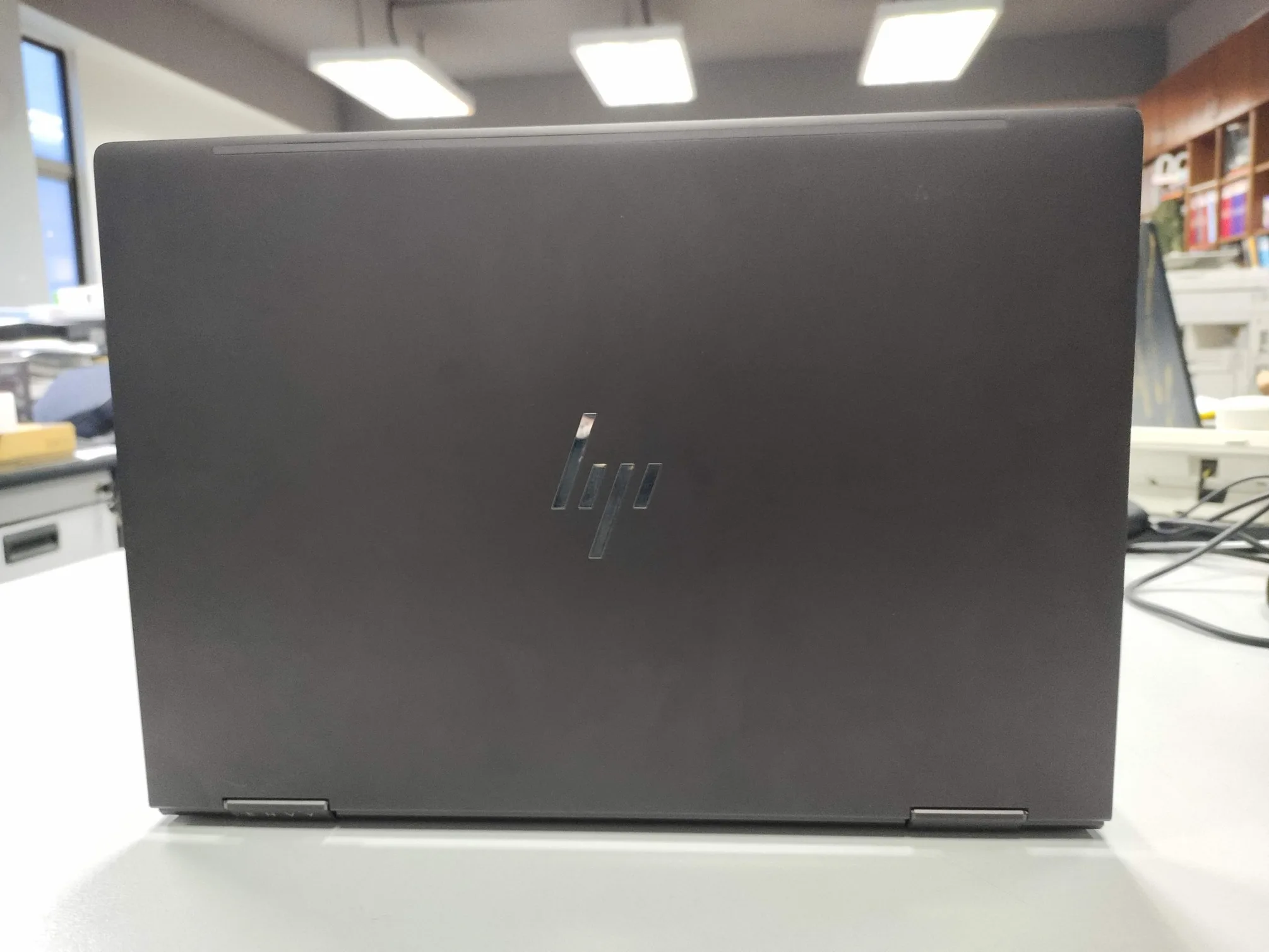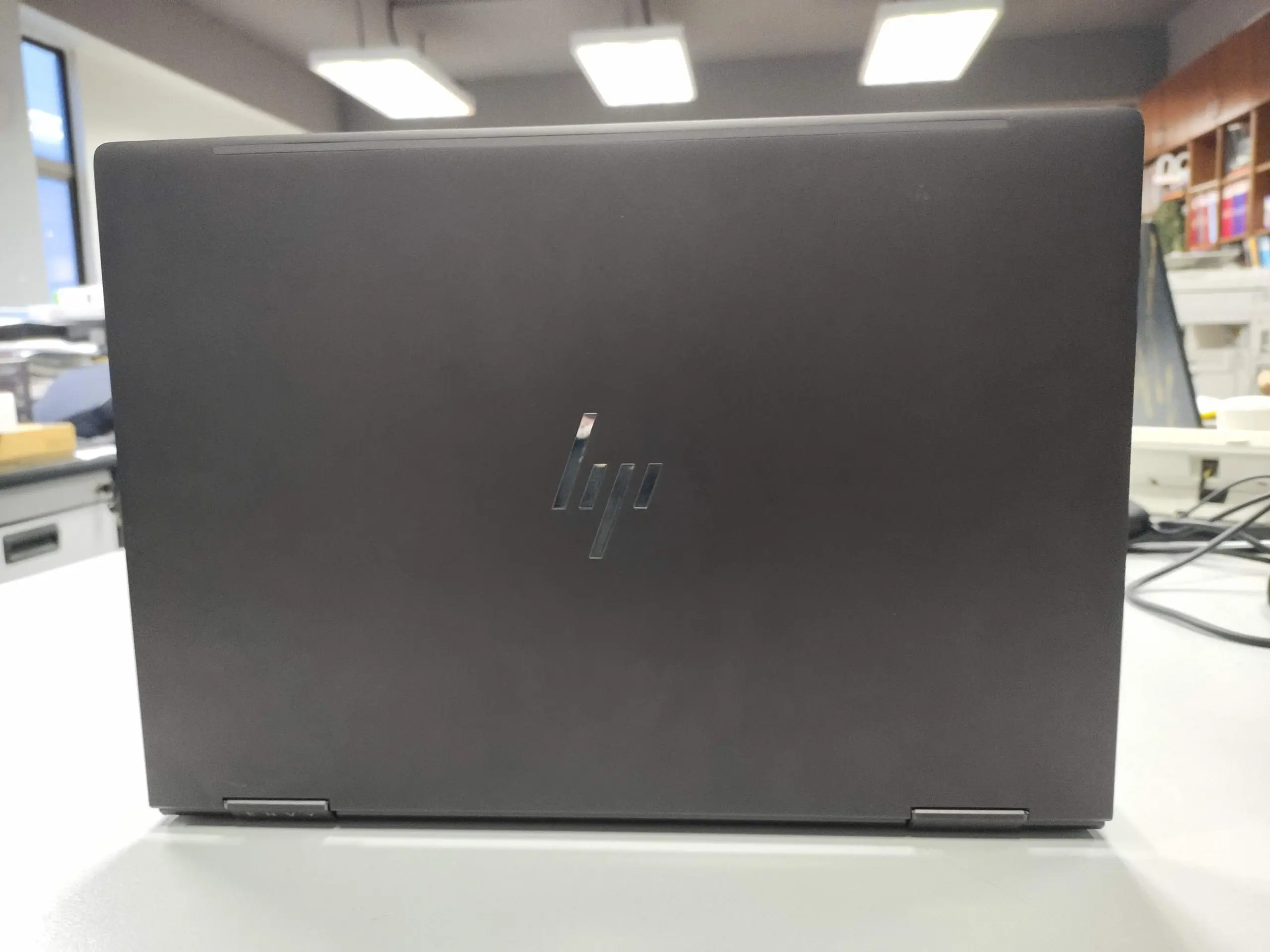 Undoubtedly, the Envy x360 is a looker. It's got a nice matte browinsh-black finish, sleek design, and geometric patterns abound to make it stand out from the rest. The patterns are mainly on the speaker grills, both on the top, and bottom facing speaker grills, gives it a cool look.
For some reason, it makes the laptop look that much more sophisticated, in comparison to normal, boring ones. I don't know, it just changed its look for me. The rest of the aesthetics isn't anything to sneeze at either. The back features a clean, HP logo, and had a nice colour, as I mentioned before. But the one thing I didn't like, was after using it for a bit, there were already a ton of smudges, and fingerprints. Mind you it wasn't glossy, but I'm assuming because of the colour, it showed more prominently.
The laptop was also a little heavier than I expected it to be weighing in at 2.35 kgs, but that's to be expected considering the build quality of it. It seems to be crafted out of some combinations of metal, resulting in a little bigger, heavier laptop. Nothing too serious, but definitely noticeable. Especially since coming off the ASUSPro 5440F, which was just insanely light.
The display added into the aesthetics of it all, with pretty slim bezels, and a 13.3″ Full HD IPS LED display, with a touch screen. The thin bezels do make the screen look better, but besides that, it's sharp, crisp, and I did enjoy the entertainment value the laptop brings. It also has Bang & Olufsen speakers, so that really made for a loud, clear, and pretty great sounding speakers to add to the display. Overall, it was a great entertainment experience, along with the rest of its features.
Performance – Great Performer, Poor Storage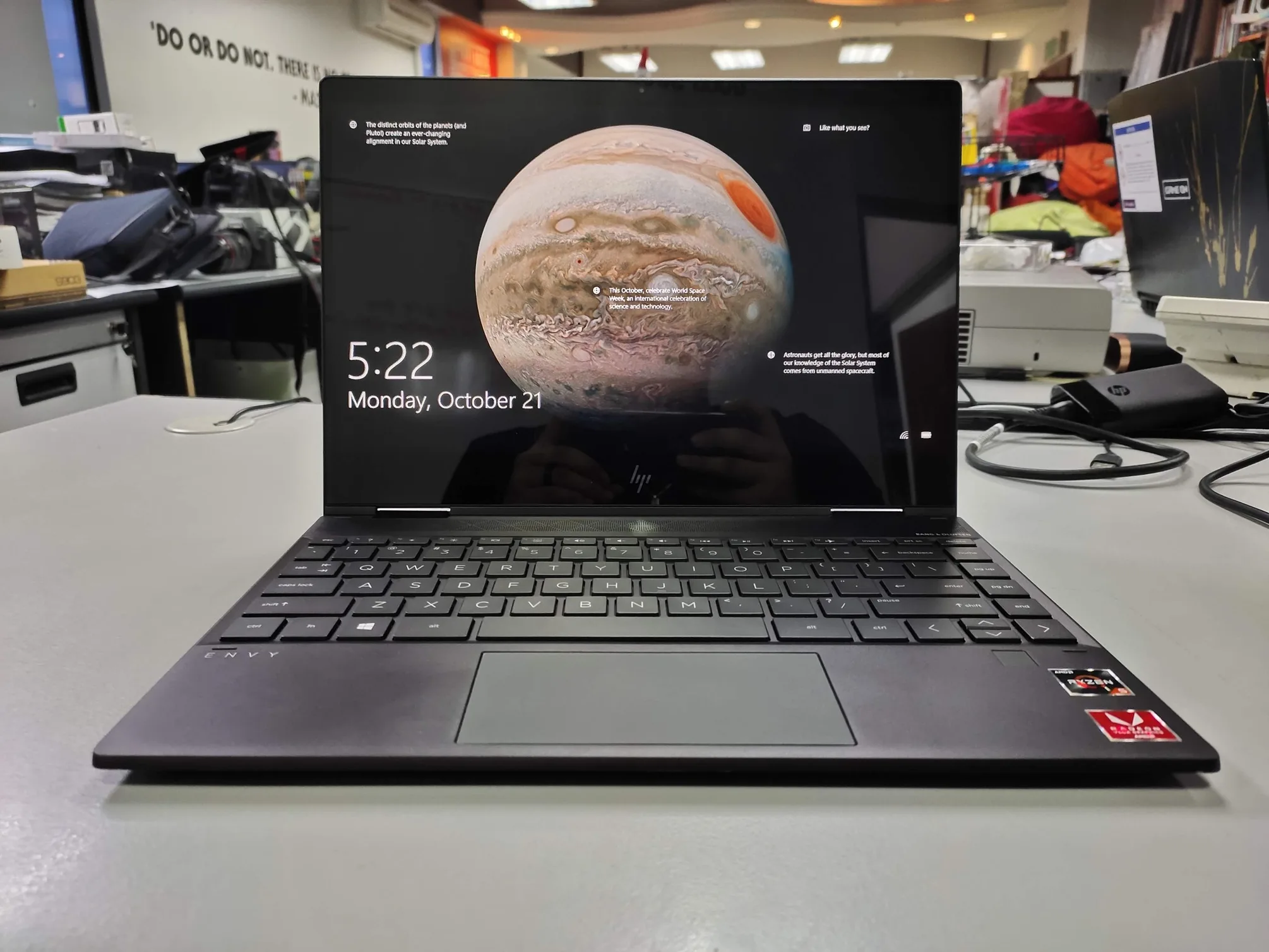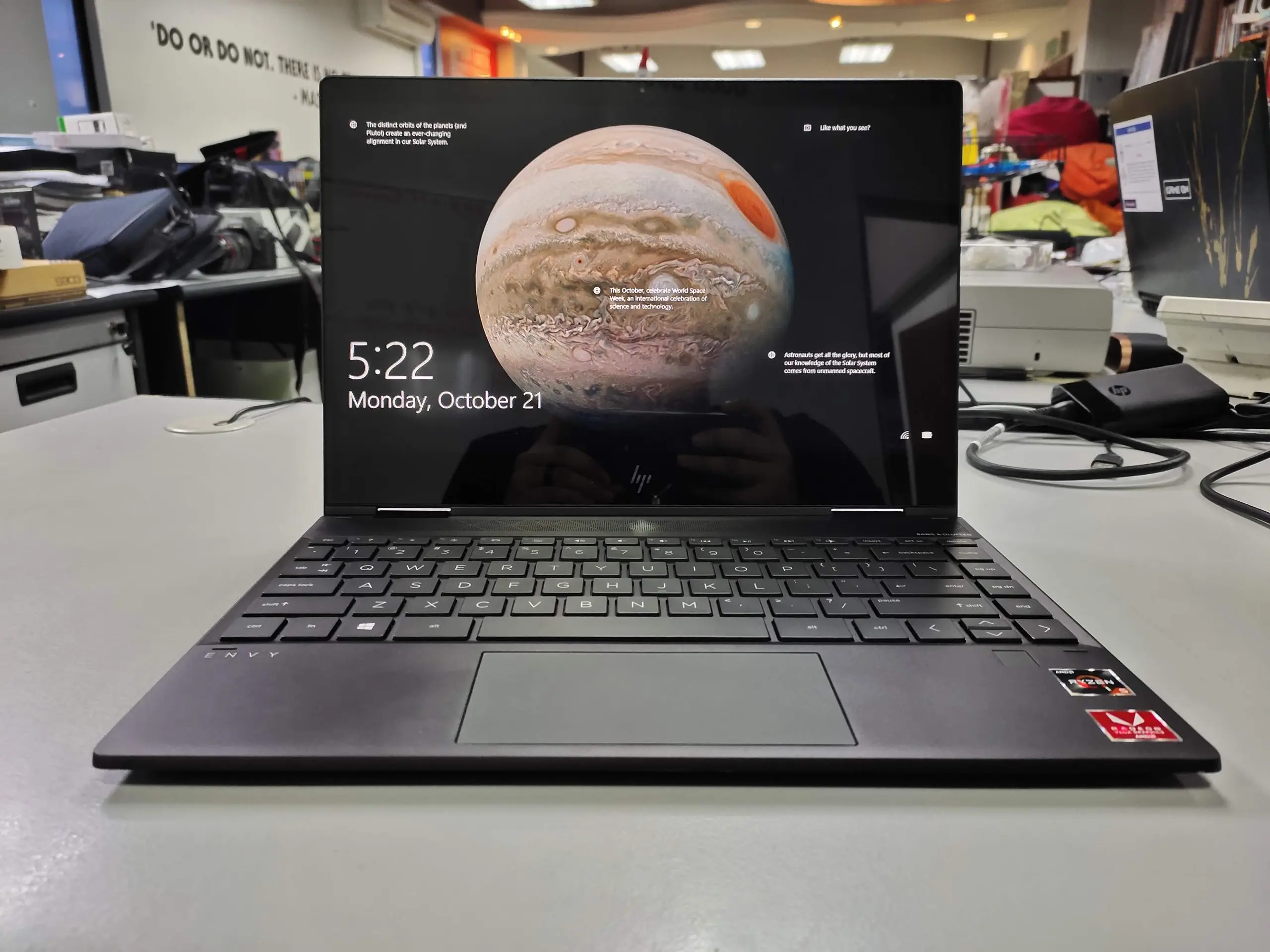 The Envy x360 comes with an AMD Quad-Core Ryzen 5 processor, along with 8192MB (8.1GB) of RAM, and 128GB SSD, which was disappointing. I would've preferred at least a 512GB SSD, but hey, who am I to judge right? Looks like you're gonna need an external hard disk/SSD, so hopefully you're not storing too much in it. Other than that, performance as pretty great, and I didn't find any issues with it. But I did have some issues with the x360.
The fan got unreasonably loud for some reason, and that's a big no no from me. Considering that it should be something compact that you can bring around, that's pretty bad on the x360. It kinda takes away from the whole idea of it, you know?
One thing I will give the Envy x360, is that typing on it feels amazing. I mean, I'm literally doing it right now, so that's pretty much all you need to know. You'll see that you're typing faster, more accurately, and the key travel is just right. Quite impressive, and definitely a plus to have a solid keyboard built in.
The other nuances and features of the laptop don't really impress me as much. It's a 2-in-1, so it can turn to a tablet mode. That's pretty cool, but with the lack of a pen, I didn't really find myself using it that much. The pen wasn't included, I'm assuming, so I didn't use it as much.
2-in-1 Capability & Security Features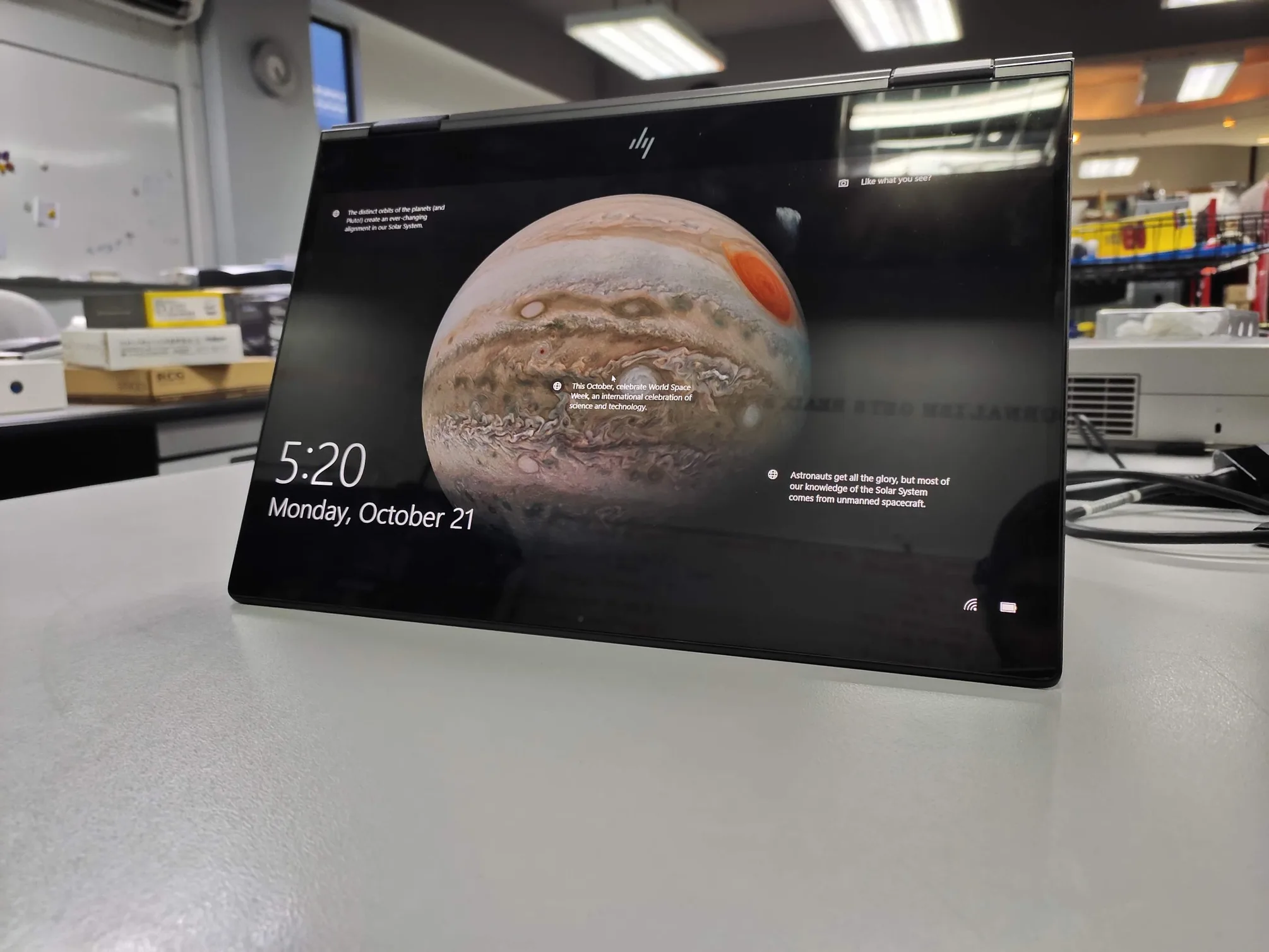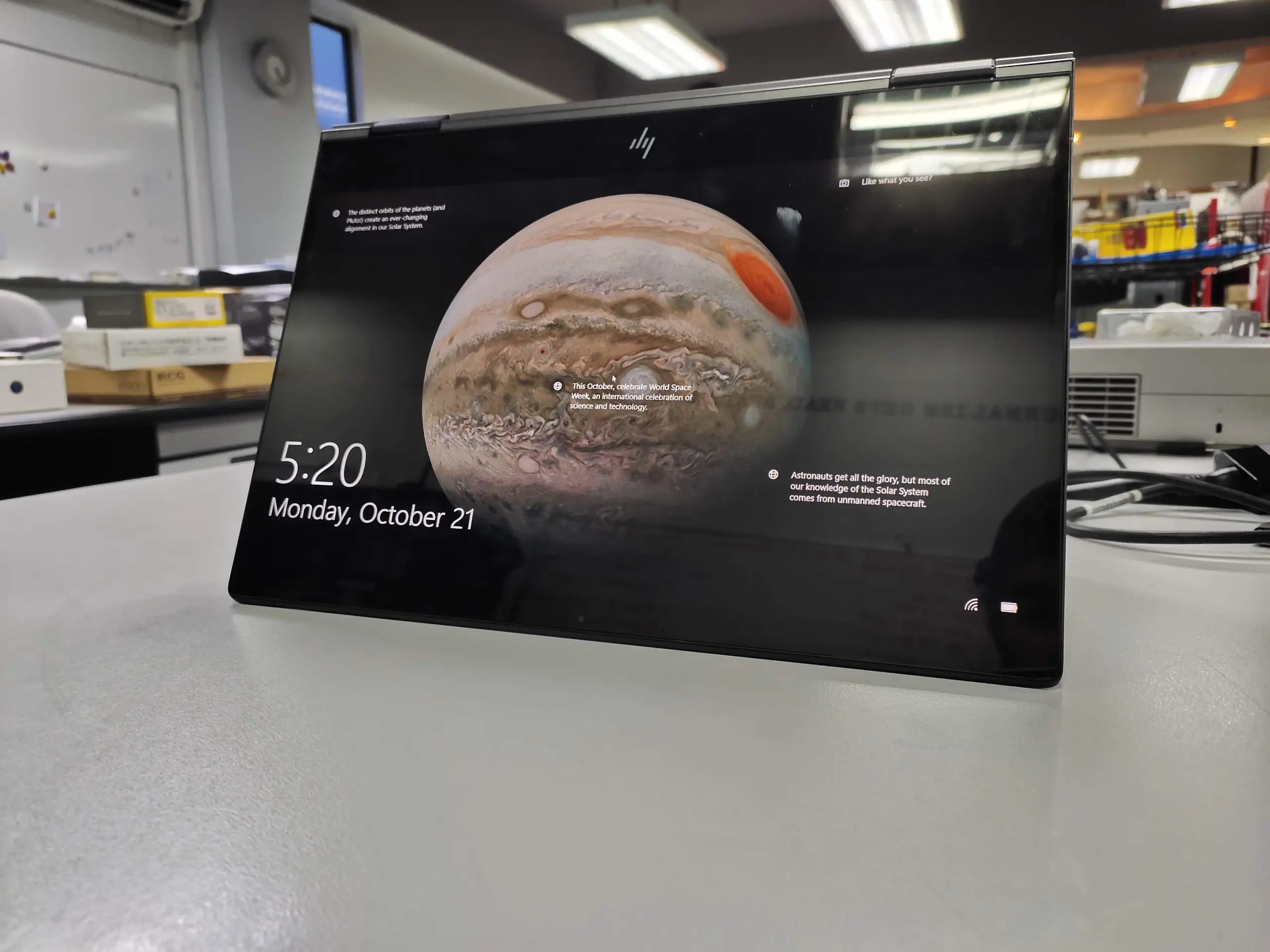 I found myself avoiding turning it into a tablet, but that's really more of a personal preference rather than a slight on the Envy. But I guess, you could do it if you wanted. There's no stylus pen included in the box, as I mentioned before, so I went with my finger. It worked well enough, but essentially, it was too heavy to use as a tablet alone. But hey, you can turn it into a tablet, and other forms if you wanted. Don't know what you'd need to use this for though –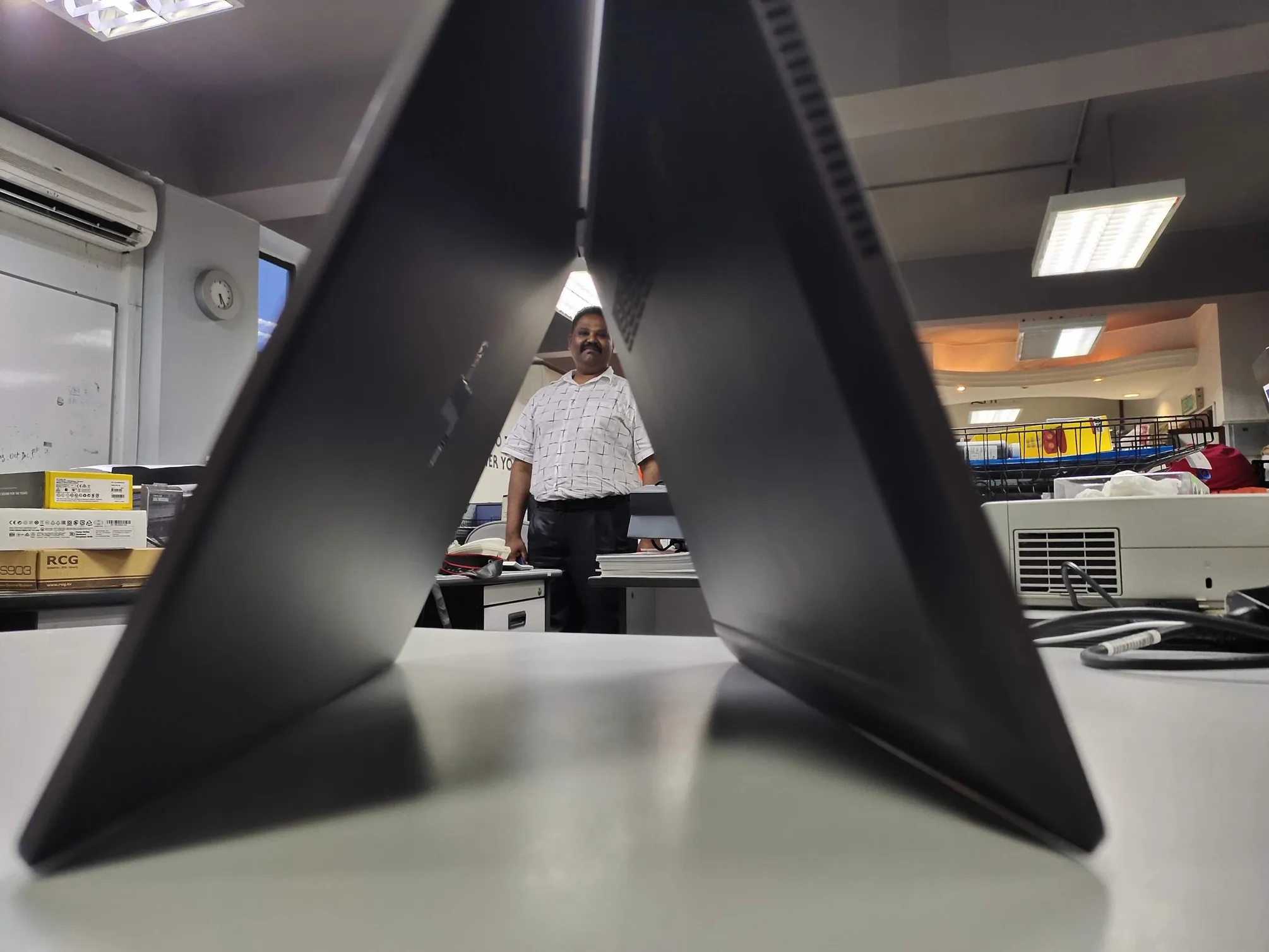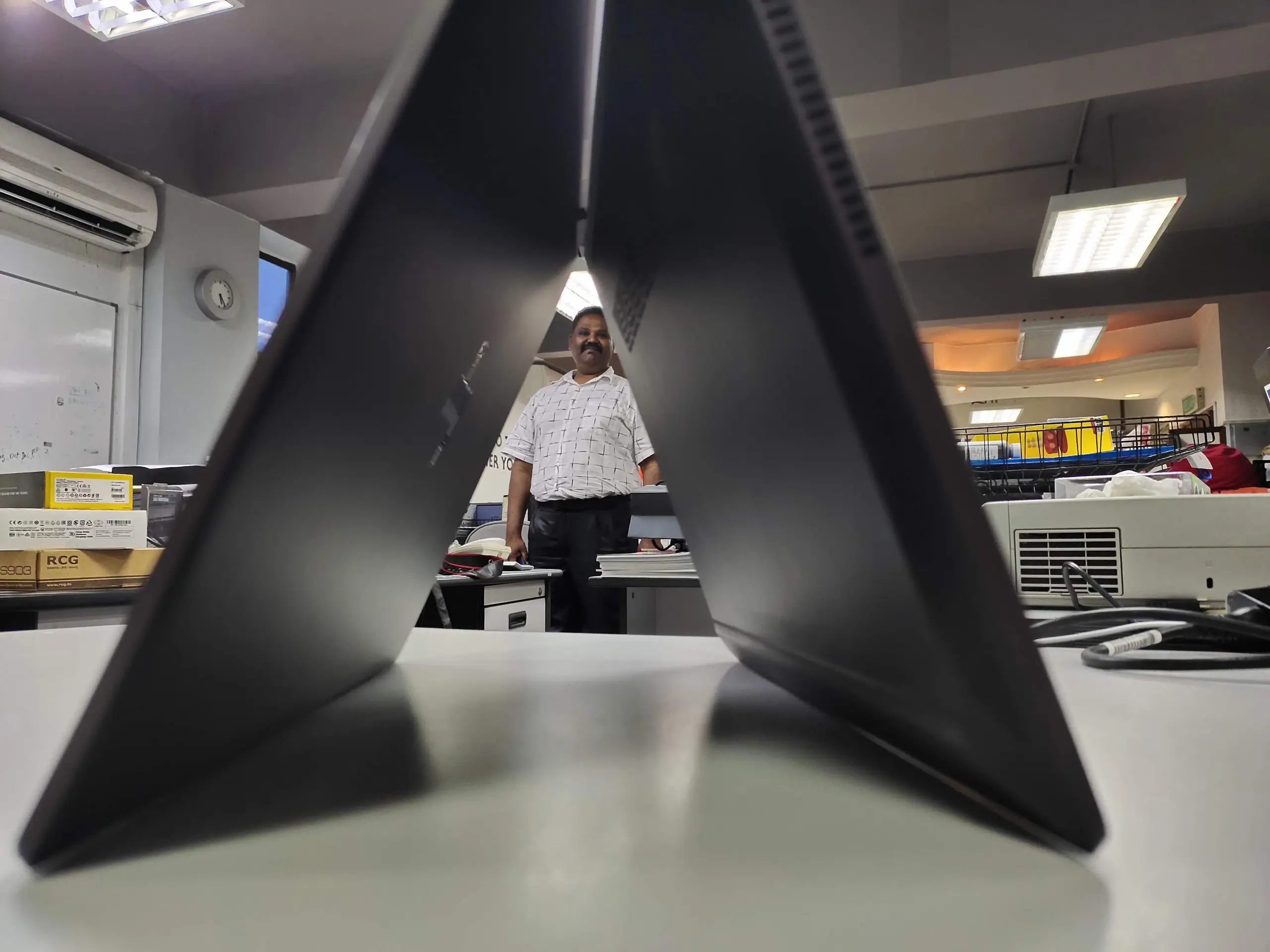 But besides that, there are other features that make the Envy x360 a bit more unique; it's focus on security features. Now this relates to some in-built features that add up and end up making your device that much more secure. And the features I'm talking about, are the in-built fingerprint sensor, along with a webcam kill switch. The fingerprint sensor, I understand, it makes it all the more convenient and accessible. I really enjoyed that part. The other, I didn't really use as much, but it's good to know that it's there. I just basically kept the kill-switch to kill mode (Off) so that the webcam is never on. Man, who uses Skype anymore these days?
Battery Life; Decent Battery, Not As Fast Charging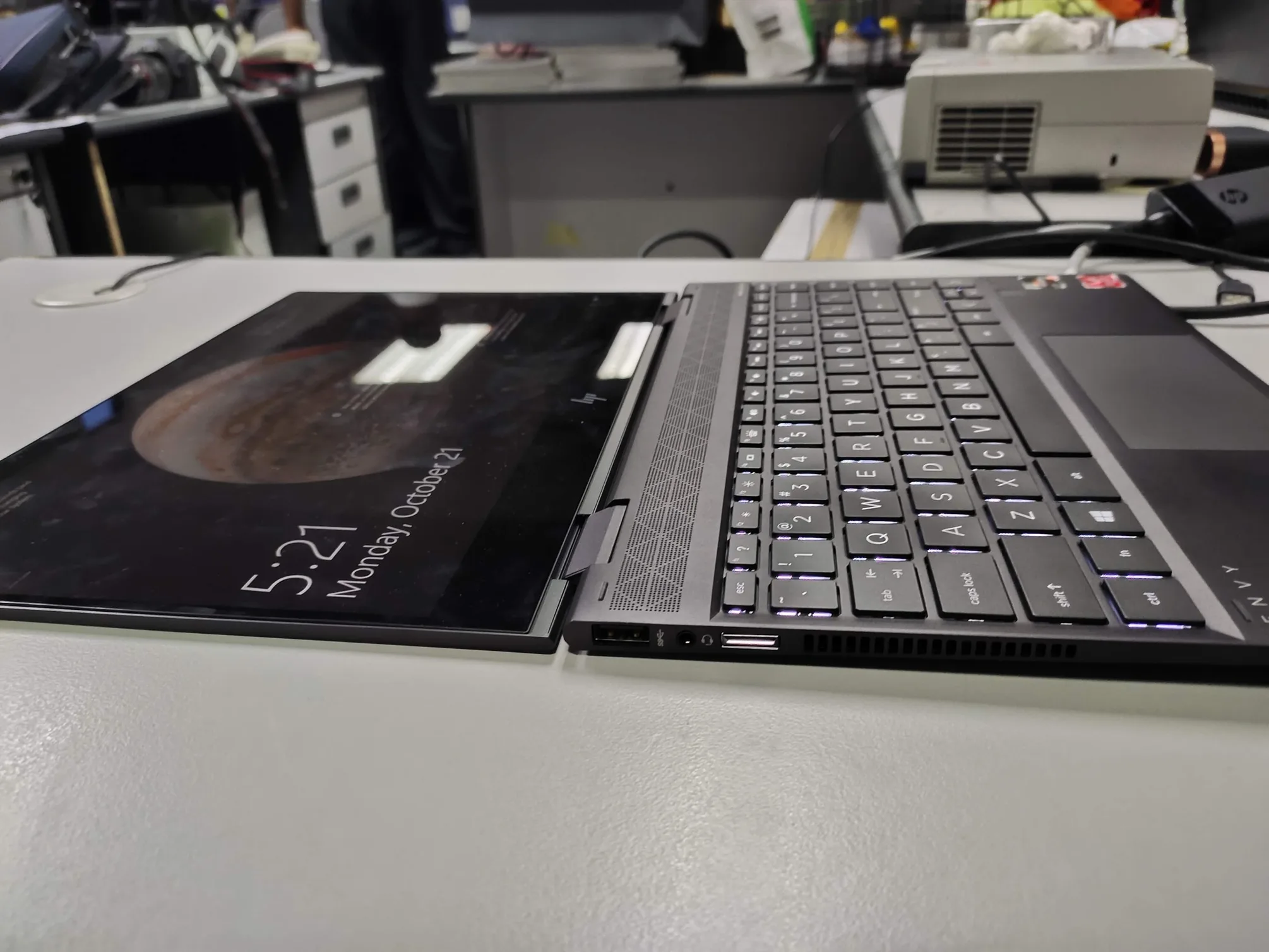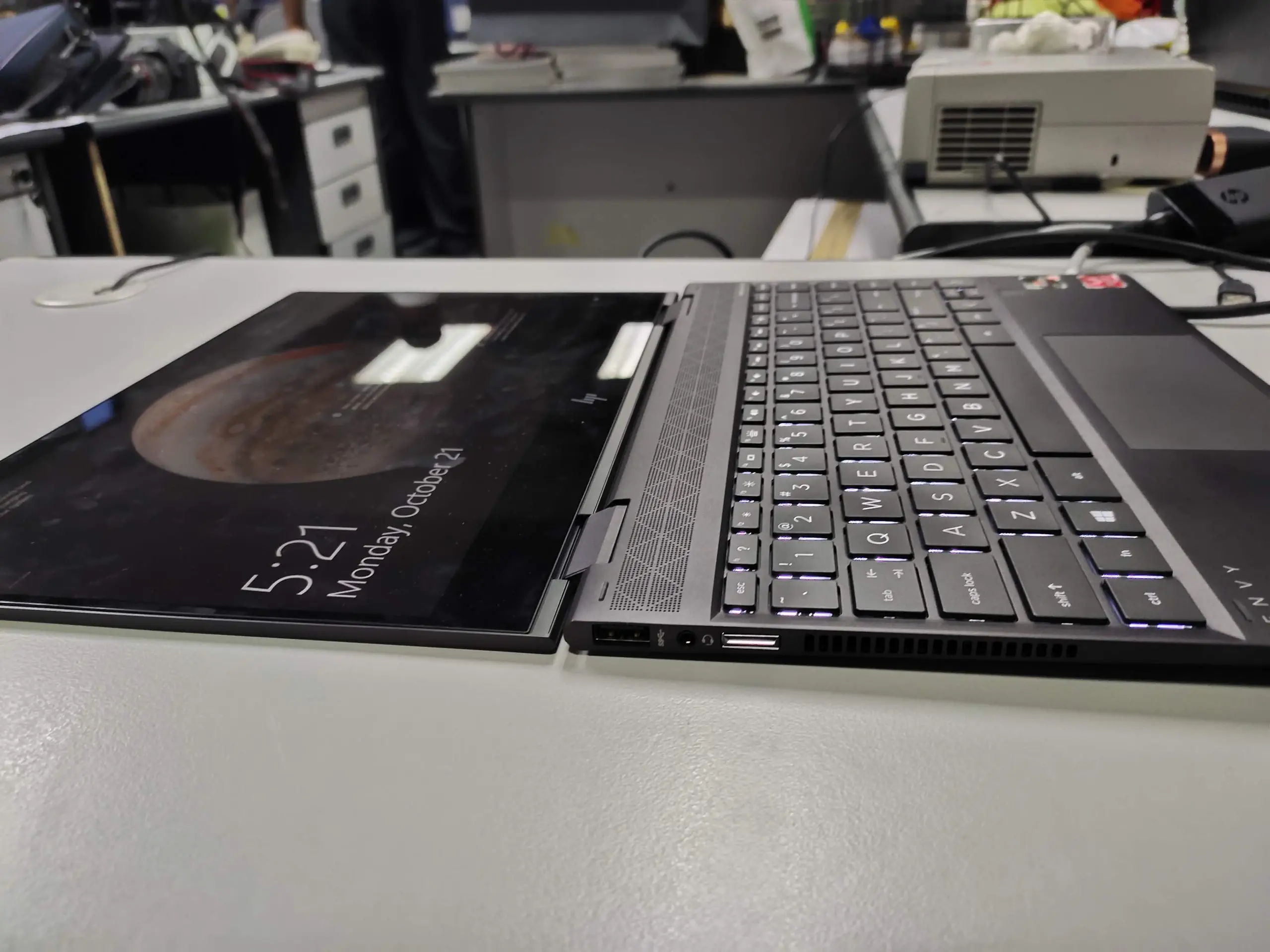 Honestly, the Envy x360 has pretty good battery life, but not the best. I found myself having to recharge the laptop more frequently than I liked. I usually got about 5-6 hours of heavy usage, playing music the whole time, but the rest was just typing, answering emails, and normal everyday tasks. Nothing heavy heavy like gaming, or design work, so I think for the size, it was pretty decent. HP claims to get 12:45 hours worth of battery on a single charge, but I'm not too sure about that.
They also have a feature called HP Fast Charge, which they claim gets you 50% of charge, in 45 minutes. The caveat is, that the laptop has to be shutdown. And honestly, in the time I had the laptop, I never really switched it off. It was convenient to just leave it on sleeping, put in my fingerprint, and get back to work. But charging honestly, wasn't anything to be amazed at. It was pretty normal.
Final Thoughts
HP's Envy x360 really is a standout in the 2-in-1 laptop market, because it mixes in a lot, into an arguably tiny form factor. The extra security features, great display and touchscreen, Bang & Olufsen speakers, and great aesthetics merged to create a great companion. Be it for the business man, or someone who cares about aesthetics, this is the one to get if you've been looking for a 2-in-1 laptop. And considering that it starts off at RM 3649, that's really not that bad of a price for what you get.