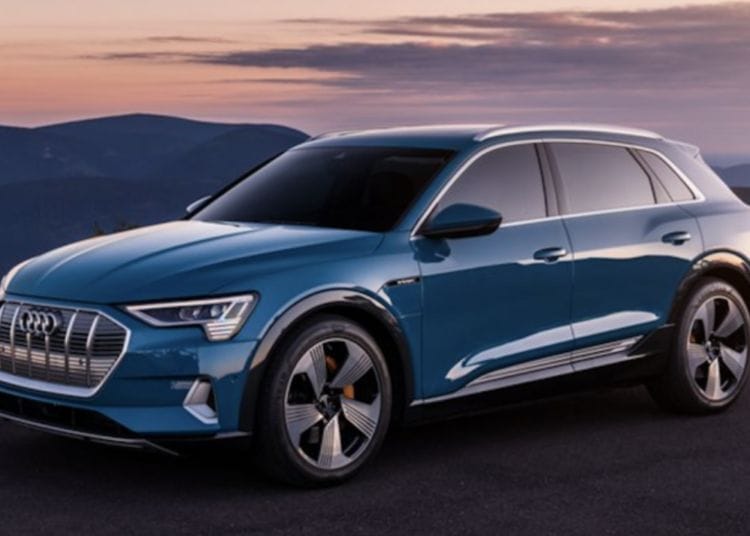 Tesla has competition that's about to give the San Francisco automaker a run for the money, you see the competitor is not a startup or a weed smoking dreamer but a serious manufacturer who has the pedigree to deliver on promises. Audi is stepping into the ring with the E Tron SUV, a full electric car that will rely entirely on electric powertrain.
The automaker's first all-electric vehicle comes with a stunning cockpit that's the byproduct of a deep partnership between Audi and NVIDIA, beginning more than a decade ago with infotainment, extending to piloted driving, and now the next generation of luxury vehicles.
"With the e-tron, we are merging the new world of electromobility with more than 100 years of manufacturing premium cars," said Audi CEO Abraham Schot at the vehicle launch Monday night.
Audi first teased the e-tron electrified product line as a concept in 2009, building on its dedication to sustainability with a variety of electric vehicle model ideas through the years. As the company's first all-electric production car, the e-tron marks the beginning of Audi's next phase.
Equipped with a 95 kWh battery, the electric SUV has a range of nearly 250 miles on a single charge, based on European lab tests. It can also access Electrify America high-speed charging stations, reaching 80 percent charge in just a half hour.
For navigation, entertainment and cabin controls, the e-tron leverages the newest Audi MMI infotainment system, powered by NVIDIA for comfort. The broad screen offers crystal-clear graphics that ensures the driver has all vital information at a glance.
The SUV seats five adults comfortably,remember there is no engine and that space is now utilised generously through out the car. Other features include virtual side-view mirror displays and an integrated toll module, freeing drivers from hanging electronic toll tags. Dashboard design is similar to Audi's floating virtual cockpit design featured in its A8 and A7 sedans.
Nvidia has come a long way from being just a graphic chipset in a PC to now used in supercomputers and electric automobiles.