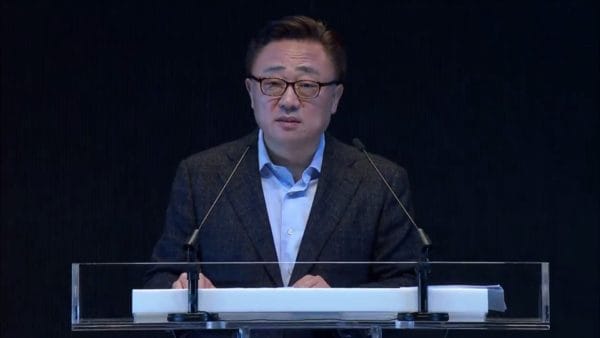 During this mornings press conference, DJ Koh President Mobile Communication Business Samsung took the stage to share the findings on the problem the company faced on the Galaxy Note 7 exploding battery fiasco. Over 7,000,000 Note 7 sold were recalled due to the worldwide reports on battery problems and causing injury to customers. Following the recall, Federal Aviation's banned the product from being carried on board planes.
However, Samsung has come forth with full admission and co-operation with authorities, following the Note7 incidents, the manufacturer has announced the cause as being due to two different cause, one being an electro deflection an incorrect position of the negative electro tip on the upper right hand corner of the device. While the second occurrence was due to an abnormal weld spot caused an internal short-circuit. In view of both these incidents, an internal overhaul of safety tests was embarked with now a strict quality assurance protocols has been implemented across the entire development process.

Among them are: an enhanced 8–Point Battery Safety Check for safety from the component level to the assembly and shipment of devices. Included in the check are enhanced tests (Durability Test, Visual Inspection, X-Ray Test, Disassembling Test and OCT Test), as well as newly applied measures (Charge and Discharge Test, TVOC Test and Accelerated Usage Test). Enhanced multi-layer safety measures protocol that will implement strict safety standards on every element of the company's devices including the overall design and materials used, device hardware strength and capabilities, and improved software algorithms for safer battery charging temperature, current and duration. A new battery advisory group formed of external advisers made up of academic and research experts to ensure the company maintains a clear and objective perspective on battery safety and innovation.
Finding is shared to other manufacturers as well in order to serve as an opportunity to improve the safety of lithium-ion batteries for the entire industry, and share the lessons learned to contribute toward improved safety standards.