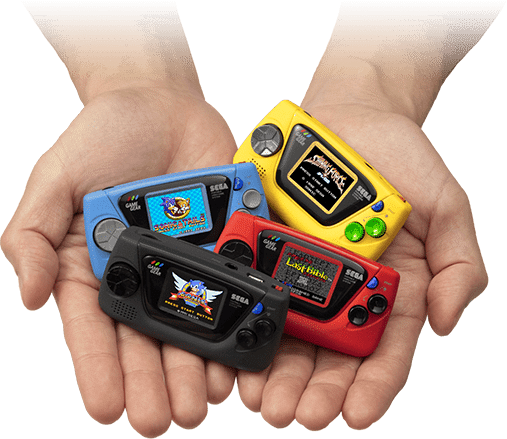 Sega, one of the most recognisable game companies around the world is celebrating their 60th anniversary with a throwback I'm not sure many would enjoy. They released a bunch of new commemorative merchandise, and one stood out among the rest: the Game Gear Micro. And when they say micro, they mean micro. I mean look at this thing, it is literally so small, how is anyone supposed to play this thing?
The Game Gear Micro comes with a 1.15-inch colour display, a mono speaker and a 3.5mm headphone hack. You can use two AAA batteries, or use a micro USB port to power the mini console. These mini retro consoles also comes in four different colours, Black, Yellow, Red and Blue. However, these four different colours, come equipped with different games.
The Black version comes with three games, Sonic The Hedgehog, OutRun, Puyo Puyo 2 and Royal Stone.
The Blue version comes with Sonic Chaos, Gunstar Heroes, Sylvan Tale and Baku Baku Animal.
The Yellow version comes with Shining Force Gaiden: Ensei – Jashin no Kuni, Shining Force: The Sword of Hajya, Shining Force Gaiden: Final Conflict and Nazopuyo Aruru no Ru.
The Red version Revelations: The Demon Slayer, Megami Tensei Gaiden: Last Bible Special, The GG Shinobi and Columns.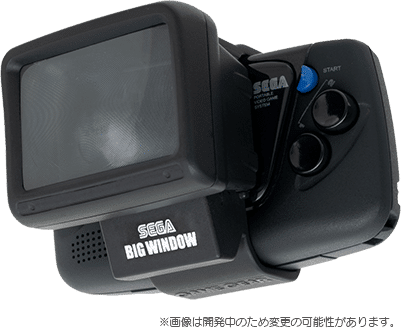 The Game Gear Micro comes in at JPY 4980 (~RM195) for each of the variants, however customers can also purchases all four variants in a bundle which lands you an attachment called the Big Window… Which, ironically, magnifies the ridiculously small display on the handheld. I mean, come on, even Sega knows that NOBODY is going to be able to see what the hell's going on on this thing.
The Game Gear Micro is set to release in October, but it will be available only in Japan. So you're probably going to want to wait a bit for people to eventually get their hands on the retro console and resell it here. Let us know in the comments what you guys think, would you get yourself a couple of Game Gear Micro's? Are your hands small enough to play it?