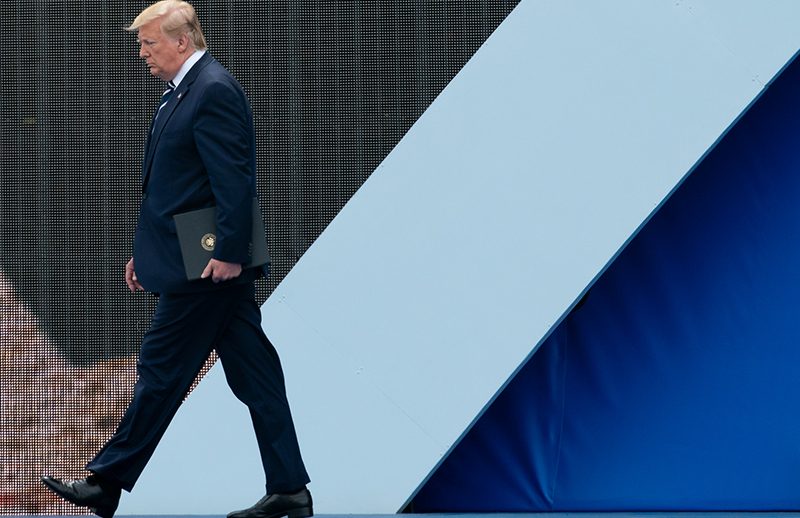 As the US battles the coronavirus pandemic, one thing that US president Donald Trump can't seem to shut up about is how America leads the world in the number of tests being done. To be fair to him, he's not wronG, it's just that the US is far from the number 1 country when it comes to dealing with the pandemic.
That being said, Trump was faced with the reality of that when a Chinese-American journalist asked him about it.
Deplorable as ever. https://t.co/rpof3PkZsa

— George Takei (@GeorgeTakei) May 11, 2020
Weijia Jiang, a reporter for CBS News, asked Trump why he repeatedly lauded the US government's efforts to expand Covid-19 testing in spite of the fact that the number of cases in the country has continued to increase. The question posed was "Why is this a global competition when, every day, Americans are still losing their lives?"
Trump's reply?
"They're losing their lives everywhere in the world, And maybe that's a question you should ask China. Don't ask me, ask China that question, OK?"
Being Chinese American and all, Jiang then asked "Sir, why are you saying that to me specifically?", to which Trump responded "I'm saying it to anybody who would ask a nasty question like that," before trying to move on to a next question as Jiang pressed for an answer.
The best part is the reporter Trump pointed at next paused for a bit in an attempt to let Jiang finish her question, but Trump was having none of it and literally said "Nah, that's OK" as the reporter tried to approach the mic.
With that, Trump called an end to the news conference and walked off stage. Talk about the definition of class, eh?