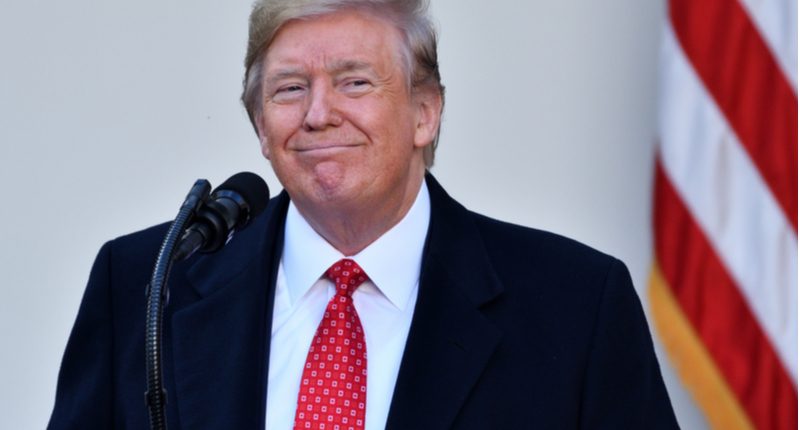 "I may take it, I'll have to ask my doctors about that, but I may take it."
As the United States battles the coronavirus outbreak, President Donald Trump has been having daily press conferences to update the country on the matter. Trump, who has twice been tested for the virus with both results coming back negative, took to the podium to once again endorse the same "cure" for the coronavirus that he did a couple of weeks ago.
There's nothing wrong with endorsing a cure that's been tried and tested to work, but that's just the problem. The anti-malaria drug hydroxychloroquine, is actually still being tested for its effectiveness to treat the coronavirus.
Trump's tendency to put a positive spin on things even as data is still being gathered has already proved fatal in recent weeks, and yet, here he is endorsing the drug once again. This time, he even went as far as to say that he might take the medicine himself.
Trump's desire to quell nationwide panic is understandable, and hydroxychloroquine could very well be the "cure" that we're all looking for, but for him to endorse a drug with not enough data is just plain reckless. To make matters worse, Trump also reiterated his concern that the social distancing "cure" for the outbreak was worse than the problem.
The president took time off to give a shout out to Republican governors who have not issued "stay at home" orders for their states, saying that they're doing "very well and they're doing a magnificent job of running their states,"
At this point, you're forgiven for wondering how on earth this guy came into office. Top doctors around the world have emphasized on the effectiveness of social distancing in the fight against the Covid-19 virus but all Trump seems to care about is the economic impact it will have on the country.
"We're not going to destroy our country," he said. "We cannot let this continue, so at a certain point some hard decisions are going to have to be made."
With federal social distancing guidelines in place through to the end of April, you can't help but to worry that Trump will not be extending the guidelines. There have been reports of countries experiencing a resurgence of positive cases upon loosening social distancing measures, so surely Trumps emphasis on the economy can be sacrificed for the well being of his people, right?