For over the week, the topic of vaccination has been around. There has been much speculation and opinions about the program, negative and positive. Yesterday, our Prime Minister, Muhyiddin Yassin and the Director General of Ministry of Health, Dr. Noor Hisham took the jabs and the event was live on several media channels.
The Minister of Science, Technology and Innovation, Khairy Jamaluddin has disclosed a number of 505,565 people have signed up for Covid-19 vaccines through the national contact tracing app. The number was reached at 4:30 p.m. yesterday.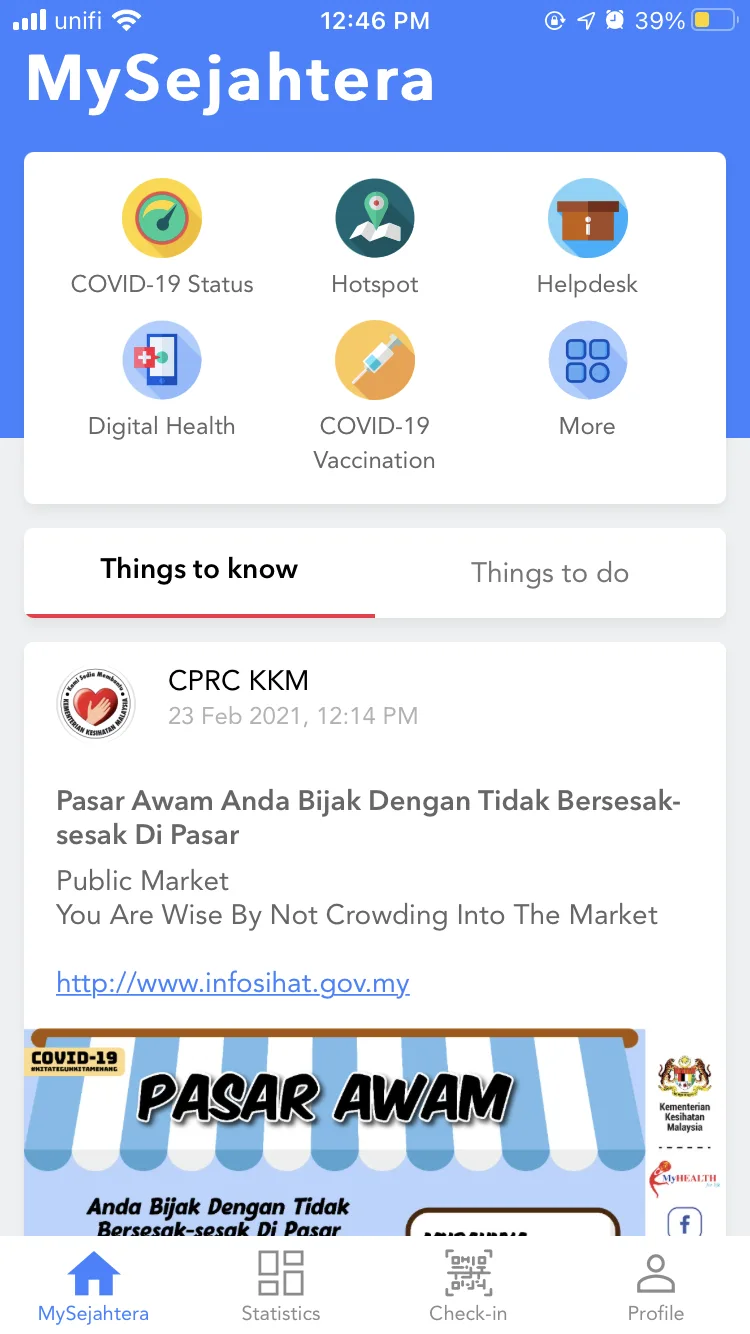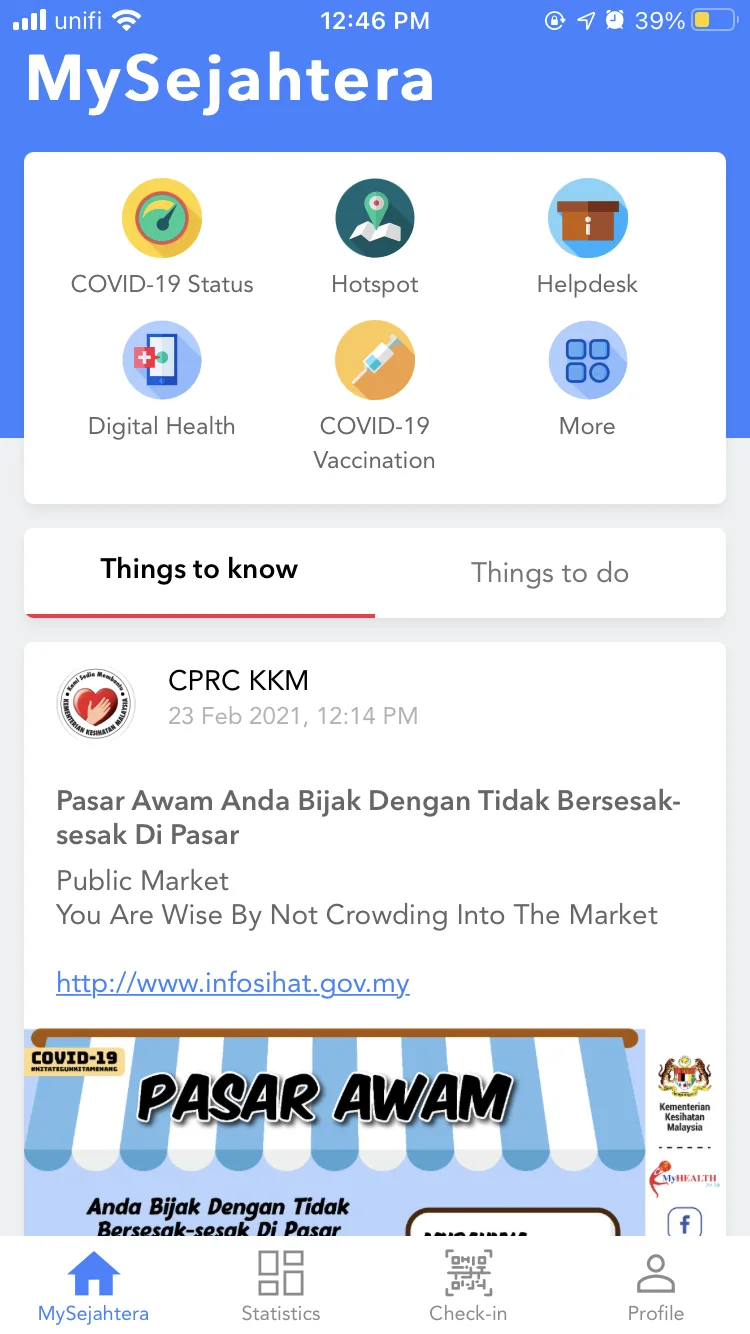 The sign-up through MySejahtera began yesterday as the app received a new update; version 1.0.28. The update adds a new section called Covid-19 Vaccination which has a subsection labelled as "Vaccine for [user's full name]" that users need to complete in order to obtain their vaccines.
Other than the app, registration can be made via the official web site of the National Covid-19 Immunisation Programme (NCIP) and an upcoming hotline commencing from March 5. Manual registration will be opened at public clinics and hospitals very soon while the government will as well mobilise the outreach teams for those rural areas.
The vaccination date and location will be provided 2 weeks before one is scheduled to receive the vaccine. Reminders will be given through the app itself as well as phone calls and SMS, according to Minister Khairy in a press conference earlier today after the official kick-off for NCIP.
Khairy has also encouraged the public to register as soon as possible because NCIP's data will be skewed towards their date of registration which means those in the red zone will be prioritised.
As an encouragement, burger chain MyBurgerLab has revealed a campaign where you can enjoy 15% off if you sign up to be vaccinated. This promotion will be running for a limited time and all you'll need is to sign up on MySejahtera. 
Simply show your vaccination status page from February 25 to 28 and it's applicable for dine-in and takeaway. Such promotion is also available at MyPizzaLab and Inside Scoop.
It is a very good thing that lots of convenience can be benefited from an app or even more, from a sign-up process. So, what are you waiting for, sign up for the vaccination program now and get yourself a discount at selected food chain outlets!