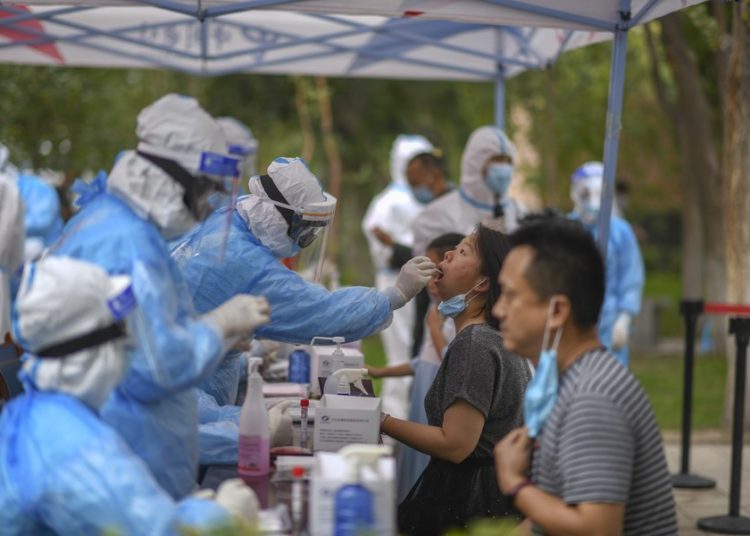 No country can officially declare that it has won the war on coronovirus, until a vaccine is discovered the virus will still be in the community and can emerge anytime, anywhere. China which first encountered the invisible enemy in November 2019, managed to eradicate the spread after invoking stiff measures on its people in late March. But that did not mean the virus has been removed from the community as the Chinese authorities find out.
After a major scare in Beijing two weeks back when a Covid-19 outbreak brought the city to a lockdown, another similar incident is flaring up in the northern part of the country. Chinese health authorities have recorded 46 new confirmed cases of which 35 were of domestically transmitted. There are supposedly from the Xinjiang Uygur Autonomous Region and Liaoning Province, adding to the tally eleven new imported cases were reported from Inner Mongolia Autonomous Region, three in Guangdong Province, and one in Tianjin, Fujian and Shandong each.
Clearly China is not out of the woods, cases are sprouting up everywhere albeit it low volume but the tendency for them to spread if not addressed is always there. Nations around the world look at China as the case study over the pandemic. Measures undertaken by Malaysia was formulated by WHO who themselves got the concept from watching China wresting the virus. How its manages from here will be interesting to note, as the country imposed one of the most strictest rules on its citizens in order to curb the spread. Having addressed the outbreak, the government turned to technology in keeping track of the situation and heightening surveillance on possible infections.
Despite the vigilance, containment is not 100% possible, China knows this and the rest of the world including Malaysia should watch and learn.!