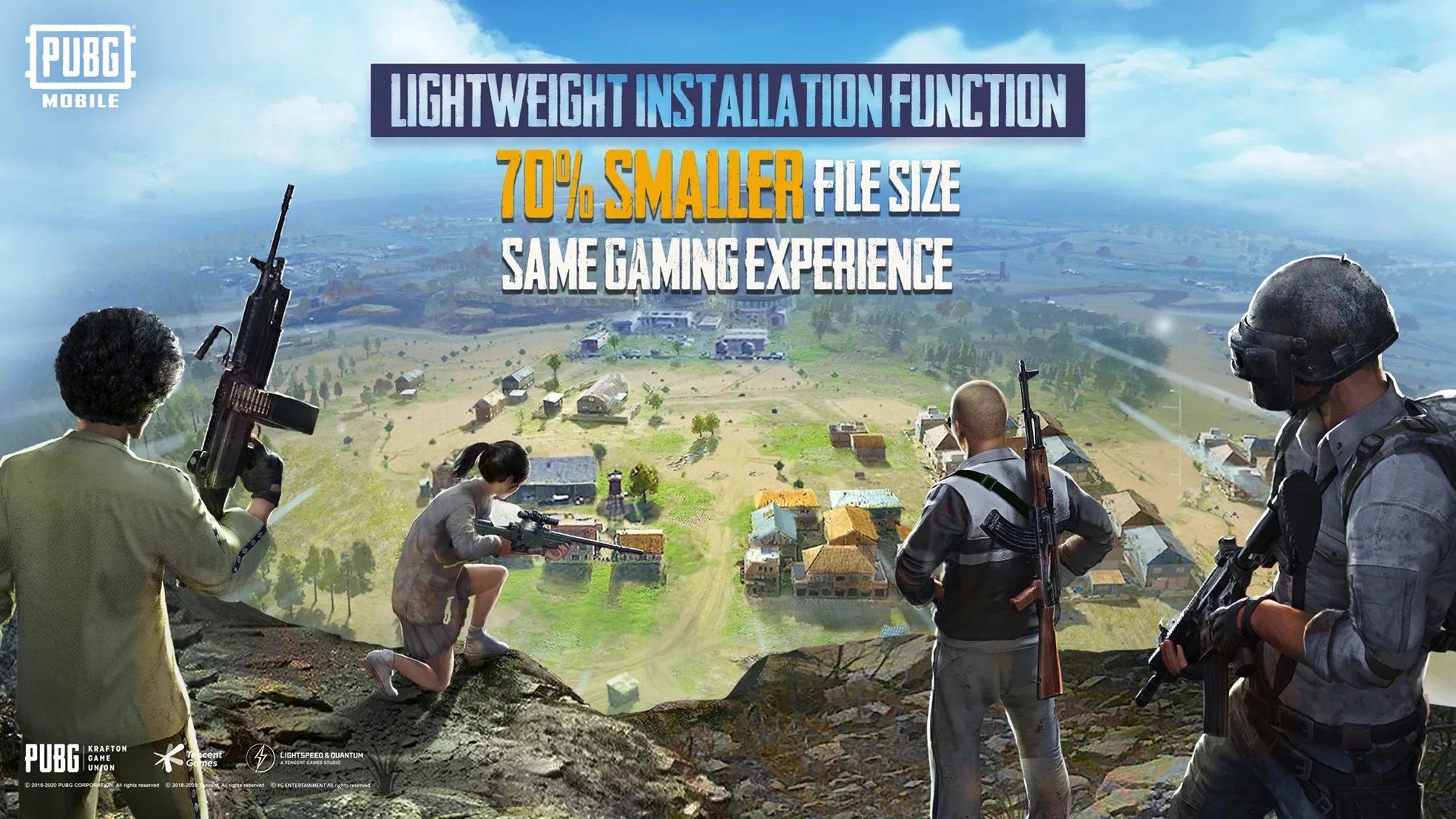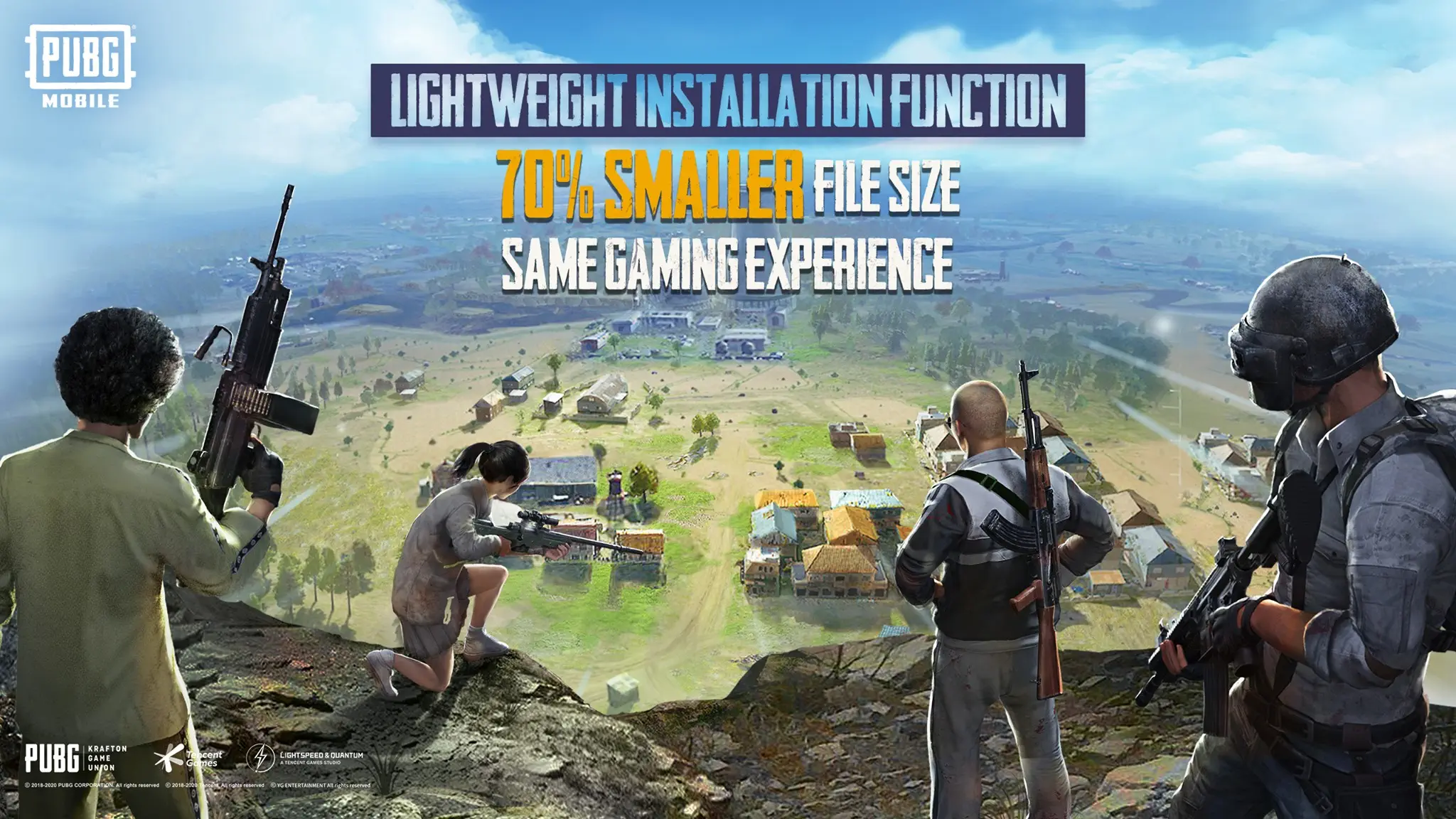 If you are a PUBG player, you are now able to enjoy the updates of PUBG Mobile version 1.1. This time, the updates bring you new features to grant you another gaming experience by various ranges.
This is to provide a healthier competitive atmosphere while still maintaining its authenticity. Here are some of the new features that are brought in with the PUBG Mobile Update version 1.1:
Lightweight installation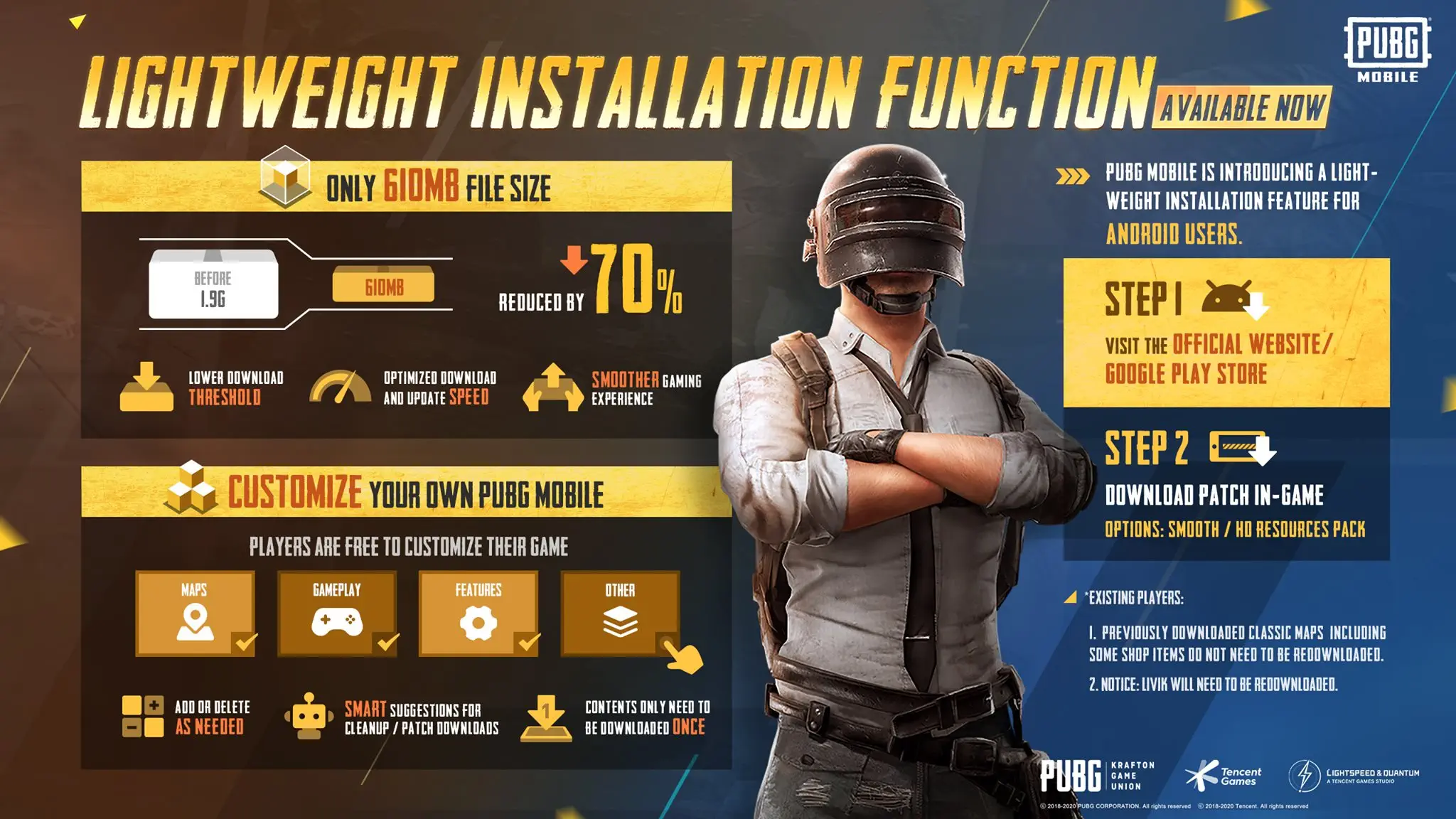 Firstly, it is now available for smaller file size on Android phones. Users now can choose whether they want to download the vast 1.8GB or the low specs 610MB. Even though it is dramatically smaller, the high quality of games retain the same and can be played smoothly. Say that they wrongly downloaded a file, they can erase it at any moment also with 10% lag reduction.
Server Restriction
In order to provide a smoother, more stable playing experience, and understand many requests from the PUBG Mobile community who want servers to be separated, in this 16th season, PUBG Mobile decided to limit the ability to switch servers at will.
Now, players need to wait for 60 days to change their servers to maintain a stable environment between regional servers and crucial changes to the PUBG Mobile Environment. Also, it is to make it easier to find new friends in the same language and region.
Metro Royale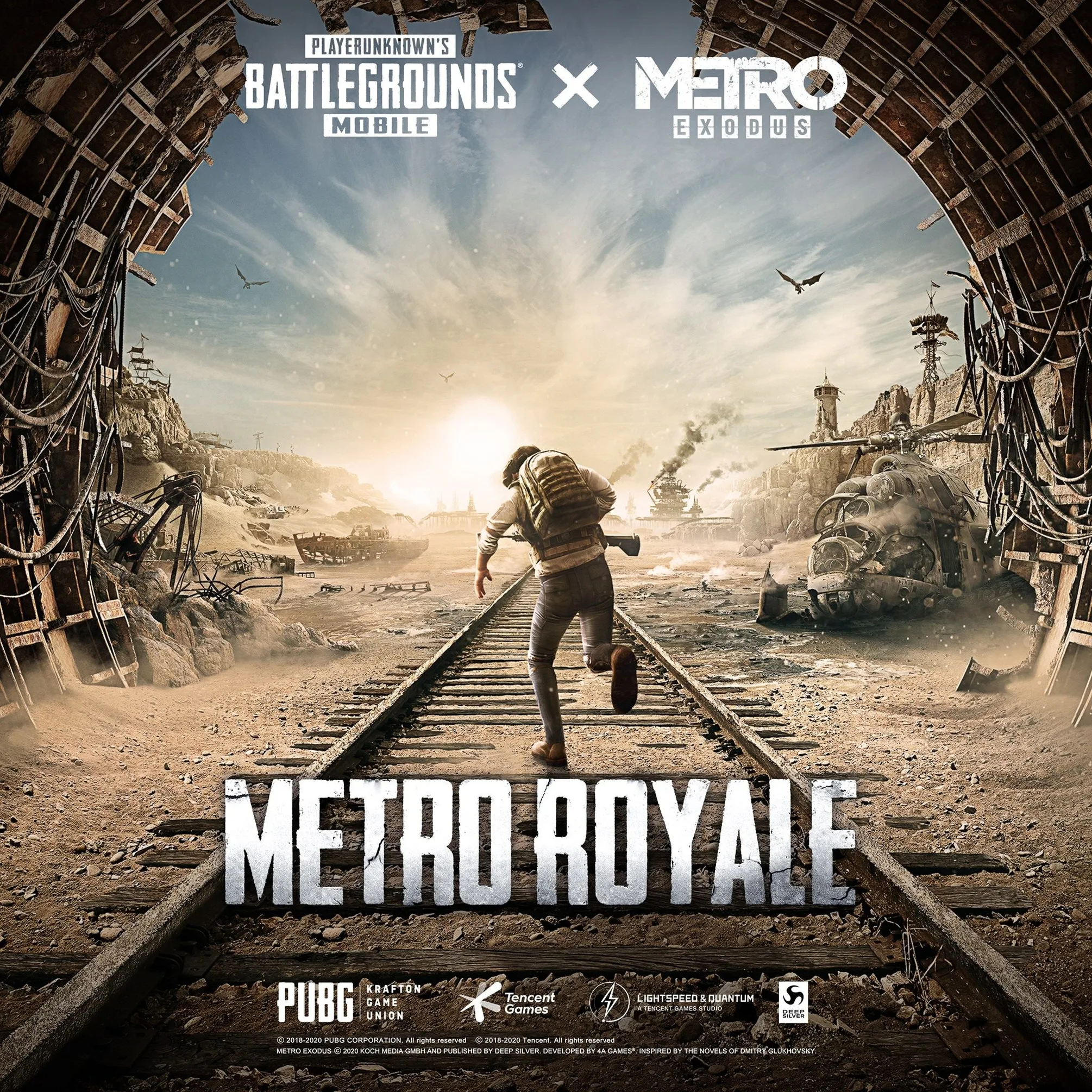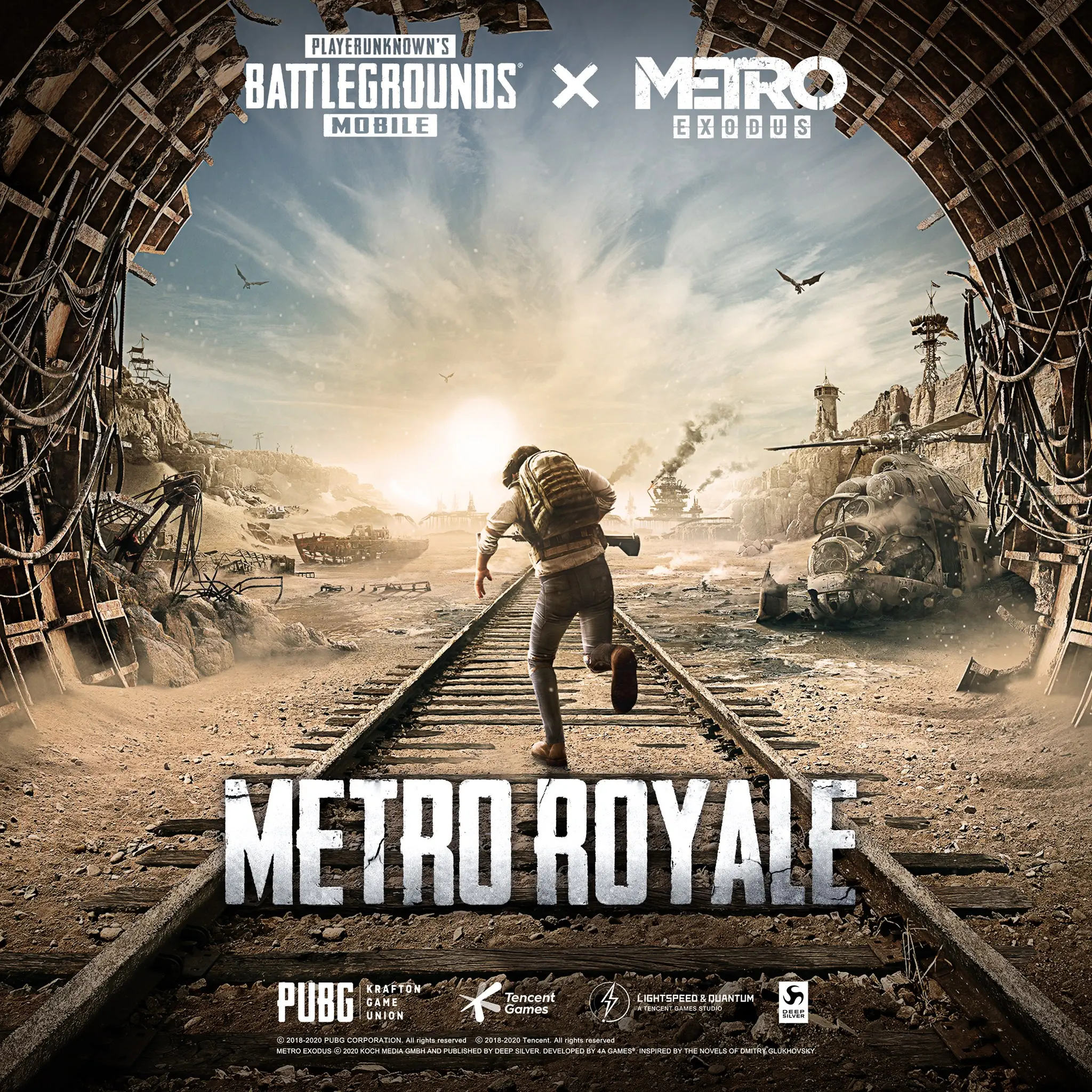 To make it more exciting, there is a new mode introduced which is PUBG Mobile Metro Royale. Players will experience an intense underground crusade against bandits to ferocious mutants camouflaging in the shadows of darkness.
PUBG MOBILE has strengthened a variety of tactical equipment in this mode, varying from thermal sights that can track body heat, Night Vision Scope & Goggles to target enemies in the dark and a various range of armor attachments that can further customise the potentials of armours. Other new armouries are also granted including silent air rifle – Tikhar Rifle.
Weapon Adjustment
Last but not least, weapon adjustment. This time, expect a more exciting and more realistic explosive effect of grenades and bombs specifically for Frag Grenades, Stun Grenades, Smoke Grenades and Molotov Cocktails.
As for frag grenades, there is 20% reduction in damage but the explosion effect is increased while for the stun grenades, the effect will only occurs after 0.7 seconds from touching the ground, there is an increase in the throwing distance, which was only able to reach 5 meters, but has now been changed to a further distance 6.5 meters.
For smoke grenades on the other hand, the changes that form I'm the persuasiveness of time where it takes effect 1 second after hit the ground. For Molotov cocktail, the throw distance is increased by 20% and the damage area is increased by 10%.
According to Jenny, PUBG Mobile Marketing Manager, their goal is to bestow the best gaming experience to players and their devotion is to deliver high quality and smooth gameplay but with same gaming experience.
What are you waiting for? Update your PUBG MOBILE to the latest version and experience the new gaming atmosphere.