Meet Razer's 3rd revision of its ultrathin gaming notebook.
Many have been eagerly awaiting Razer's 2015 version of its oh-so-popular gaming notebook. Well, wait no longer as Razer has finally released the details of the 2015 edition of Razer's Blade notebook, and it is a doozy.
For this year's edition, Razer has went ahead and shoved in a NVIDIA GeForce GTX 970M into its thin chassis. This coupled with the brand new 14-inch state-of-the-art IGZO (Indium Gallium Zinc Oxide) display panel technology providing unmatched color and image quality. For the processor, the Razer Blade 2015 now comes with the Intel Core i7-4720HQ processor, which gives the 14-inch Razer Blade 2.6GHz of quad-core processing power and Turbo Boost speeds, allowing it to automatically increases the speed of active cores up to 3.6GHz. The Hyper-Threading technology provides eight virtual cores for improved gaming performance.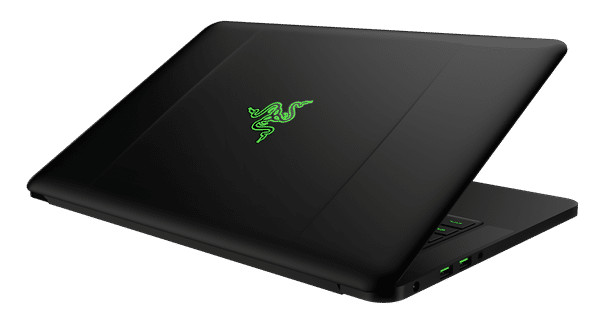 This ultra-portable laptop also features 16GB of fast 1600MHz DDR3L memory and includes solid-state storage with options for up to 512GB. With speeds of up to four times faster than traditional notebook hard drives, the system boots quicker and launches games faster. Heat dissipation issues have also been addressed as the engineers at Razer designed the Blade to direct heat away from the main touch surfaces, sending it to areas that can dissipate heat quickly and are not commonly touched. This allows the Blade to pack in the highest performance possible in a notebook that is thinner than a dime.
"When we debuted the Razer Blade in 2013, we set the benchmark for gaming laptops – and other companies worldwide have followed in our footsteps," says Min-Liang Tan, Razer co-founder and CEO. "We continue to listen as gamer needs evolve and the new Razer Blade again sets the industry standard by which gaming laptops are measured."