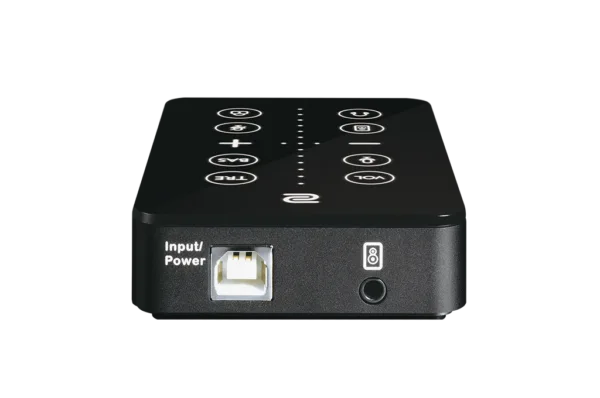 After gathering feedback during several months of product experience by competitive and professional gamers that attended its booth in DreamHack and ESL events, BenQ is finally releasing the ZOWIE VITAL audio system.
ZOWIE VITAL Audio System's intuitive touch panel allows gamers to adjust the volume, bass, treble and vocal any time, without the need to go back to Windows or Control Panel, and without any need for drivers which ensures that players can get the same sound quality easily.
Convenience is important but it should be accompanied by sound fidelity. ZOWIE VITAL Audio System upgrades the system output to make sure there is enough information from the sound on every computer and allows gamers to choose a wider impendence range of headsets without sacrificing performance.
Moreover, ZOWIE VITAL Audio System has an independent Analog-to-Digital for the microphone to ensure that teammates listen to the voice more clearly.
ZOWIE VITAL allows headset and speakers to remain connected at the same time so headset/speaker mode can be selected by one button click on the touch panel to provide the highest level of convenience.