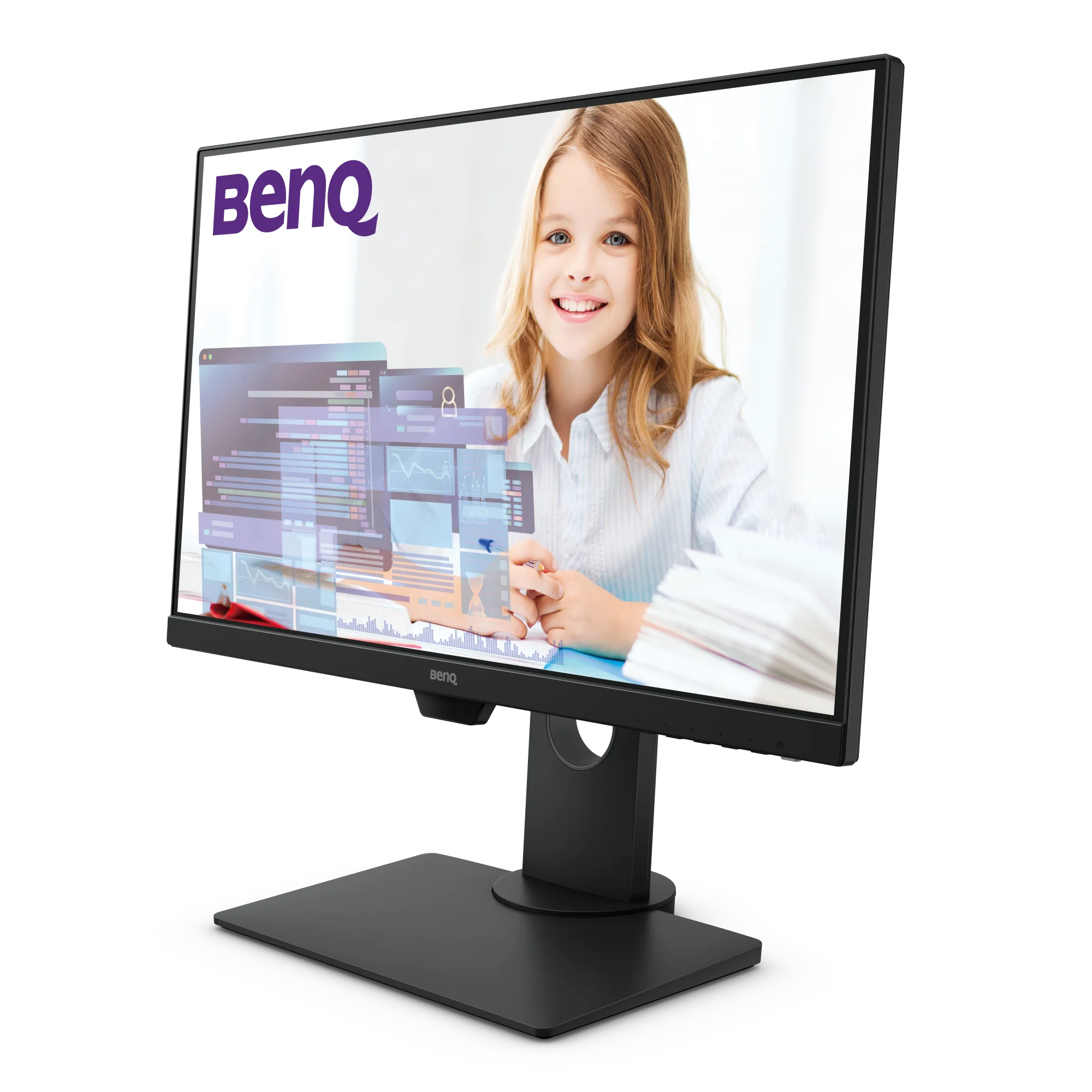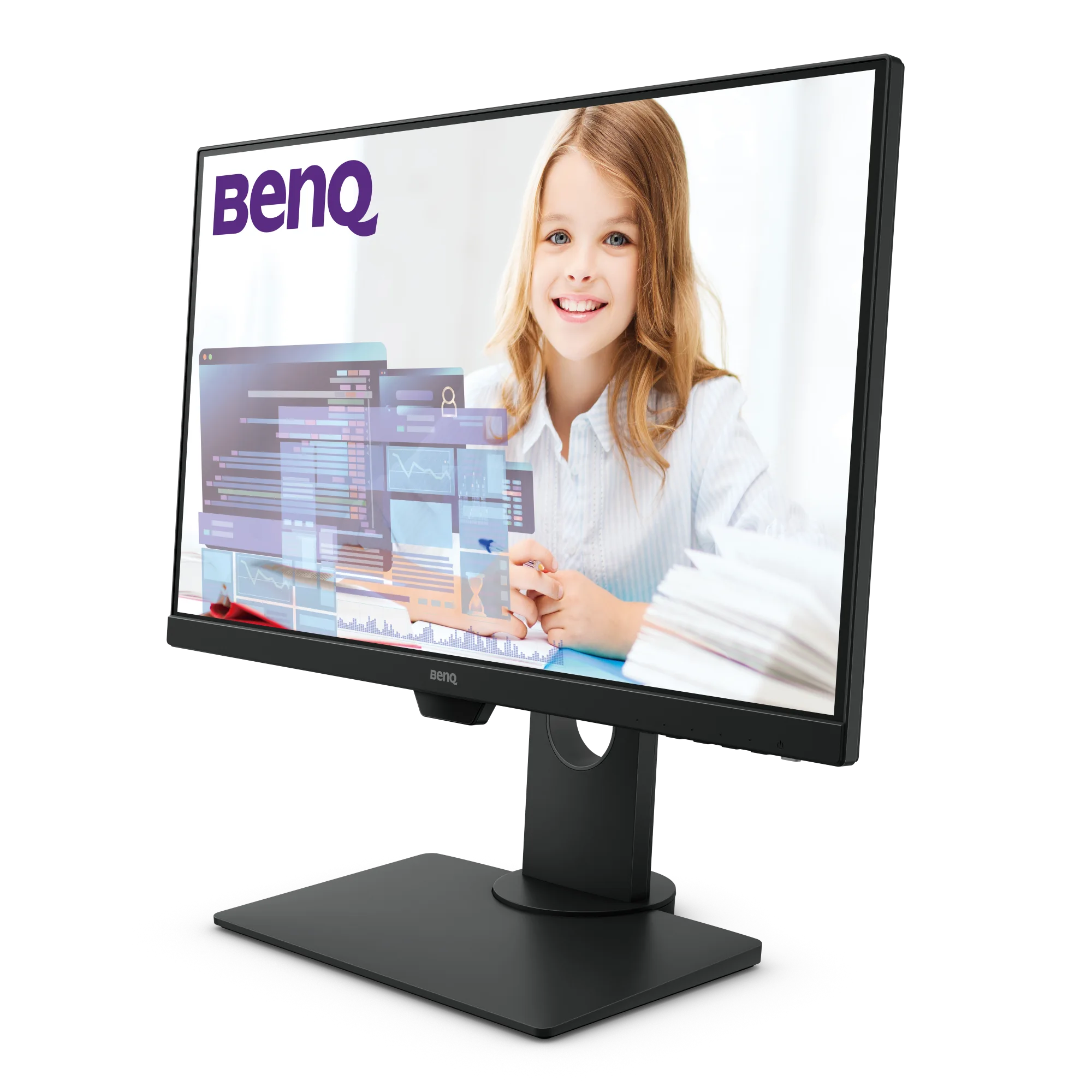 The BenQ GW2480T was built to be a safe, and efficient way for children, and teens and basically anyone with eyes when they're studying, doing research, or checking some emails. The GW2480T was designed to address issues caused by using all kinds of devices. But how does it stack up with it's performance? That's why we're going to find out, so sit back, relax, and check out our review of the BenQ GW2480T monitor!
Design


The BenQ GW2480T is an office monitor that has a sleek modern design with thin bezels and smooth textured finish. The same can be said for the spine and base, with the spine offering a round opening for a great cable management system. Rising up at least 110mm from the base, the monitor's Height Adjustment Stand allows you to find the best viewing angles for a way more comfortable working position with an extensive range of monitor adjustments – so you get to position monitor to your seating scenario, whether you're upright or slowly sinking into your chair. Considering that it's made for students and digital learning, being able to adjust the height and position of the monitor makes for an easier experience.
Connectivity for the monitor includes HDMI, VGA, and even a DisplayPort which is uncommon at this price point. There's also a headphones jack and two 1W integrated speakers. The speakers are decent if you have nothing to start with, but I'd invest in better speakers soon.
Display
The GW2480T has a standard 1080p IPS panel, however this unassuming monitor is jam-packed with a bunch of other features. The first of which is the unique Brightness Intelligence Technology. The monitor can automatically adjust the screen brightness according to the ambient lighting with a built-in sensor. Working directly in front of a window, this is a lifesaver – or rather eye-saver. Because as the day passes, I don't have to worry about adjusting the brightness, sparing my eyes from excessive light.
Ideal for students cramming and studying over longer periods of hours. That's a smart iteration, but definitely has it's uses beyond the educational standpoint. But the monitor also has two other features that makes for better extended viewing – the flicker-free display and low blue light picture modes has really helped reduce eye strains and headaches. BenQ also then claims it helps student to study more efficiently, which makes sense if you take into account a more comfortable viewing experience.
Performance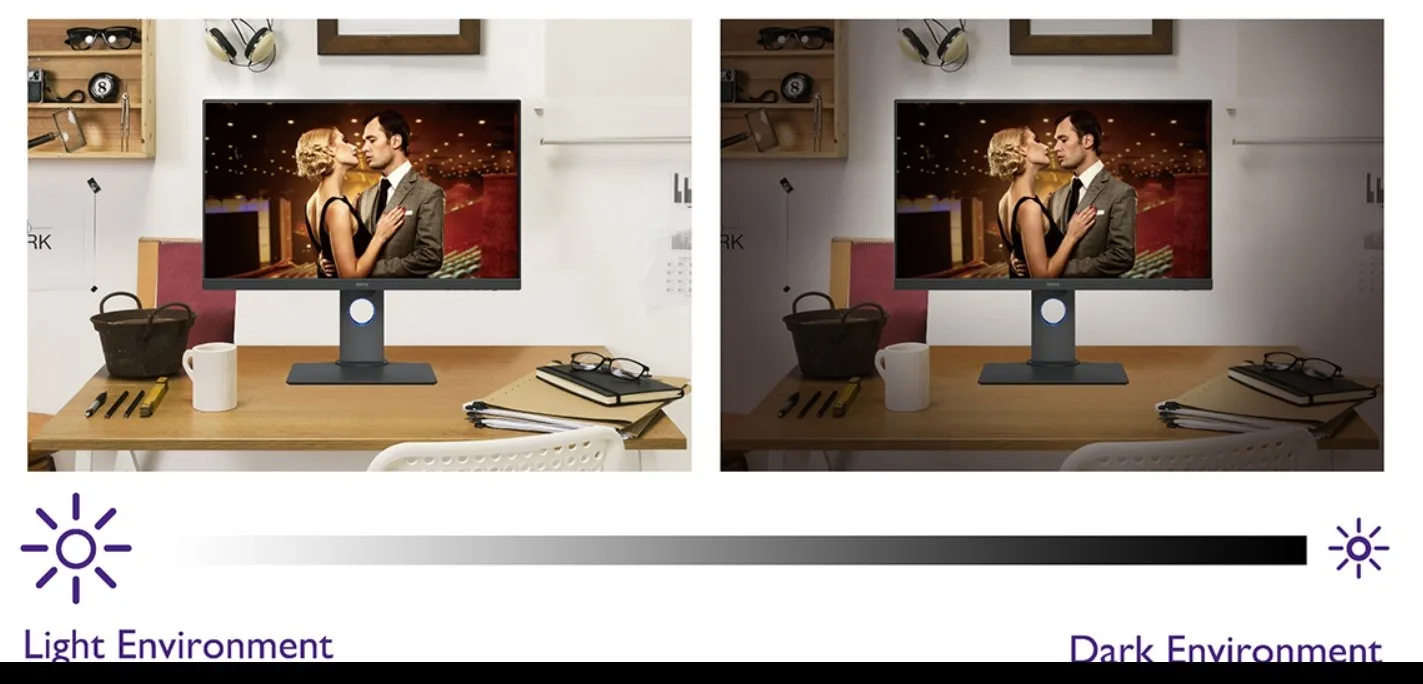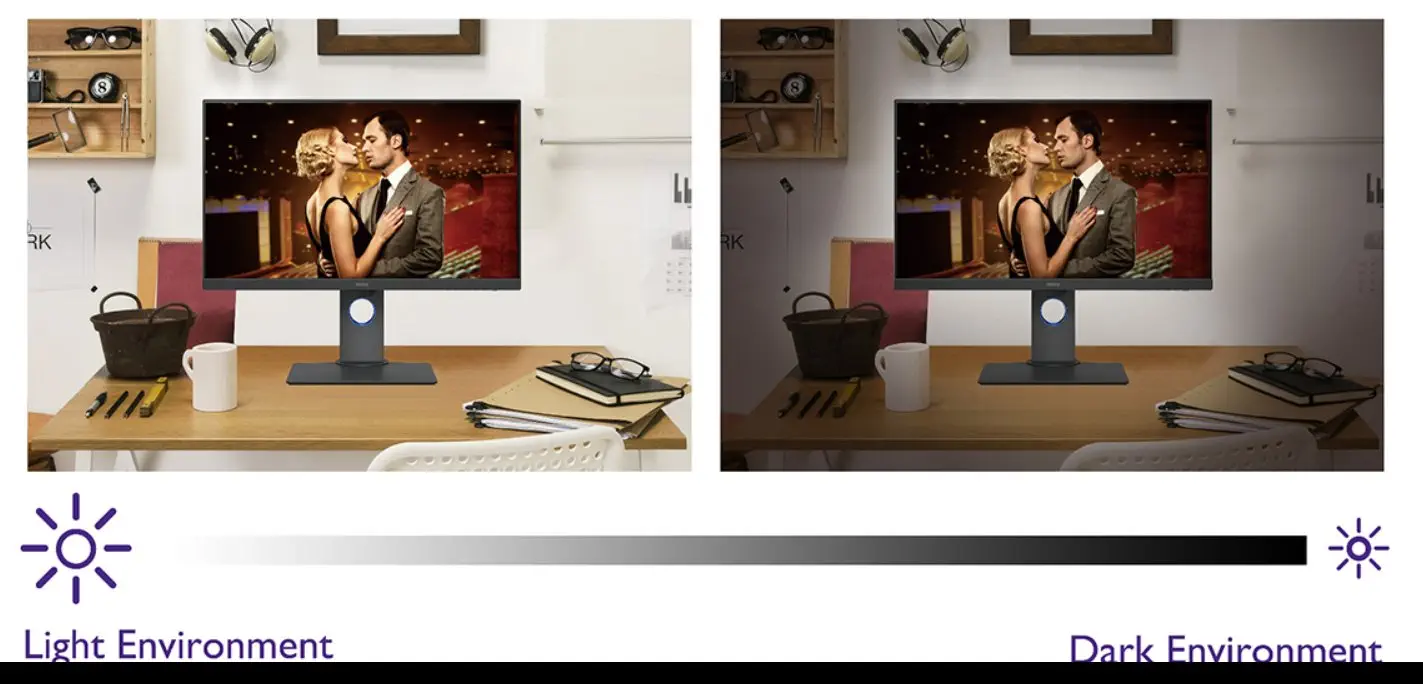 The BenQ GW2480 IPS display also has a quick response time speed of 5ms so there won't be any perceptible delay between your inputs and the result shown on the screen. Admittedly, this isn't a gaming monitor so there's no AMD Freesync or Nvidia G-Sync support. Gaming on this monitor is fine, it goes up to 60Hz with decent colours but you might want to look elsewhere if you want a dedicated gaming monitor with higher frame rates.
Speaking of colours, the monitor is rated for supposedly rated for 72% NTSC (100% sRGB), which I really don't think is the case even in the "sRGB" picture profile. This is pretty apparent when working off any creative apps which is the Adobe suite in my case. So, I would highly recommend creatives check out other monitors for their work.
But besides gaming and creative work, it worked perfectly for normal reading, writing, and general browsing on the web. With their focus on students and making a more pleasant viewing experience, I can't fault them for not being able to execute gaming and other more intensive tasks as well. But if none of that mattered, then the GW2480 will the job you need it to.
Final Verdict
The BenQ GW2480T is a great office monitor for everyday browsing or copywriting, with relatively decent performance for gaming for the stellar price of RM788. But creatives can do better than this monitor.