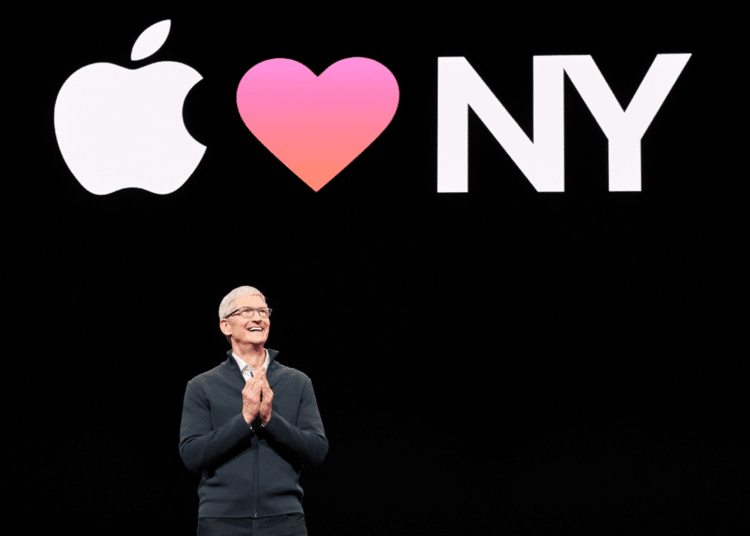 If Tim Cook decides to listen to Donald Trump and clam up his Apple business and focus on just the US market alone, we could probably see the end of the largest technology company. In its latest quarterly earning report, the maker of desirable devices like the iPhone's, iPads and MacBooks generated revenue of US$62.9 billion up 20% from the previous year, interesting to note is that 61% of that business came from international sales.
American tech company look to outside their borders for growth, Google, Facebook, Netflix have all expanded overseas and have started funneling revenue back to their bases and this is reflected in their financial reports. Apple already regarded as the largest listed company in the world with a market cap of US$1 trillion is picking up pace in China, India and Southeast Asia seeking to compensate slowing sales currently occurring at home. In his latest address to shareholders, Tim grinned looking at his CFO's financial statement on the company's figures.
"We're thrilled to report another record-breaking quarter that caps a tremendous fiscal 2018, the year in which we shipped our 2 billionth iOS device, celebrated the 10th anniversary of the App Store and achieved the strongest revenue and earnings in Apple's history," said Tim Cook, Apple's CEO. "Over the past two months, we've delivered huge advancements for our customers through new versions of iPhone, Apple Watch, iPad and Mac as well as our four operating systems, and we enter the holiday season with our strongest lineup of products and services ever."
The company is set to end the year with another stellar performance and will surely have its investors smiling from ear to ear having returned US$90 billion to shareholders this year alone. US is no longer the dependable market for Apple and Tim knows this, notable at the recent iPhone XR and XS launch the CEO was seen patronising with customers outside America. Trumps policy on immigration and trade is making it harder for Apple and Silicon Valley, even with these companies appeasing the grumpy President by opening more data centre's or giving more in taxes, the "make it in America" concept will not work for these global tech giants. The President needs a lesson on Globalisation and realise where tax money is coming from and how much of those is from international business.
Apple has been spreading it's seeds, opening stores across the region and looking to establish stronger presence in the markets and will mostly intensify in the coming quarters. Delivering higher revenue will not depend on new products alone but expansion to new markets and bringing the Apple experience to customers for the first time.