2020 is the year of changes. In the new normal, computer devices become essential tools for most families. Parents use them for work and children need them for e-learning.
In conjunction with the 11.11 sales period, Acer Malaysia is offering up to 50% discount, vouchers worth up to RM100 for additional reduction, and redeemable gifts to help families and individuals get better equipped as work from home (WFH) and learn from home (LFH) become the expected.
The Acer Aspire 3(A314-22-A9WP) is a kind-on-the-pocket laptop that meets the needs of users who require a device for basic home use and e-learning. With a 14-inch display, Acer Aspire 3 is equipped with AMD A3020e dual-core processor with 4GB RAM and 256GB fast SSD to enable users to perform simple daily task.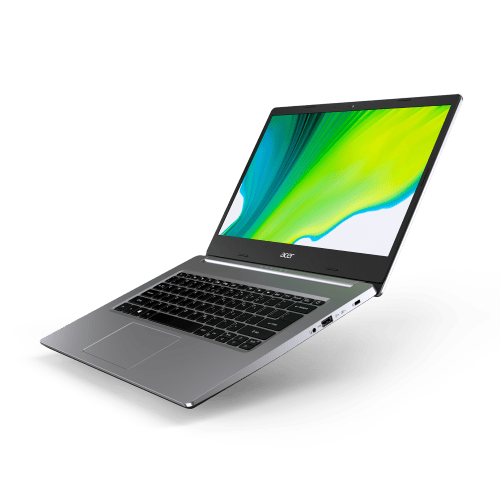 Exclusive to Shopee 11.11 sales on November 10 and 11, Acer Aspire 3 will be available at RM1,399 after a 20% discount. Understanding the constraints of many users, Acer is extending the value for them by providing free Acer Supercare 2 warranty extension with accidental damage and theft protection worth RM339 to customers who purchase during the promotion period.
Meanwhile, families who seek a device that can be used for WFH, LFH and serve as an entertainment hub at night, can opt for All-in-One desktops. The bigger screens with simple set-up also save space.
With a 21.5-inch Full HD display, Acer Aspire C22 (C22963-1005G1W10 and C22960-10110W10) are equipped with 10th Gen Intel Core i3 processors, 4GB RAM and the option of 256GB SSD or 1TB HDD. These Acer All- in-One desktops will be available at the discounted price starting at RM1,899.
At the same time, Acer Malaysia is also helping users who are looking for secondary monitors or a projector for family use by giving up to 25% discount on monitors and projectors.
The products available in the promotion include the popular portable projector – Acer C250i priced at RM1,399 (RM300 off the retail price), the basic 19.5-inch monitor – K202HQL priced at RM259 and the overclockable up to 165Hz refresh rate AOpen 27HC5RP 27-inch gaming monitor priced at RM639.
In addition, the newly introduced ergonomically shaped Predator gaming chair that comes with 4D armrests will be available at a special promotional price of RM999 on November 10 and 11. Adding to the great deal, Acer Malaysia is also making it available during a shocking sale with 50% off or priced just at RM659 on November 10 and 11.