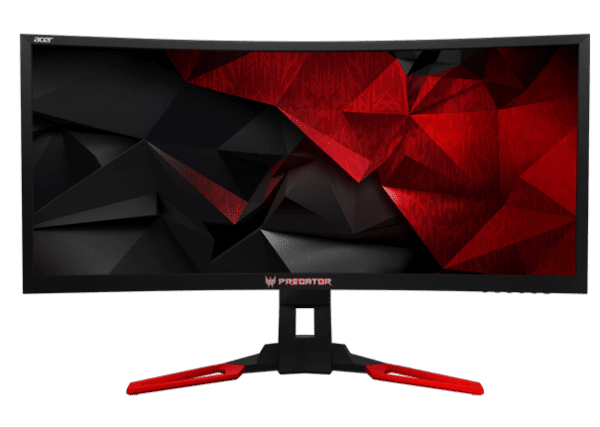 I like my monitors like how I love my women: slim, curved, and downright gorgeous you just can't take your eyes off them. With the Acer Predator Z35, I got all that and so much more. Although we don't have a proper rig to test out the Z35, we managed to hook it up onto the PlayStation 4 and it was as glorious as it is magnificent.
Built for Battle
The futuristic, alien-like design on the Z35 gives it an aggressive yet, approachable look. Its sleek aluminum–based body and matte finish gives it a look and feel of a perfect monitor with the instinct of a killer. Its wide, curved angle completes its overall form factor with an ergonomic tilt/height adjustment to give you an entirely new experience when it comes to gaming.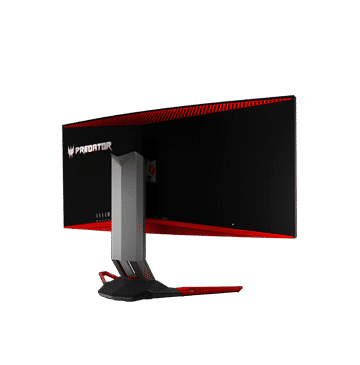 Immersive and Addictive
Thanks to its wide 35-inch curved screen, the Z35 provides the ultimate in immersive gameplay, making games such as Uncharted 4 and Dark Souls III even more addictive and enjoyable to play for long hours. For someone as impatient as me, playing RPG video games require an immense amount of patience, something I clearly lack.
But with help from the Z35, it removes the fatigue of looking at a monitor for too long since it's easy on the eyes without giving out any real discomfort. The cinematic 21:9 aspect ratio with a 2000R curved display is a perfect monitor to have when gaming. Not only does it make the game more realistic and lifelike, it also allows you to see more than a regular monitor, thus ensuring you get the most out of what the developers wanted you to see during the gameplay.
Baby Don't Hertz Me, Don't Hertz Me No More
The Z35 comes with the ability to overclock up to a lightning–fast 200Hz refresh rate; this allows you to get a quicker and much faster overall response time, ensuring you will have the upper hand in battle. Spot your enemies even before they realize you were even there. The Z35 also comes with the NVIDIA G-Sync, which creates a smooth and lag-free gaming experience. It does so by synchronising frames rendered by your GPU to the refresh rate of the monitor. Now you never have to worry about your monitor tearing apart at the seams while also minimizing screen stuttering.
Aesthetically Pleasing
Acer recognises that every game is different in its own unique way and has come up with a way for you to customise up to three different profiles that you can switch on-the-fly, depending on the game you are playing. With the help of the Predator GameView technology, it allows you to adjust dark boost levels while making precise colour adjustments to keep your game in a perfect tone and colour to give it that realistic feel, yet making it easy on the eyes.
---
Price: RM3,999
Dimensions (HxWxD): 554.5 ~684.5 x 844.4 x 299.9 mm
Weight: 12.7kg
Display: 35" Curved LCD
Panel Type: VA
Features: NVIDIA G-Sync, Predator GameView Technology,
Ports: USB x 4, HDMI x 2, LAN x 1
V– 8
P – 10
F – 8
D – 10
U – 9
Total: 9
Verdict: The closest thing to perfection in gaming.