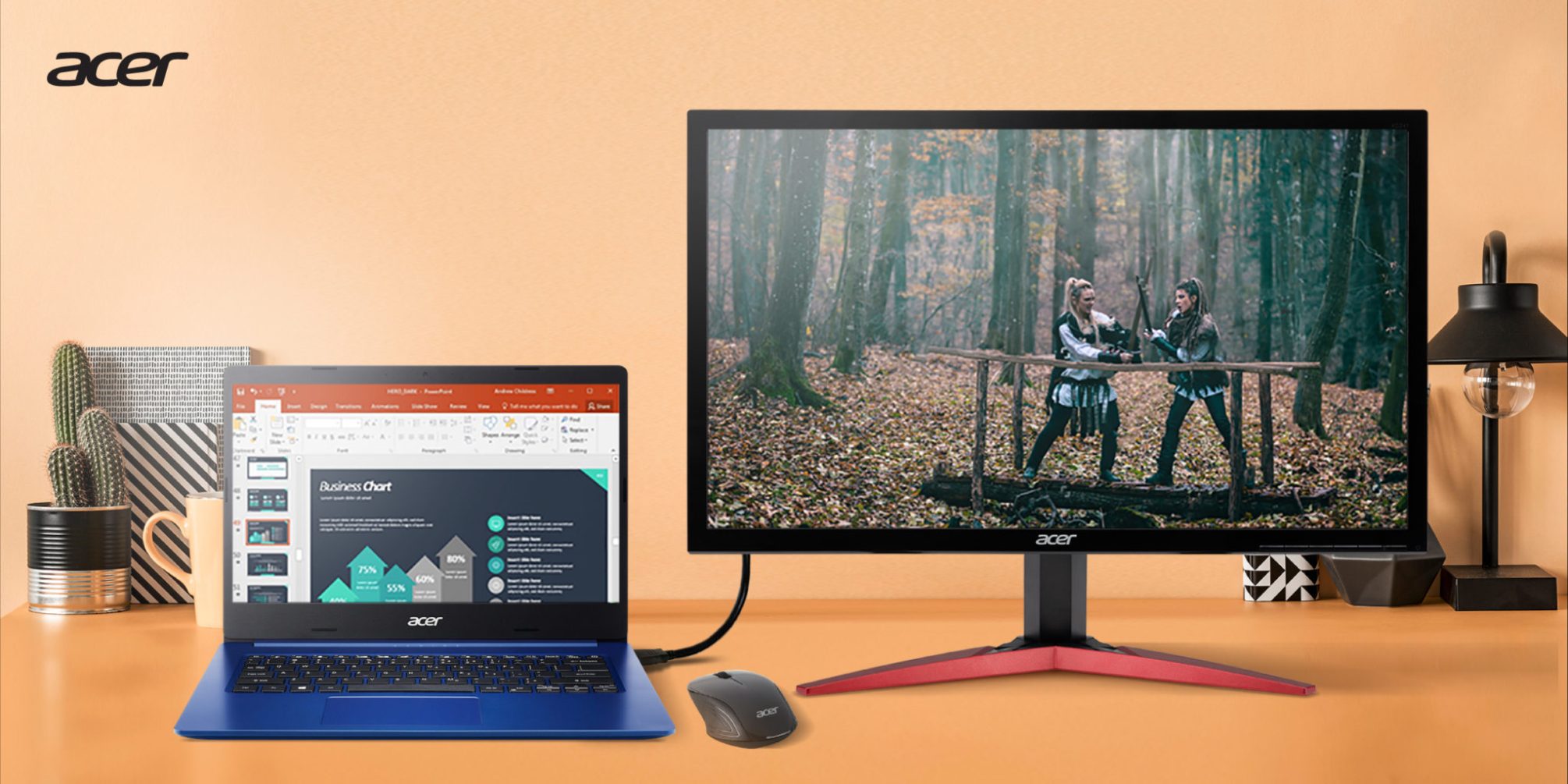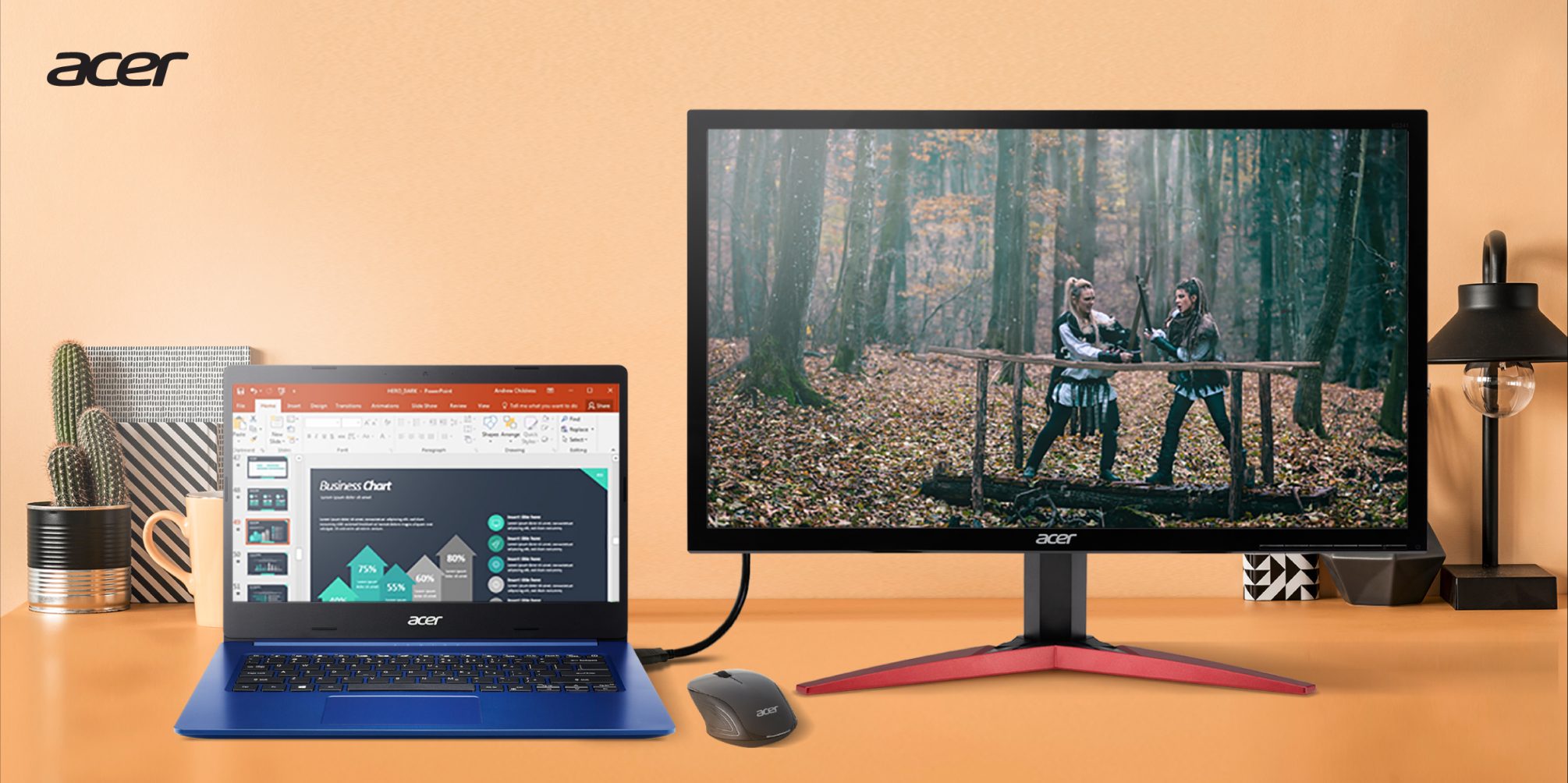 During this Movement Control Order (MCO), many of us are working from home. As we enter Week 2 of what is now an extended MCO, WFH is trending and has become the new norm. But for many, the home does not have office-like seating with proper tables and chairs for working long periods of time. In fact, perhaps even the power outlets are nowhere near your most comfortable seats to be working from.
Thus, we would like to recommend a few tips on buying a device that will allow you to activate your best
performance from anywhere in your house – from the porch to the kitchen table – with few or no constraints at all.
1. Look for long battery life
To keep you planted in the most comfortable seat that might not be near power outlets, a laptop with longer
battery life helps you maintain the productivity without pulling cable from one end to another of your
house.
Laptops like the 10th Gen Intel CPU, Acer Aspire 3 comes with up to 7.5 hours battery life from a single
full charge. This means you can have a better work from home experience, no more tripping over cables
at home! The fast SSD that it comes with also does not hurt, as it provides quick Windows startup, loading
of documents and applications.
At 7.5 hours, it is not longest battery life laptop from Acer. That honour falls to the Acer Swift 5 offering all the performance you need on-the-go comes with up to 11 hours battery life while weighing only a feathery 0.99kg light.
2. Look for right performance that meets your need
You might feel that the laptop you usually use to watch Netflix works perfectly. However, when it comes
to executing tasks during the work from home period, it might not cut it. This might be due to it having a
normal HDD hard disk, a lower RAM and a processor that is not capable of multitasking.
In order to support your multiple browsing tabs, large spreadsheet and heavy programs that require
performance and RAM, perhaps invest in a device with at least an i7 Intel Core, dedicated graphics card, 512GB SSD and 8GB RAM to enable uncompromised productivity.
The new 15.6-inch Acer Nitro 5 ticks all boxes mentioned above. With an NVIDIA GeForce GTX 1660Ti
with IPS display that supports up to 120Hz refresh rate, you even can use it to play some games after
your work is done. On top of that, you may upgrade the laptop after this MCO if you require larger storage or bigger RAM. If you seek a bigger screen, the Acer Nitro 5 comes with a 17.3-inch option that supports up
to 144Hz refresh rate.
3. Look for bigger or secondary display to maximize productivity and entertainment
Some of you might be used to a bigger monitor in your office, and even a 15.6 inch display simply is not
enough for you to work on complicated spreadsheets or refer to multiple sources at the same time.
So, if you weren't able to bring home your office monitors, you may want to consider adding a secondary display for more screen real estate. Do keep in mind to choose a monitor that can fit on your table as you may not be able to get a new table right now! Otherwise monitors with VESA mount support may help you solve the issue if you have a bracket.
The 24-inch Acer KG241QA monitor would be just nice to fit on most tables. With an FHD display that supports up to 144Hz refresh rate, it is more than adequate as a secondary display when you work, and is perfectly ready for gaming after working hours.
Head on over to the Acer online store on Lazada or Shopee to check out the full range of Acer products that can increase your productivity levels.