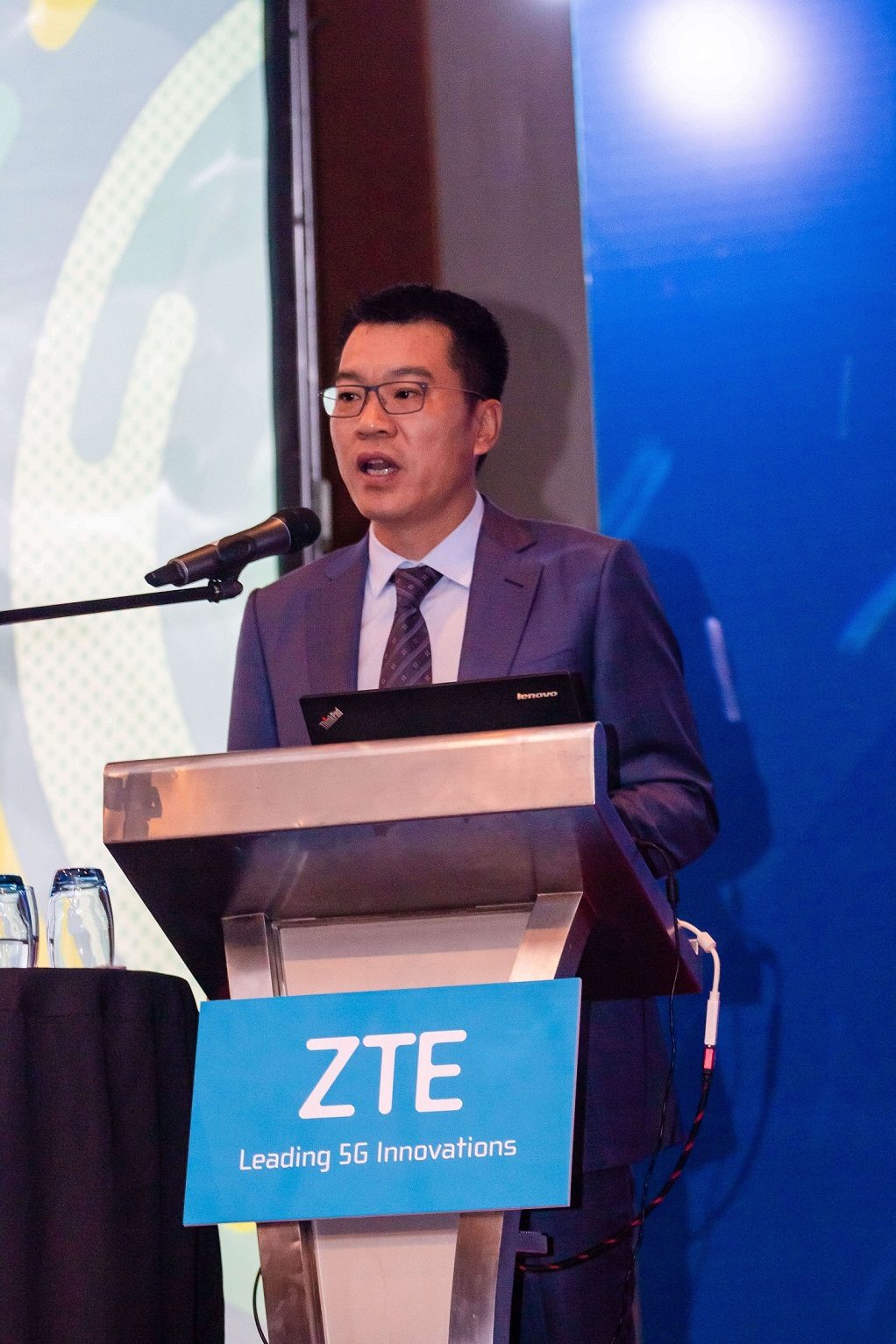 Leading global IT service provider, ZTE Malaysia, shares its key achievements and cutting edge fifth generation (5G) mobile technology innovations and solutions. More than 200 guests from the local telecommunications industry were at the Leading 5G Tour event.
ZTE Malaysia hosts an exclusive event every year, and have been doing so since 2014. The company aims to bring the latest highlights and trends from Mobile World Congress (MWC Barcelona) to telco leaders, partners, regulators and members of government in Malaysia.
The Leading 5G Tour event is graced by Malaysian Communications and Multimedia Commission (MCMC) Chief Officer Corporate, Yang Berbahagia Dato' Mohd Ali Hanafiah Mohd Yunus. In attendance is also Steven Ge, ZTE Malaysia's Managing Director. Key highlights of the event include sharing of ZTE's 5G innovations to address the top challenges of network transformation to 5G commercialization. Another highlight would be the introduction of ZTE's state-of-the-art 5G solutions in 5G network deployment for ecosystems such as Urban, Extreme Data Venues, Data-Intensive Indoor.
Mohd Ali said the adoption of 5G will represent a quantum leap in mobile capabilities. As an
enabler of the Internet of Things it will allow Malaysians to experience and access data, augmented and
virtual reality opportunities. He mentions that we might see autonomous cars on our roads as well.
KL Tey, Chief Marketing Officer of ZTE Malaysia

2) Steven Ge, Managing Director of ZTE Malaysia

3)Ho Meng, Executive Committee Member of U Mobile

4) Kenneth Chang, Director/Executive Committee Member of U Mobile

5) Yang Berbahagia Dato' Mohd Ali Hanafiah Mohd Yunus,  Malaysian Communications and Multimedia Commission (MCMC) Chief Officer Corporate

6) CS Yap, Chief Network Officer of Celcom

7) Jasmine Lee, Chief Marketing Officer of U Mobile

8) Woon Ooi Yuen, Chief Technology Officer of U Mobile

9) Paul Ding Li, ZTE Malaysia representative