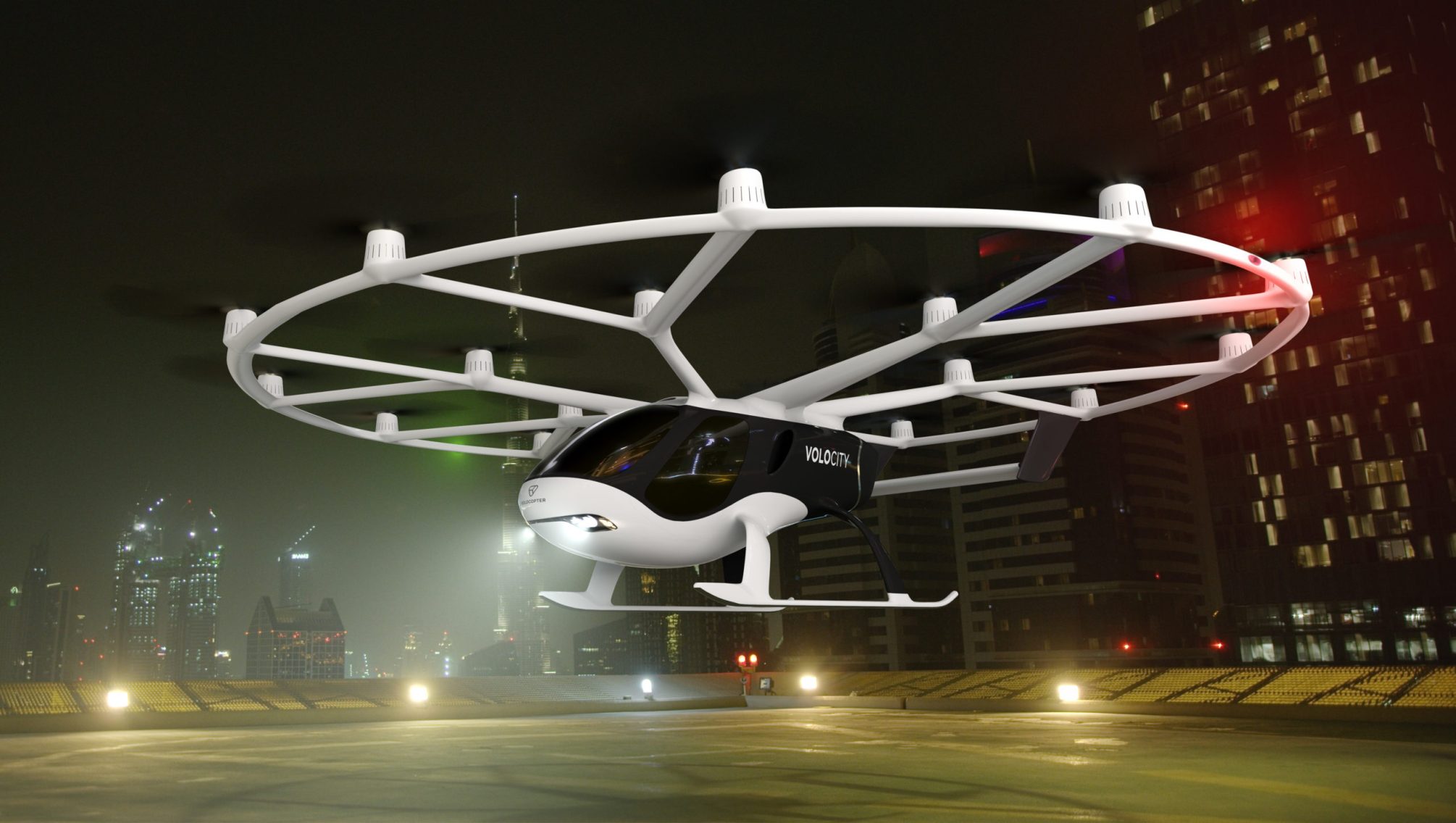 Grab, which just a few years ago only comprised of a ride hailing service, has always reached for the skies when it comes to implementing and rolling out new features. From the introduction of GrabFood to GrabMart and even Grab's roll out of insurance plans, The company has always strived for more.
It's latest partnership see's it literally reaching for the skies, as the Singaporean based company has signed a memorandum of understanding  with German aviation startup Volocopter to "look into the most suitable cities and routes to deploy air taxis in Southeast Asian cities; evaluate the best use cases for air taxis; and explore the possibility of joint flight tests, among other things."
That's right folks, Grab is launching an air taxi!
Volocopter's idea of how an air taxi will be is it's 2X aircraft; a small multicopter fitted with a wide halo of 18 rotors that looks just like one of those toys you'd buy for your kids. The vehicle only fits one passenger and is designed to ferry said passenger over the congestion that comes with you know, driving a car at rush hour. The whole plan is to facilitate local point-to-point travel within cities, with the company looking to start commercial flights in 2022.
The company actually took it's 2X aircraft for a spin at a tech conference in Singapore recently, and it pulled out all the stops. It built a temporary "Voloport" landing pad in order to illustrate how Singapore could soon look in a world where electric VTOL vehicles hop from rooftop to rooftop, with the end goal being a world where it's 2X aircraft won't even need any special infrastructure to land.
The partnership with Grab see's the company set its sights firmly on Southeast Asia as a stepping stone for it's lofty ambitions. As for Grab, this signals a statement of intent from the company. Many other companies have tried and failed at the whole airtaxi concept. Uber has been talking about it for years and it's most recent estimate has seen the company pencil in a 2023 launch.
While we doubt Grab's air taxi service, which we're convinced Grab'll call GrabCopter, will be ready for commercial use anytime soon, it's encouraging to know that the company has taken the first steps towards it.