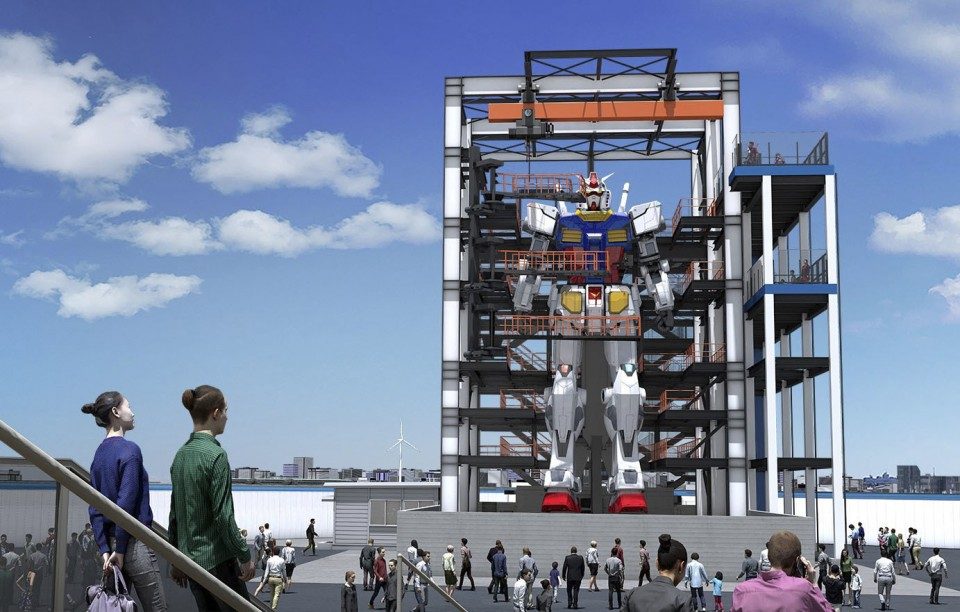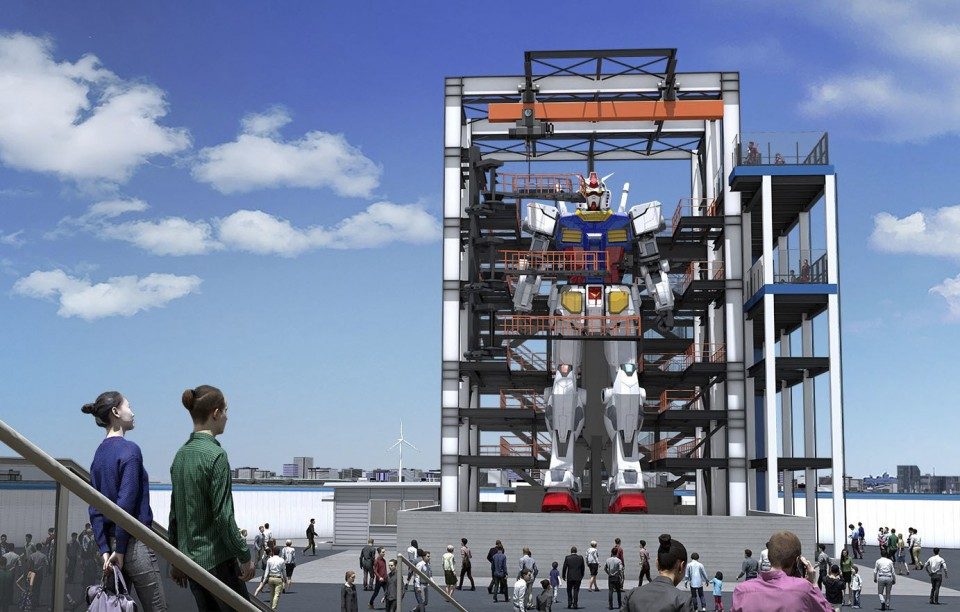 This is like a kid's dream to seeing an actual fully functional life-size Gundam. Okay maybe not fully functional like in the series but it is moving! If you're not familiar with Gundam (why? how?) then here is a little bit of background for you.
The Gundam series, is a Japanese military science fiction media franchise/media mix created by Yoshiyuki Tomino and Sunrise. The franchise began on April 7, 1979 with Mobile Suit Gundam, a TV series that defined the "real robot" mecha anime genre by featuring giant robots called mobile suits in a militaristic setting.
The popularity of the series and its merchandise spawned a franchise that includes television series, films, manga, and video games, as well as a whole industry of model robots known as Gunpla (plastic Gundam model).
Okay, back to the life-size model. After being completed last month, Japan's life-size Gundam can now move! In a series of videos captured by residents of Yokohama's bayside district which you can see below, the giant RX-78-2 unit can be seen going through a series of mobility testing:
等速の動くガンダム! pic.twitter.com/4BYqV2Nhwg

— なんちゃん(ガンダム万歳) (@nansei2) September 20, 2020
Based at the brand-new Gundam Factory Yokohama complex, the life-size RX-78 Gundam is 18 meters tall and weighs 25 metric tons.
On July 29, external construction of the mecha was completed, after 6 years in development, with a jotoshiki, or "head installing ceremony," in which Shinto priests blessed Gundam 's head before being hoisted into the sky with a crane and secured to the shoulders of the unit.
In fact, the Yokohama Gundam is Japan 's second full-scale RX-78, as the original Gundam's life-size statue had previously stood in the Odaiba district of Tokyo before being replaced by the RX-0 Unicorn Gundam.
実物大ガンダムを動かすプロジェクト
「ガンダム GLOBAL CHALLENGE」
・2歩踏み出す
・しゃがんで立膝
・立ち上がる
・右手を突き上げ、人差し指
・しゃがんで立膝
・バックステップでドックへ戻る
・手首の回転の指の可動
以前と違い、今回は爪先の動作まで確認できる位置より(速度加工済み)#GFY pic.twitter.com/JgwGILe2d5

— よっくん (@yoshi115t) September 21, 2020
I mean the movements are kinda slow which is fine because it still looks pretty cool. The giant Gundam  moves smoothly fully walking and taking a knee. That's not all, the life-size Gundam also has impressive head, arms and had movements. I feel like a kid now because I want to know how to get inside and control the robot.
We don't know how much it can do yet like can it fly? Can it talk? One thing's for sure, once Gundam Factory Yokohama, where the life-size RX-78-2 unit resides, officially opens, we should see what this bad boy can really do. Maybe it can actually fight monsters. Who knows? The grand opening of the amusement center has been delayed due to the Covid-19 outbreak.