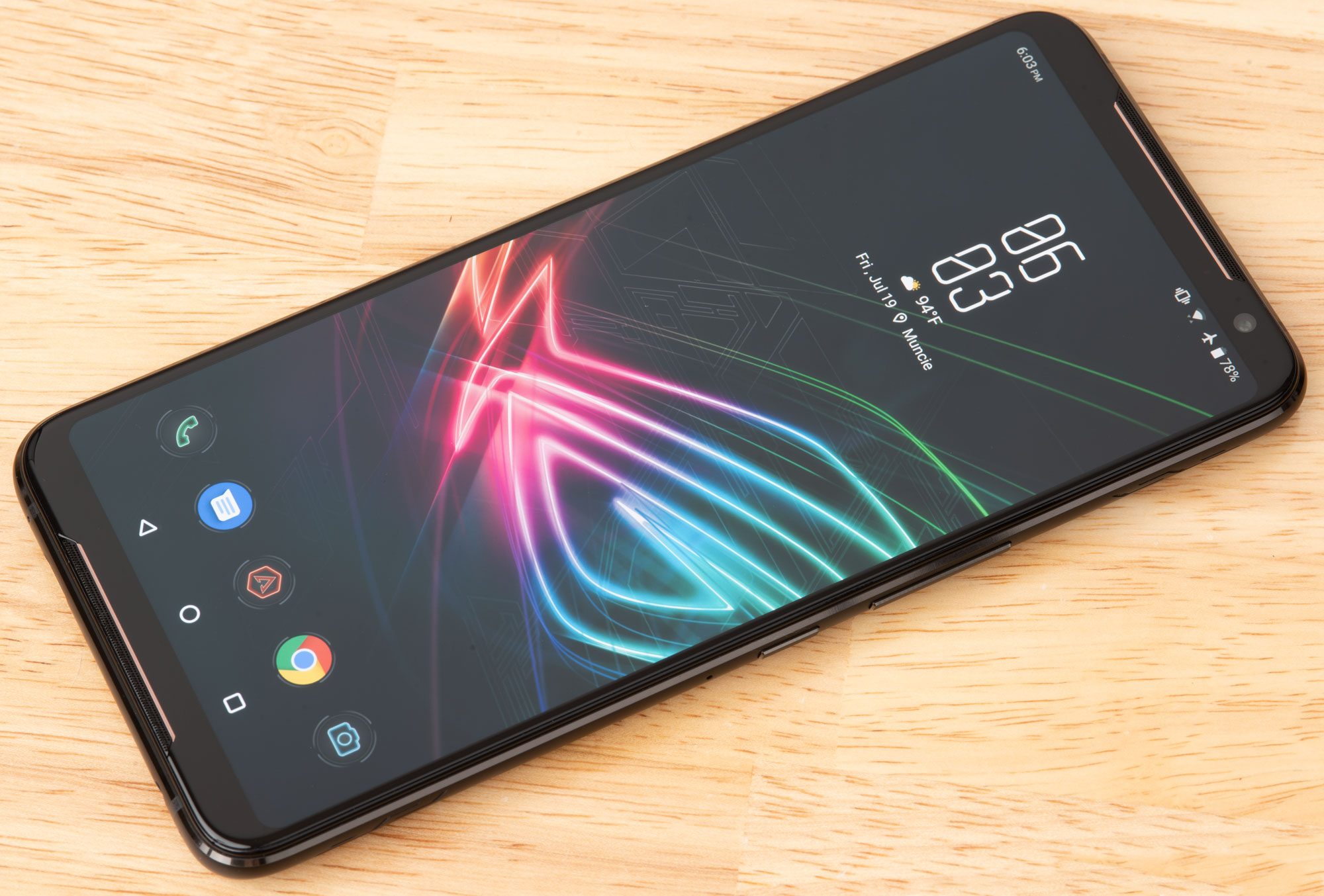 ASUS revealed their ROG II Phone, and saying that it's 'overpowered' is an understatement. Of course, the phone's design is similar to the original ROG Phone, with a few key differences. One being it quite a bit taller, and it now features an in-display fingerprint sensor. It retains the hard, matte black metal, and now comes in a 6.59″ diagonal screen size, making this one of the biggest phones around. But it does come in a 19:5:9 aspect ratio, so they claim that it will 'remain comfortable to use in one hand'. I don't really buy it, but considering it is a gaming phone, I'll let it slide.
The screen also comes with Corning Glass 6 for extra protection, and oh, did I mention the screen is capable of a 120Hz refresh rate? Yea. The ROG Phone 2 comes with a 6.59″ AMOLED, 2340 x 1080 resolution, up to 120Hz refresh rate, 1ms response time, and HDR support. So it's fair to say it's going to giving you a good gaming, or viewing experience. 120Hz doesn't just relate to games, it makes things look waaay smoother, such as scrolling and other apps as well.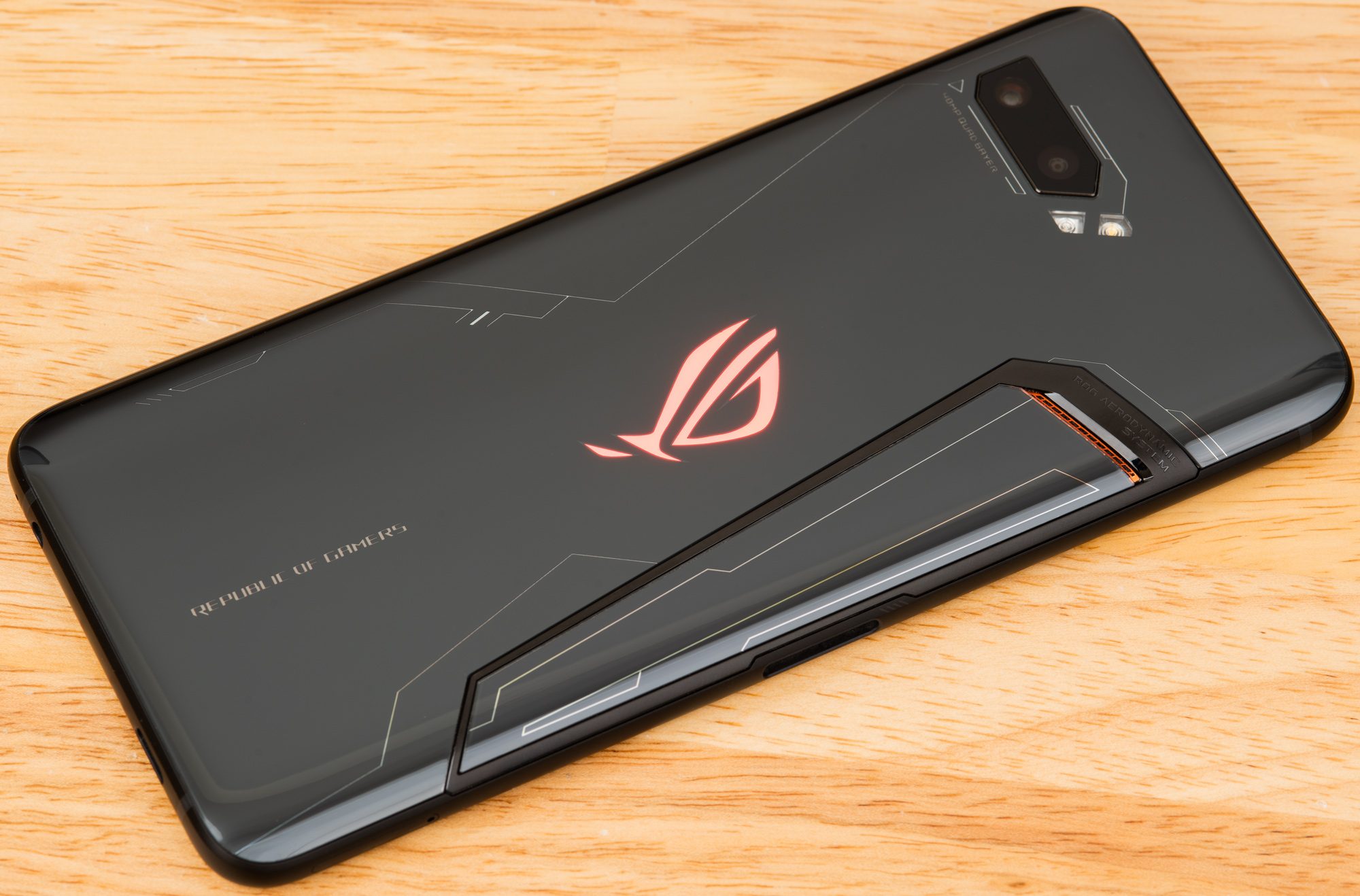 The touch sampling is double that, at 240Hz and Asus claims that the 49ms touch latency is the lowest of any phone available right now. There's a choice to run Stock Android or ASUS's ROG UI as part of the setup process. That's an interesting integration, that I think more brands should emulate. I mean, Stock Android with no unnecessary skins and implementations? Yes please.
Underneath the hood however, there's a Snapdragon 855 Plus processor, which Qualcomm's new gaming SoC that provides 15% faster GPU performance and higher clock speeds on the CPU. There's also a cooling system to support that, including a vapor chamber and vents that prevets throttling of 855 Plus's peak speeds. The phone has 12GB of RAM, 514 GB of storage, a 48-megapixel camera, and an absolute massive 6000mAh battery unit.
They've also implemented some gamer centric features, check out what they had to say below!
USB Type-C ports and cables are thriving, and we're embracing these reversible wonders once more on the ROG Phone II. You'll find one USB Type-C port on the bottom of the device, but we didn't stop there. Most demanding mobile games play out in landscape mode, and a charging cable plugged into a typical bottom-facing port would interfere with players' right hands in that orientation.

The ROG Phone II has a massive 6000mAh battery for extended gaming away from a wall socket, but in the event that you need to top up the phone in the heat of battle, we put a second USB Type-C port on the left edge of the device. Any wires plugged into this secondary port won't get in the way of frenzied action.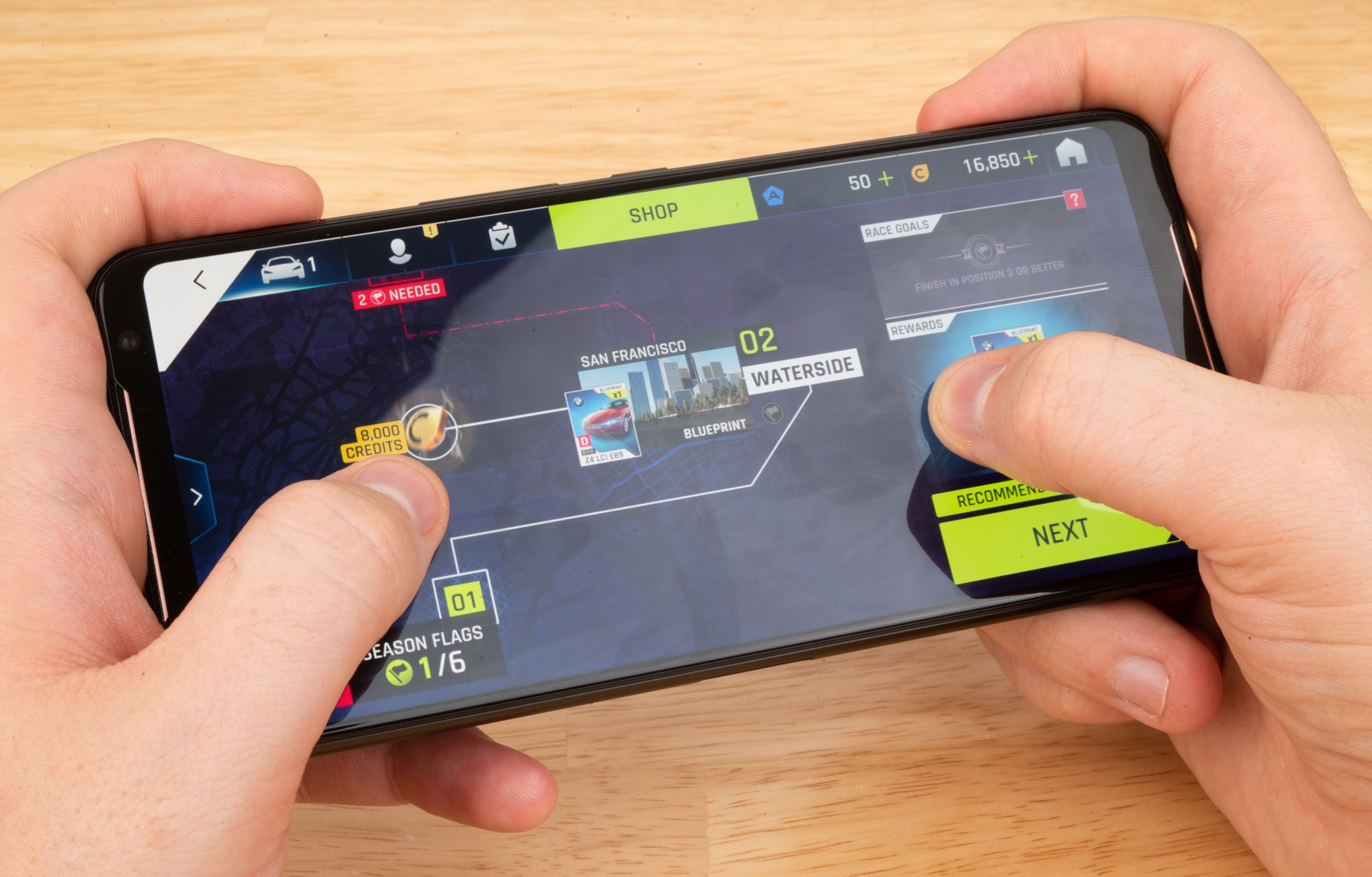 To check out everything about the phone, check out their post here.