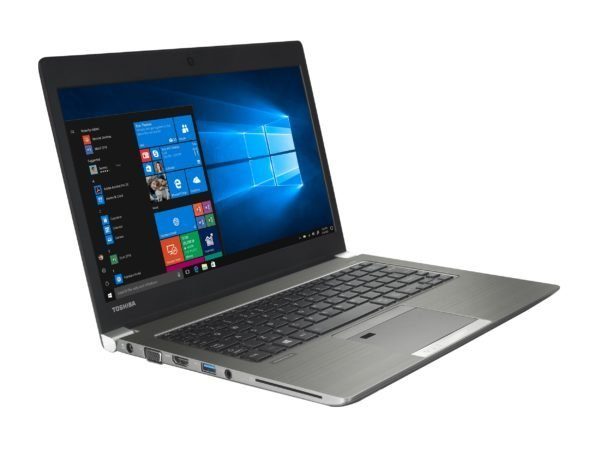 The Toshiba notebook brand has been subdued in the local market, having used the Portege series for more than 5 years I do miss my old trusty. Built to last and perform in exceptional conditions, the Portege notebooks were regarded as an office warriors choice of weapon. But ever since Toshiba slowed down in its PC business, we have not seen newer models as often as we liked to with only a couple last year and now a new edition.
Making its debut, the Portégé Z30-E is the latest business class notebook from the Japanese brand positioned as an ultra light performance device targetted at small to mid-size organisations. Weighing in at 1.2 kg, with magnesium chassis, and a 18-hour battery life from a single charge, the Portégé Z30-E comes in a 33.8 cm (13.3″) non-reflective HD or Full HD screen with LED backlighting. Powering the notebook is Intel's 8th Gen processor coupled with DDR4 RAM (2400MHz) and a high-performance SSD.
Considereing the unit is meant for business use, ports are essential and the Portege has 3 USB 3.0 and 1 HDMI with support for LAN network. Models have been subjected to rigoruouos tests by independant German test institute TUV Rheinland which include drop, spill and pressure.