Sony goes UHD-centric in CES
Ultra HD seems to be the running theme for Sony this year as they pulled back the curtains on its new TVs and camcorders that are 4K ready alongside other products and services. For this year's presentation, Sony has focused on the gaming, imaging, mobile, and audio aspects of their division.
Visual Centric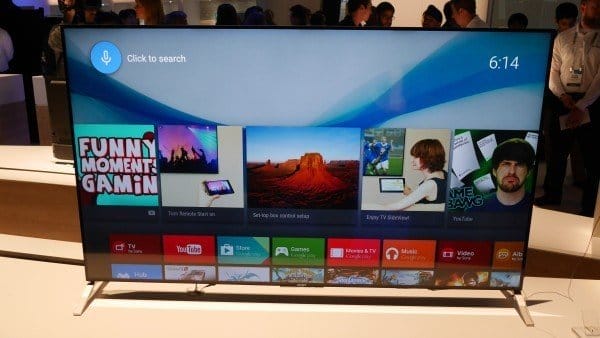 Part of the announcement saw a metric ton of 4K-ready products so let's focus on the TV division first. A total of 11 new 4K BRAVIA LCD TVs will be brought to the market across three line-ups – all of them powered with Sony's own innovative 4K Processor X1.
This new line of BRAVIA sets includes the X9000C series, the only line that offers a 'Floating Style' design concept. This design boasts the world's thinnest build at approximately 4.9mm on the thinnest point of the bezel. Alongside the X9000C, Sony also revealed the X9300C – the world's first TV that supports Hi-Res audio as it comes equipped with Hi-Res compatible speakers and boasts Sony's proprietary DSEE HXTM technology. Both work to up-scale compressed audio from broadcast TV and other sources to near-Hi-Res levels. These TVs also support H.265/HEVC (High Efficiency Video Coding) video compression standards, both of which are 4K compatible.
Ultra HD Recording
Following up on the BRAVIA TV announcements, Sony also put out a new 4K-compatible Action Cam, the FDR-X1000V. Supporting high bitrate video recording at 4K/30p (100 Mbps), it comes equipped with advanced SteadyShot technology and advanced wind noise reduction.
The Handycam series had also been given an update as the new FDR-AX33 4K Handycam camcorder is around 30% smaller and 20% lighter than the current model. It is the first of this range to be equipped with Balanced Optical SteadyShot technology, ensuring the suppression of blurriness during all modes of shooting.
Audiophile Heaven
Beyond video, Sony also had a few audio devices on show. First up is the Walkman NW-ZX2, an update from the 2013 release. Slated as the latest high-end entry into the ZX series, it improves the overall audio performance by featuring a new rigid chassis design that achieves a higher-quality sound and features up to 33-hours of Hi-Res playback at 192 kHz/24 bit.
As for speakers, Sony bumped up its Hi-Res compatible line-up of products for the home user with the new SRS-X99 and SRS-X88 Wireless Speakers; HT-ST9, HT-NT3, and HT-XT3 Home Theatre Systems; and the STR-DN1060 and STR-DN860 Multi-Channel Integrated Amplifiers. All of the devices above will support wireless operation via SongPal Link, enabling simultaneous playback through multiple connected devices via Bluetooth. Surprise: a prototype Hi-Res car audio player made its appearance at CES as well.
Wearable Tech
Wearables are a big deal for Sony as it introduced some of new SmartWear prototypes. Chief among these are the Smart B-Trainer – an all-in-one, lightweight, headset-style device made for runners and equipped with essential running sensors and music playback capabilities. There is also the first ever public exhibition of the 'SmartEyeglass Attach!' concept.
Made for sports use, it uses an attachable Single Lens Display Module that had been revealed in December 2014. This module, outfitted with Sony's unique OLED technology and capable of integrating into third-party eyewear products, joins the SmartEyeglass transparent lens eyewear that Sony introduced into the world of wearables.
Life's Space
Rounding out Sony's presence at CES is the new Life Space UX concept – a re-imagining of experiencing and making the most of living spaces. Sony is moving forward with the commercialisation of a number of Life Space UX prototypes, beginning with the 4K Ultra Short Throw Projector that, when place at the foot of a wall, transforms the entire wall into a life-size window into another world via a 147in projection.
Other Life Space UX products include the LED Bulb speaker – a bulb-shaped speaker that doubles as a functional light bulb; improved Portable Ultra Short Throw Projector – a compact cube-shaped projector measuring approximately 10cm per side that is capable of throwing a 50inch image; and three Symphonic Light concepts – yet another type of audio-emitting light fixture that can fill a room with crystal clear sound.