With a total of 13 compartments in total, the Targus Terminal T-II Advanced Backpack is great for every possible outing from travelling to work and even overseas. Within its main compartment sits even smaller compartments to store smaller accessories like cables and such, allowing you to be even more organised aside from dumping all your cables into one compartment. The Terminal T-II also comes with two separate mesh compartments within the backpack so you will know where you stored your more important accessories. 
Comfortable for the Long Haul
Though the Terminal T-II looks heavy and bulky from first impressions, it is the exact opposite. Still lightweight even when carrying a 13" laptop, charger and various cables inside, it still felt extremely light on my shoulders and the padded mesh material located on the straps and along the back made it exceptionally comfortable. The mesh also provides much-needed breathability on long journeys when you're carrying the Terminal T-II, ensuring you don't sweat along your arms and back.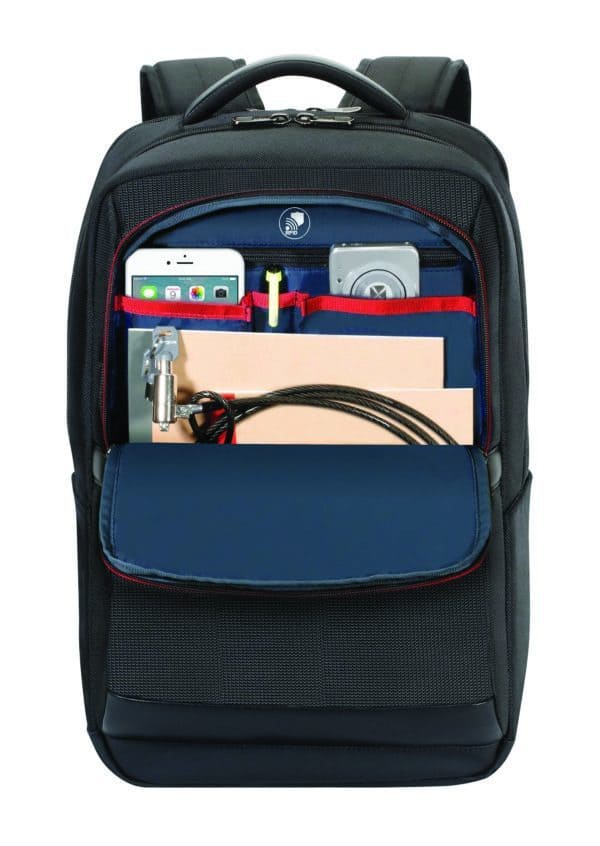 Theft-prevention
The front pocket of the backpack is actually an Anti-Radio Frequency Identification (RFID) theft compartment to prevent identity theft. The front pocket safeguards your personal data – which is stored on most RFID-enabled passports and credit cards – by blocking off the transfer of information, which takes place without physical contact.
Multi-purpose and Weather-resistant 
The T-II can brave even the worst of weather conditions as its fitted with a durable 1680D Polyester grade quality with a water-resistant finish. It is also wear-resistant so you never have to worry about the T-II actually falling apart after a few years.
---
Specs
Price: RM439
Dimensions: 38.1 x 2.3 x 25.4 cm (Up to 15.6" laptop size)
Compartments: 13 (inside and out)
Score
V – 9
P – 10
F – 10
D – 8
U – 9
Total – 9.2 
Verdict: Great for everyday use and even when travelling overseas, the Targus Terminal T-II is ideal for everyone.