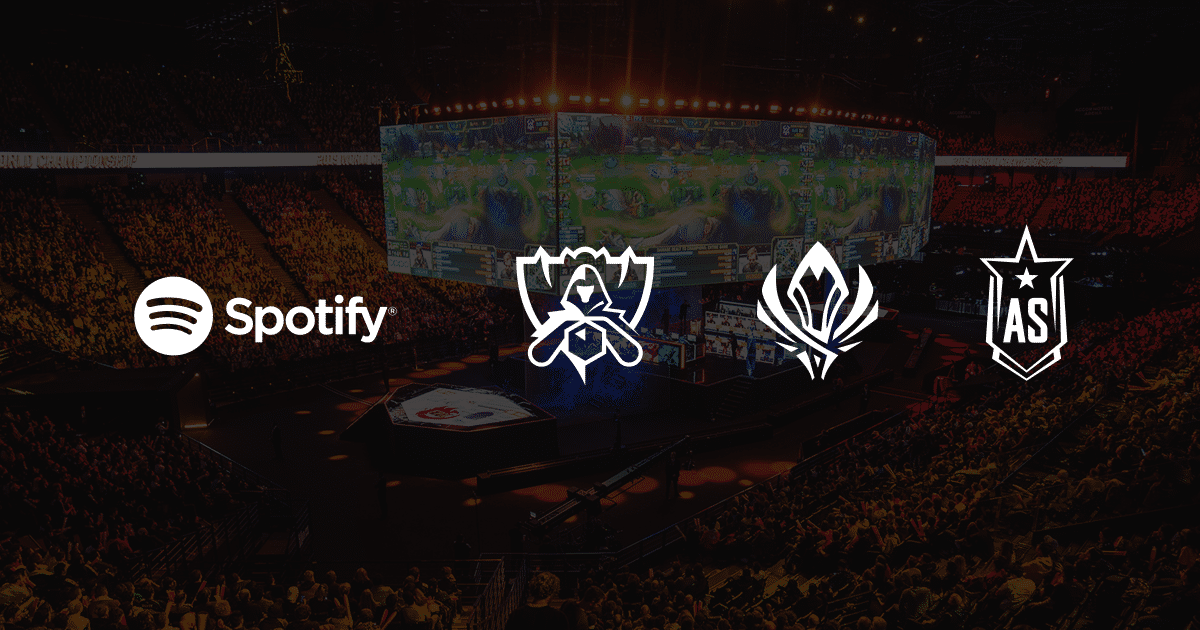 Spotify recently announced its first-ever esports partnership with Riot Games, creating a unique and seamless audio universe for millions of League of Legends fans across the globe. Spotify is also the exclusive and first global audio service provider for League of Legends.
Spotify and Riot Games will produce a behind-the-scenes look at how the Worlds Anthem is made, develop different podcast series, create curated playlists, and launch a new League of Legends Esports Music Hub on Spotify. This partnership reflects the commitment of both brands to create quality digital content, as well as memorable fan experiences.
Multiplayer Online Battle Arena (MOBA) game League of Legends is the world's largest sport and last year, tournaments took place in more than 37 different cities across five continents, with a record-breaking 21.8 million Average Minute Audience watching the 2019 World Championship Final unfold. The official soundtrack of the League of Legends racks up over 4.8 million listeners per month to Spotify.


"Our partnership with Riot Games will create a first-of-its-kind audio universe for the millions of Spotify and League of Legends fans across the globe. As the exclusive and first ever global audio service partner for League of Legends, we plan to create a world class audio streaming experience for our users, making discovering both music and podcasts easier than ever before." said June Sauvaget, Global Head of Consumer and Product Marketing.
"Music and audio are an intrinsic part of our sport and game, so we are thrilled to partner with Spotify to provide our fans with another platform where they can enjoy the ultimate manifestation of League of Legends," said Naz Aletaha, Head of Global Esports Partnerships, Riot Games.
Spotify and Riot Games are committed to continuing working together to create compelling audio experiences for music, podcast and gaming fans alike, with more to come in the near future.
For additional details about the new partnership, head to Spotify's blog